Richard Donner will forever be remembered as the filmmaker who created the blueprint for the modern superhero blockbuster with 1978's Superman starring Christopher Reeve.
Yet that doesn't tell even half the story of the Bronx-born filmmaker's brilliant filmography.
Donner was in his late 40s by the time Superman came along, having made a name for himself in Hollywood two years earlier, with 1976's suitably terrifying The Omen.
Prior to that, he was a budding director making the transition from the small screen to the world of cinema. Donner worked on everything from Gilligan's Island to The Twilight Zone. Even then, it was clear he was destined for bigger things though, as anyone who saw  "Nightmare at 20,000 Feet", the iconic episode of The Twilight Zone he directed, starring William Shatner, can attest.
While a disagreement with producers ultimately saw him walk away from Superman II, the 1980s saw Donner establish himself as an incredibly versatile big budget director capable of handling everything from the epic family adventure fun of The Goonies to the balancing act of action and comedy found within the buddy cop antics of Lethal Weapon.
It was a skillset that drew admiration from the very best in the movie industry, including Steven Spielberg who was among the first to pay tribute to Donner after learning he had passed away, aged 91.
"Dick had such a powerful command of his movies, and was so gifted across so many genres," Spielberg, who worked with Donner on The Goonies, said.
"Being in his circle was akin to hanging out with your favourite coach, smartest professor, fiercest motivator, most endearing friend, staunchest ally, and – of course – the greatest Goonie of all."
Donner may not have had the same impact in the 1990s and early 2000s but he still enjoyed major success with the Lethal Weapon franchise and as a producer with movies like Free Willy and X-Men.
More importantly, the other films he made during that period and in the years between some of his biggest hits remain well worth revisiting or seeking out for the first time – starting with these five.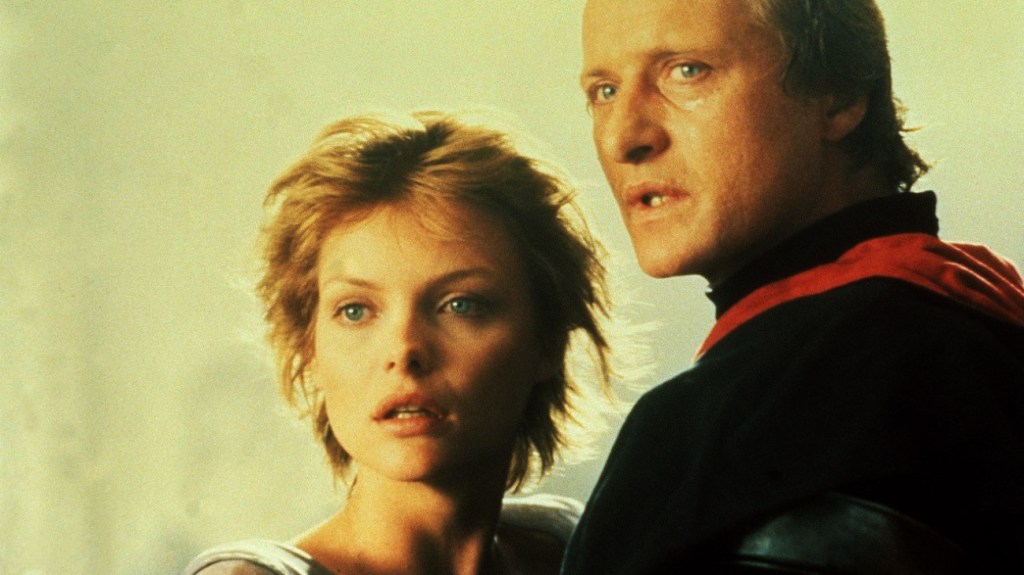 Ladyhawke
Coming hot on the heels of The Goonies and two years prior to Lethal Weapon, Ladyhawke represented another major departure for Donner. A dark medieval fantasy, it centred on Rutger Hauer's mysterious Captain Etienne Navarre and his female companion Lady Isabeau (Michelle Pfeiffer), a pair of star-crossed lovers on the run from a vengeful bishop who has placed a demonic curse on their heads. While Navarre transforms into a wolf by night, Isabeau exists as a Hawk by day. Teaming up with petty thief Philippe Gaston (Matthew Broderick) they embark on a quest to overthrow the evil bishop and break the spell.
Something of a passion project, Donner had attempted to get Ladyhawke off the ground several times before finally getting the green light from Warner Bros and 20th Century Fox in the mid '80s. The film then suffered another setback when Kurt Russell, originally cast as Navarre, dropped out during rehearsals. 
That ultimately proved a blessing in disguise with Hauer going on to deliver arguably his best performance since Blade Runner. Not everything about Ladyhawke works – Broderick's character feels a little too close to Ferris Bueller while the runtime could be trimmed down – but it remains a beautifully realised fantasy epic, full of memorable action set pieces, stunning cinematography and a spellbinding turn from Pfeiffer.
A box office bomb upon release, Ladyhawke has stood the test of time too, garnering a cult following as an authentic and fresh take on the sword and sorcery formula.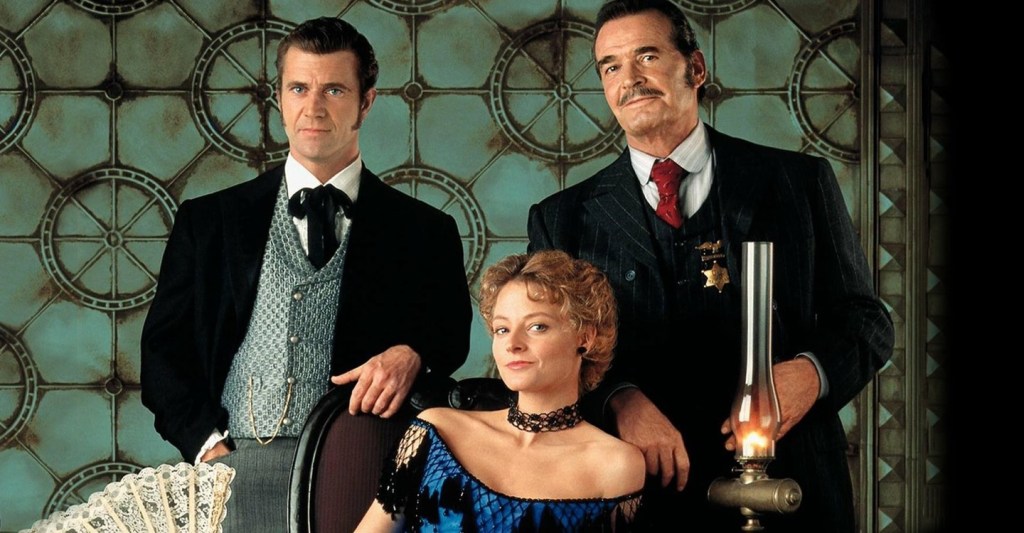 Maverick
Maverick is the film Will Smith must have hoped Wild Wild West would be; a funny, clever action comedy based on a classic TV show. Coming in an era when most westerns were deadly serious, Donner's film also felt like a breath of fresh air and benefited hugely from a masterful William Goldman script that was both witty and unpredictable.
The latest in a series of films featuring Donner's muse-of-sorts, Mel Gibson, this time out Mel plays Bret Maverick, a brilliant card player and equally impressive con artist trying to collect enough money to earn a seat at a high-stakes poker game. Along the way he is forced to contend with a fellow scammer in the form of Jodie Foster's Annabelle Bransford as well as lawman Marshal Zane Cooper, played by James Garner, who starred in the original TV series.
While the glut of cameos from country music stars and the likes of Danny Glover can be a little distracting, there's something wonderfully charming about Maverick with Gibson, Foster and Garner all on top form and boasting an undeniable chemistry that helps keep things entertaining. 
The climactic poker game which sees Maverick face off against Alfred Molina's psychopathic Angel is also expertly handled by Donner, who cranks up the tension as Maverick reveals his final, decisive, hand with a slow-motion toss of the final card towards the camera. A critical and financial success, Maverick has been largely lost in the shuffle since its release but should be sought out.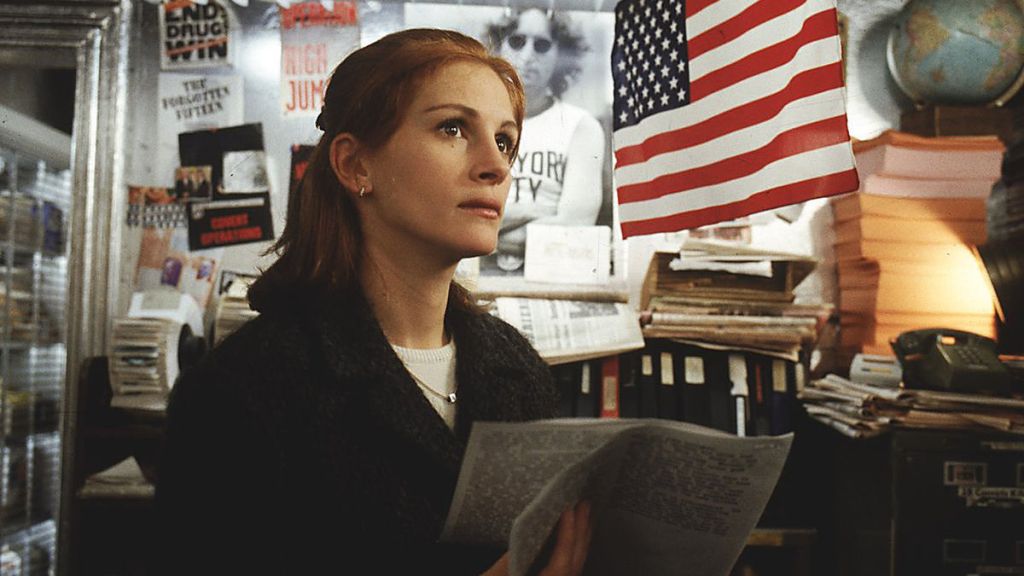 Conspiracy Theory
There's something strangely prescient about Conspiracy Theory given the current predilection for such thinking on the internet at large. One of Donner's most inventive and intelligent outings alongside Gibson, this time out Mel plays Jerry Fletcher, a New York City cab driver with a penchant for paranoid conspiracy theories.
Jerry's life takes a turn for the strange when he finds himself being targeted by a set of shady government goons led by Patrick Stewart's Dr Jonas. He quickly realises one of the conspiracies he has been promoting in his weekly newsletter (this was the '90s) is based more in reality than he thought. The question is: which one?
An engrossing thriller featuring Donner's trademark dashes of witty humour, Conspiracy Theory is bolstered significantly by the presence of the ever-reliable Julia Roberts as a government lawyer with a soft spot for Jerry. Despite a lengthy run time, Donner also keeps the action moving along at an engaging pace while Gibson's performance is just the right side of manic to keep you rooting for him.
A first foray into the kind of deep state conspiracy thrillers that were commonplace in Hollywood at the time, the film also boasts some genuinely striking moments, not least the sequence where Jerry undergoes "psychotic testing" at the hands of Dr Jonas, which wouldn't have looked out of place in A Clockwork Orange.
Though it was a hit with audiences, Conspiracy Theory earned mixed reviews but appears increasingly worthy of reappraisal.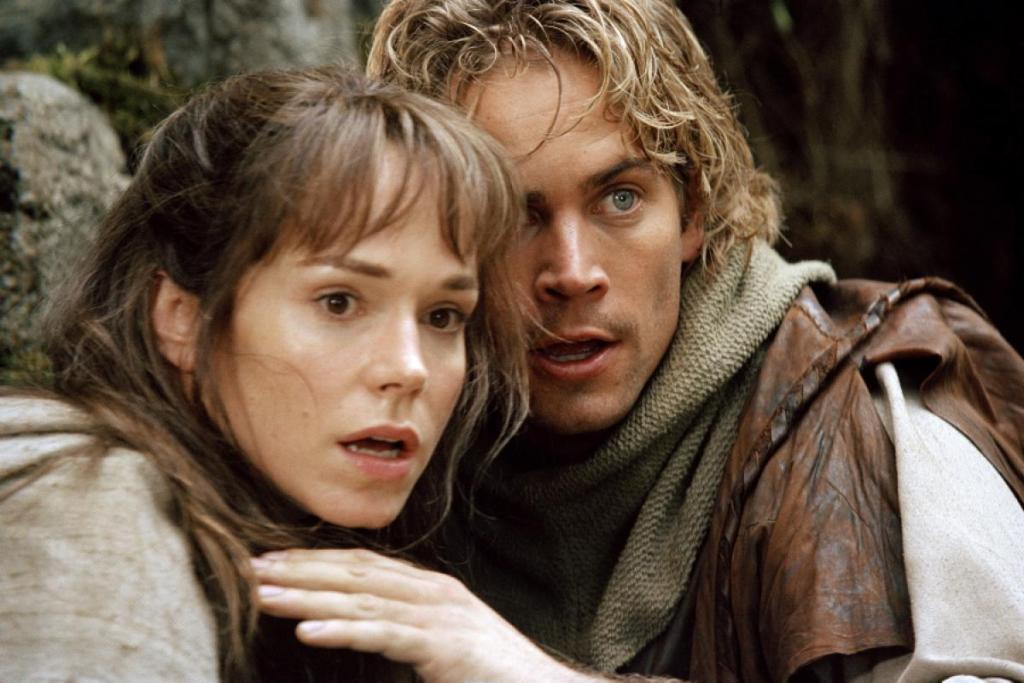 Timeline
Some movies are big, dumb but lots of fun. Timeline sits firmly in that category despite what many naysayers would have you believe. It's a brash, simplistic sci-fi flick to rival the likes of The Core and Geostorm and thoroughly entertaining to boot.
The fact that it features Gerard Butler, as well as the late, great, Paul Walker only adds to that sentiment.
Walker plays Chris Johnston who, along with Butler's Andre Marek and a team of fellow archaeologists travel back in time through a wormhole to 14th century France to rescue their professor, Dr Edward Johnston (Billy Connolly), who just happens to be Walker's character's dad too.
Based on a book by Michael Crichton, Donner had been in the running to direct Jurassic Park a decade earlier and jumped at the chance to adapt Timeline for the big screen. While filming went off without a hitch, Donner repeatedly clashed with Paramount Pictures in post-production and was forced to re-cut the film three times in a development that saw the release date pushed by nearly a year. The resulting edit did not sit well with Crichton either, who disliked it so intensely he stopped licensing his work for a few years after.
Whether Donner's original cut would have earned better reviews or Crichton's approval remains to be seen but what remains of Timeline is still a well shot, enjoyable sci-fi yarn with some neat medieval action flourishes.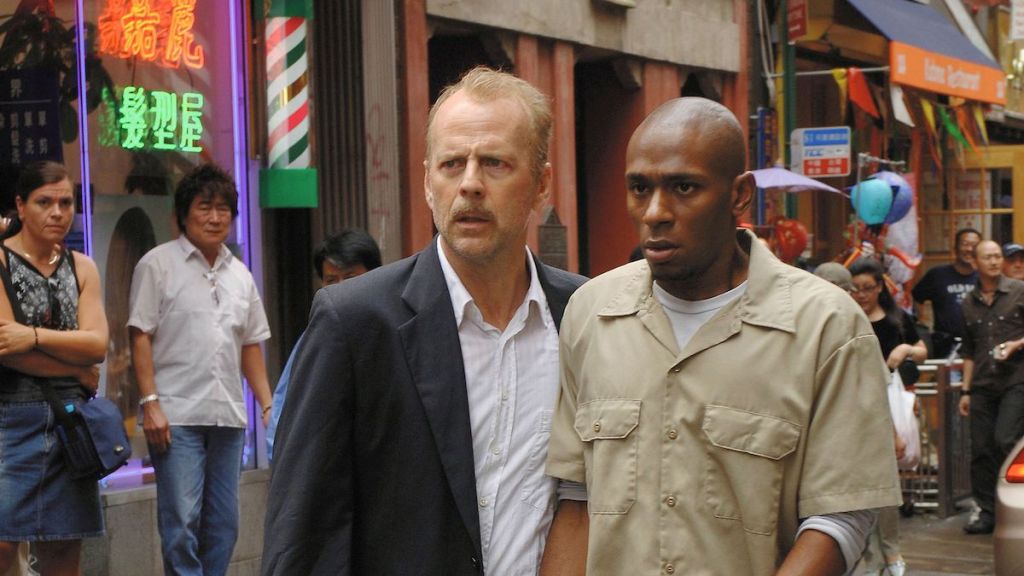 16 Blocks
Donner's final film also ranks among his most unappreciated. On the surface, 16 Blocks sounds like the perfect fodder for a game of buddy cop movie bingo.
It stars Bruce Willis as Jack Mosley, a worn-out NYPD Detective with a drinking problem tasked with transporting Mos Def's trial witness Eddie Bunker to court. Problems arise when some of Jack's fellow officers arrive to kill Eddie and prevent him from testifying. Eager for redemption, Jack decides to take the would-be assassins on and get Eddie to court on time.
A formulaic enough premise, 16 Blocks is emboldened by the fact it plays out in real-time with Eddie required at the courthouse by no later than 10am. In this sense, Donner found himself in new territory with an action thriller that thrives on a unique sense of urgency. 
While the filmmaker is no stranger to the action formula, this setup sees him imbue events with a renewed sense of chaos, as Jack and Eddie fight their way through armed adversaries, busy crowds and bustling traffic, all against a cacophony of shouts, car horns and gun blasts.
Ostensibly a chase movie on foot rather than four wheels, the action traverses 16 blocks in 118 minutes and rarely lets up for a second with Donner proving a dab hand at balancing the action with the engaging back-and-forth between Willis and Def who are both understated yet effective throughout.
Throw in the ever-watchable David Morse as the leader of the shady cops baying for Eddie's blood and you have arguably one of the most underrated action thrillers of the early 2000s