When the Fast and Furious franchise started in 2001, it's doubtful anyone working on it expected they were launching a mythology so trenchant it'd still be going 20 years later in a film with the words "Fast Saga" in its full title. But here we are on the opening weekend of F9: The Fast Saga, and the series is so beloved it's expected to resurrect the theatergoing box office once more. And you know? Thank goodness, mi familia.
Sometimes there's nothing nicer than spending your summer situated around a grill with a couple of cold ones, reminiscing about old times with loved ones. And if we ever spent a full day at one of the Toretto clan's barbecues, we'd likely hear a lot more exciting tales that begin with "remember that time…" After all, what other family can talk about that time they stole a literal vault out of Rio de Janeiro? Or that other time Luke Hobbs caught a torpedo with his bare hands; and Trej and Roman over there, they launched a Pontiac into space! With them in it!
There have been some crazy times with this group. Hence we've created this handy-dandy timeline for those who are struggling to remember when and where things went down…
* Editor's Note: After Fast & Furious (2009), the franchise gets intentionally vague and fuzzy about the time and years between events, so exact dates are left somewhat up to interpretation.
1989
Dominic and Jakob Toretto work as mechanics on their father Jack Toretto's professional stock car. During the last race of the season, Jack asks Jakob to help him throw the race, but Jack is killed in the sabotaged accident. Dom thinks Jakob murdered their father. (F9)
Dom beats another pro driver named Kenny Linder nearly to death with a wrench, as he is at least partially responsible for the carnage of Jack's crash. Dom is sentenced to prison for five years. (The Fast and the Furious, F9)
1991
Dominic Toretto is released from prison after two years. The first thing he does when he gets out is challenge Jakob to a street race. If Dom wins, Jakob will leave Los Angeles and never return. He'll also shut off all communication with Dom and their sister Mia. Jakob loses. (F9)
2001
Dominic Toretto alongside his ride or die lover, Letty Ortiz, and childhood friend Vince form an illegal crew of big rig hijackers, stealing DVD players and digital cameras. (The Fast and the Furious)
Brian O'Conner volunteers to go undercover for the LAPD and FBI, infiltrating Toretto's crew and the world of illegal street racing. But he soon comes to idolize Dom and fall in love with his little sister, Mia Toretto. He ultimately helps Dom escape the Feds. (The Fast and the Furious)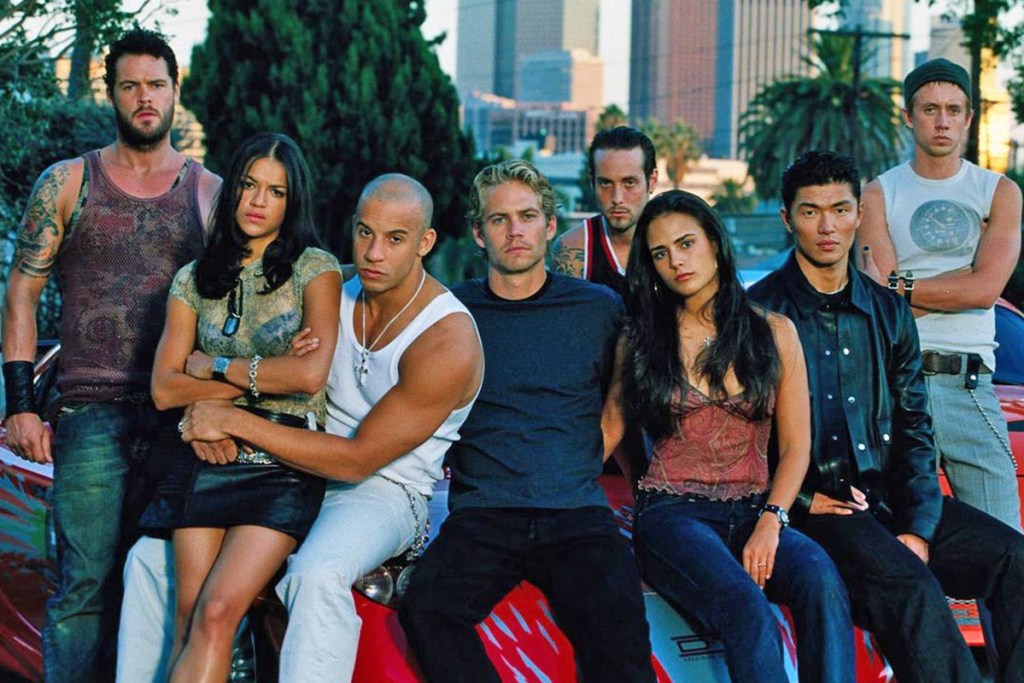 2003
Years after fleeing California and prosecution, Brian winds up in Miami where he's still a hotshot street racer who hangs with his mechanic buddy Tej Parker. After their operation is pinched, Brian is given an offer by the FBI to go undercover again and root out a violent Argentinian drug cartel operating out of Miami. He does so alongside childhood pal Roman Pearce. (2 Fast 2 Furious)
2005
Dom and Letty are secretly married while living as fugitives outside the U.S. (The Fate of the Furious)
2006
Dom Toretto now runs a hijacking crew out of the Dominican Republic, alongside Letty and new bestie Han Lue. After a near death experience, they disband. Han says he'll go to Tokyo, and Dom leaves Letty behind. (Fast & Furious)
Letty goes to Brian O'Conner, who is now an FBI agent. She attempts to clear hers and Dom's records by infiltrating a Mexican drug cartel run by Arturo Braga. However, Arturo figures out Letty's deception and runs her off the road, blowing up her car, which leads everyone to think she died (including Brian and Dom). In truth, she was saved from the wreckage by Gisele Yashar, a secret CIA operative who'd also infiltrated the Braga cartel. She takes Letty to the hospital. (Fast & Furious, Fast & Furious 6)
At the hospital, Letty awakens with amnesia and is recruited into a crew run by Owen Shaw, who has power over the Braga organization. (Fast & Furious 6)
2007
Dom returns to Los Angeles with Mia to avenge Letty's apparent murder. He buries the hatchet with Brian as they destroy Braga's cartel. Dom is supposed to have his name cleared in the process, but the FBI betrays him and he's sentenced to 25 years in prison. Brian and Mia hijack Dom's prison transport, freeing him and becoming fugitives. (Fast & Furious)
After freeing Dom, the trio flee to Rio Janeiro where they hope to stay incognito. Old friend Vince recruits them fora job to steal three cars, but mid-mission the threesome learn they're stealing from the DEA, including a vehicle with a computer chip that details the financials of a Brazilian crime lord. (Fast Five)
Dom and Brian recruit an international crew to steal $100 million from the crime lord, including Roman Pearce, Trej Parker, Han Jue, and Gisele Yashar. The Family is reborn. Brian and Mia also learn they're pregnant. The crew ultimately steals the money and even gains assistance from ruthless Diplomatic Security Service agent Luke Hobbs after the super-cop's team is murdered by local gangsters. (Fast Five)
Hobbs discovers Letty is still alive. (Fast Five)
2008
Brian and Mia give birth to their son, Jack. (Fast & Furious 6)
Hobbs tracks Dom down, discovering Dom is now in a serious relationship with Hobbs' former Brazilian liaison, Elena Neves. Dom is told Letty is alive and working for British criminal mastermind Owen Shaw. (Fast & Furious 6)
Dom and the Family are able to rescue Letty from her manipulative boss, even though she still doesn't remember who she is. Dom leaves Elena for her. In the fight to save Letty, Gisele is killed and Owen is left in a coma. Han, who was dating Gisele, decides to go to Tokyo. (Fast & Furious 6)
Elena discovers she is pregnant with Dom's child and decides not to tell him. (The Fate of the Furious)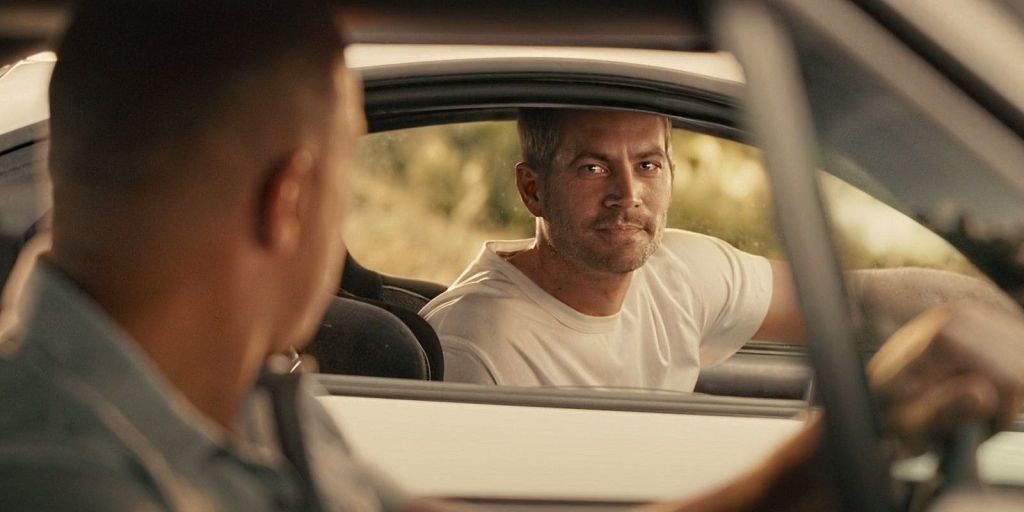 2009
Elena gives birth to Dom's son, whom Don is unaware of. (The Fate of the Furious)
Han is recruited by CIA mystery man Mr. Nobody, who reveals Gisele was a CIA agent the whole time. Han picks up where Gisele left off, ultimately saving an orphaned Japanese child named Elle, whose parents encrypted her blood with the key codes to a doomsday device called Ares. (F9)
Han continues illegal street racing in Tokyo where "drifting" is what the cool kids do. He even takes American teenager Sean Boswell under his wing after Sean is banished by his mother to live in Japan with his Army father. Han teaches Sean to drift. (The Fast and the Furious: Tokyo Drift)
Deckard Shaw, Owen Shaw's older brother, breaks into Owen's hospital, and after killing his doctors, promises to avenge little bro by killing the Toretto family! He begins by nearly killing Luke Hobbs and Elena, who is now working full time with the big guy. (Furious 7)
Dom takes Letty to Race Wars in order to hopefully jog her memory. She gets fragments but decides the old Letty is dead and drives off, leaving Dom. (Furious 7)
Dom returns to his family home in Los Angeles where Mia tells him that she and Brian are expecting their second child and she's afraid to tell him because he's addicted to an adventurous lifestyle. Dom agrees to talk to Brian. Only then does he receive an ominous phone call about… (Furious 7)
During Sean and Han's exploits they offend the Yakuza, which leads to Sean and Han being chased by gangsters. In the chaos, Han is T-boned and seemingly killed in an explosion. The other driver is Deckard Shaw, who is here to kill Han in order to send Dom Toretto a message: he's coming for the family. He calls Dom to taunt him as he thinks Han burns. But in a twist on a twist, it turns out Han and Mr. Nobody knew Deckard was coming and used this as an opportunity to fake Han's death so as to better protect Elle! (The Fast and the Furious: Tokyo Drift, Fast & Furious 6, Furious 7, F9)
After receiving Deckard's phone call, a letter bomb goes off in the Toretto family home, nearly killing Dom and Mia. Dom and the Family are recruited by CIA weirdo Mr. Nobody into stopping Deckard from obtaining an all-powerful MacGuffin. He gives them unlimited resources and also brings Letty back into the fold. She inexplicably gets her memories back after remembering she and Dom were secretly married. (Furious 7)
Sean ultimately becomes the Drift King of Tokyo (The Fast and the Furious: Tokyo Drift)
The heroes save hacker Ramsey from Deckard and she joins the Family. Together they stop Deckard by causing a parking garage to literally fall on his head. He goes to prison. Dom and Letty get back together. Brian agrees to retire for the sake of his two kids, but not before one last angelic ride along with Dom. (Furious 7)
2010
Dom and Letty's overdue Cuban honeymoon is interrupted when Dom is blackmailed into working for evil genius terrorist Cipher. It turns out Cipher has kidnapped Elena and their still-an-infant son to coerce Dom into being her wheelman. (The Fate of the Furious)
Luke Hobbs approaches the family to do an illegal mission, but in the getaway Dom betrays them at Cipher's behest, leading Luke Hobbs to be disgraced and sent to prison. He gets a cell right next to Deckard Shaw, and the two develop a frenemy banter. They're freed by Mr. Nobody to help the CIA track Cipher. (The Fate of the Furious)
Cipher kills Elena after she lets Dom name their son (many months after his birth) Brian. During a mission to steal a nuclear submarine, Dom is freed from Cipher's control after Deckard hijacks Cipher's plane and saves wee little baby Brian. Dom helps the Family stop the nuclear sub. Deckard Shaw becomes part of the Family while Dom and Letty adopt baby Brian. (The Fate of the Furious)
2012
The CIA pressures Hobbs and Shaw to join forces after MI6 agent Hattie Shaw, Deckard and Owen's little sister, is targeted by cyber-enhanced super soldiers who want the superpower-giving virus she's hidden in her bloodstream. Hobbs and Shaw reluctantly work together, save Hattie, and ultimately travel to Hobbs' family home in Samoa. (Fast & Furious Presents: Hobbs And Shaw)
2013
Sean and buddies Twinkie and Earl Hu begin experimenting with a Pontiac Fiero that they'll attach a rocket to with the aim of one day shooting it into space. (F9)
2014
Dom is living peacefully with Letty and his three or four-year-old son when he's told Cipher has resurfaced and shot down Mr. Nobody's plane. He reluctantly joins the Family to try and rescue Mr. Nobody, and they discover Dom's long lost little brother, Jakob (now big and swole), is involved after going rogue as a secret agent. (F9)
Letty and Mia go to Tokyo to find out what Jakob is after and discover Han is alive, reuniting him, plus his ward Elle, with the Family. (F9)
Trej and Roman work with Sean and friends on the Fiero, eventually "driving" it into space to stop Jakob (and later Cipher) from essentially taking over the world. Jakob helps Dom stop Cipher and is pseudo-redeemed. (F9)
Back from the dead, Han decides to confront Deckard Shaw… (F9)