Jodie Whittaker is fast approaching that three-season milestone at which most Doctors pull the inter-dimensional rip-cord and eject themselves from the TARDIS. Speculation has swirled around her, as it does for most Doctors, from the very start of her tenure, and now, more than ever, there's the strong scent of Regeneration in the wind. So, will Whittaker leave at the close of series 13? And if so, will any of her companions remain to bridge the gap between eras? Might showrunner Chris Chibnall also hang up his sonic-shaped pen? The BBC is playing its cards characteristically close to its chest, so divining the answers to these questions is not unlike trying to unlock the mystery of the Doctor's real name.
There was an ample reminder of the BBC's zeal for secrecy when Who-newcomer and beloved Liverpudlian John Bishop – cast last year as companion Dan – was rebuked for revealing during an online Q&A that his character, too, would be Liverpudlian. If the BBC don't want you to know that a Liverpudlian might be playing a Liverpudlian, then this is going to be a bumpy ride. But let's strap in, brace for impact, and see what's (or Who's) out there…
Jodie Whittaker on leaving
Everyone has their favourite Doctors, and not-so favourite Doctors. Jodie Whittaker is not alone in having had love and scorn heaped upon her in equal measure, a phenomenon that has touched most actors to have taken on the role, with the possible exception of Tom Baker and David Tennant, who stand as almost deified in their respective eras.
It's clear, though, that Jodie Whittaker has loved every moment of being the Doctor, and of being embraced by the show's fandom, telling the Telegraph in November 2020: "If you bump into a Whovian, it genuinely makes both of your days. There's something emotional, poetic and very humbling about being in the show, because you're a little tiny jigsaw piece of something that is so precious to so many people." It's perhaps understandable, then, that her response to the speculation around her departure was to say: "To even question an end point would be too upsetting."
Or, to parrot one of her predecessors: "I don't want to go."
Where's the evidence?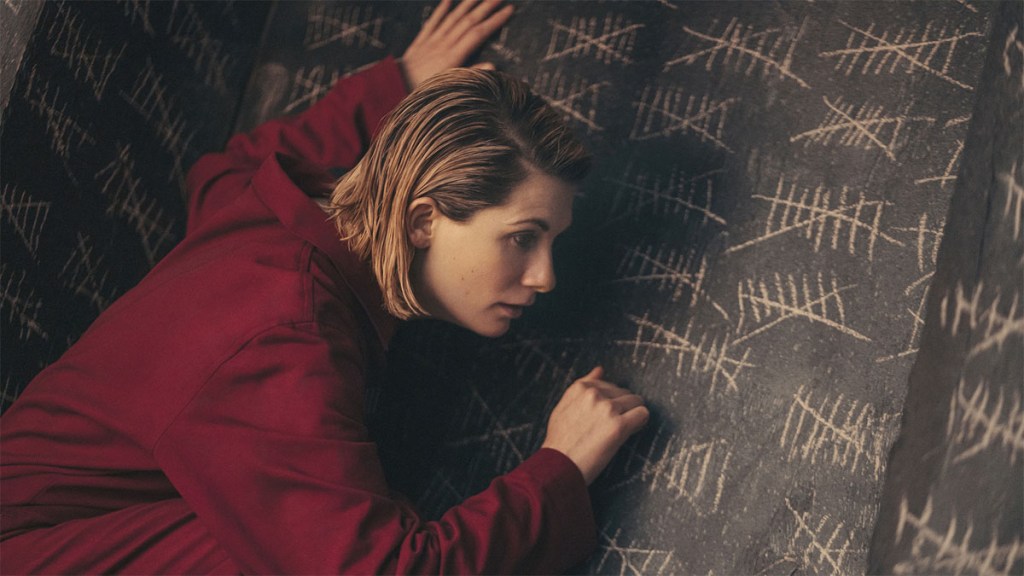 Over the last eighteen months, rumours that Jodie Whittaker will be leaving after season 13 have been endlessly shared and repeated. These rumours were reported as fact by some media outlets earlier in the year, though the BBC has steadfastly refused either to confirm or deny them. It does, however, seem more likely than not that 13 will be 13's last; a supposition based upon the 'Who Rule of Three' and the unignorable sound of drums gathering pitch and pace across the internet.
In the hunt for 'evidence', dead-ends and red-herrings abound. IMDb currently reveals no projects rumoured or in pre-production for Jodie Whittaker beyond her TARDIS tenure, but, then, actors keeping contractual secrets would be fools to release their schedules onto one of the most comprehensive entertainment databases ever to have existed. So no help there.
The Mirror newspaper recently reported that the front-cover of the 2022 Doctor Who annual would be Doctor-less for the first time in its 57-year-history. Could this be a clue? Not likely. The people at Penguin Random House – the annual's publishers – made it clear that the thirteenth Doctor will feature heavily throughout the publication.  So whether the new cover is simply a radical redesign, a yielding to the purchasing power of this era of the show's vocal detractors; or a shrewd marketing move designed to have the product promoted for free in the press, it doesn't actually tell us very much about the likelihood of the 13th Doctor's exit.
Peter Capaldi's Trouser Clue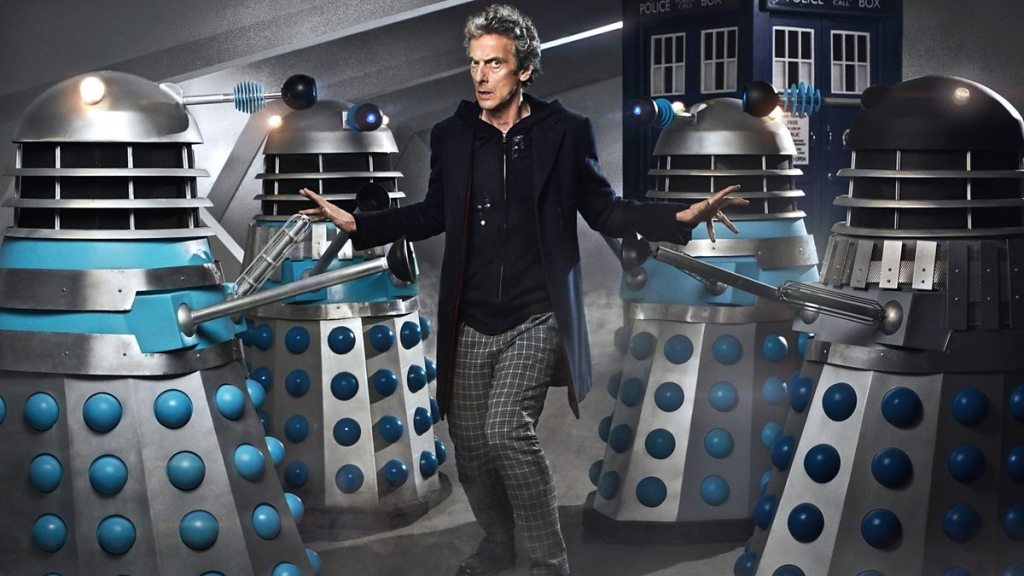 We might, however, be looking for clues in all the wrong places. Peter Capaldi deduced that he'd be handing over the TARDIS keys to a woman a few days before the BBC officially broke the news to him: thanks to his tailor.       
At a New York Comic Con panel in 2017, Capaldi told the audience: "I went into Paul Smiths, which is a very wonderful clothes shop in London where I buy my suits, and everybody knows me in there. And they said, 'We just got a call,' they said, 'from the Doctor Who office saying, 'Can we have a pair of [Peter's] trousers, but with a waist size thirty?' … And I thought, 'Well, that can't really be a man with a thirty-inch waist. That must be a lady then'."
Staking out Jodie's tailor probably won't prove fruitful, though. Knowing the BBC, they've probably plugged that potential leak by sub-contracting Jodie's wardrobe out to a mute grandma living alone in a fortress atop the Himalayas.    
Will the Doctor Regenerate in 2022?

Series 13 will consist of eight episodes, set to begin airing later this year. The Mirror reports that there will be two specials in 2022, although it isn't clear whether these will be in addition to this year's 8,  or whether we'll see a split of 6 episodes in 2021 with the 2 specials being held over for 2022. A special – Christmas Day, New Year's Day or otherwise – has become the traditional arena for regeneration, so if Whittaker is leaving, it's likely that her final scene will come at the end of that rumoured second special.
Many think that the greatest evidence for Whittaker remaining as the Doctor until at least 2023 is our proximity to Doctor Who's upcoming 60th anniversary. After all, it would seem a shame to bow out before a big milestone, and it could be daunting to saddle a new Doctor with spearheading such a significant celebration. Still, the timey-wimeyness of it all means that even should Whittaker leave in 2022 there's no reason she couldn't make an appearance in an anniversary episode, perhaps alongside a few other previous incarnations. And 2022 marks the 100th anniversary of the BBC itself, so it's hard to imagine that the show won't be doing something extra special to mark that, given that it owes its very existence and longevity to the broadcaster (Michael Grade notwithstanding). Whenever she leaves, 13 could easily have her cake and eat it.
Will Chris Chibnall leave after Series 13?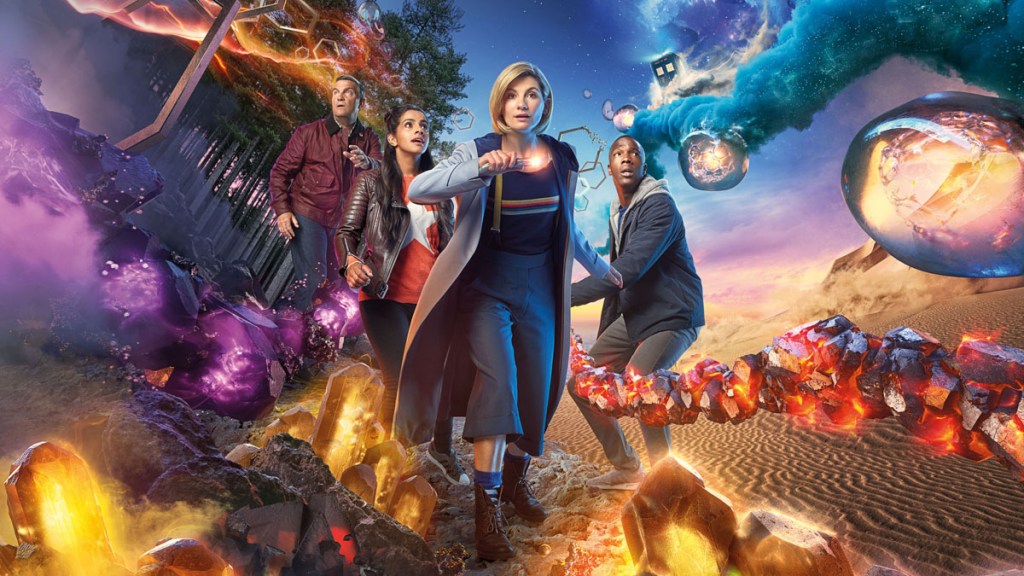 When Bradley Walsh and Tosin Cole left at the end of 'Revolution of the Daleks', Mandip Gill's Yaz stayed behind. Yaz has been one of the new era's most underdeveloped characters, so it made sense that she would get her chance to shine and grow in a less crowded environment, sharing companion duties only with John Bishop's newly teased Dan. But as her character and her story seems so intrinsically linked to the Doctor herself, with the promise of more in-depth exploration to come in series 13, when/if the Doctor leaves, will Yaz's story also draw to a close? Will only Dan remain with a foot in two TARDISes? All speculation at this point, and it very much hinges on which direction the writers take Yaz in this next clutch of episodes.
Showrunner Chris Chibnall – a lifelong fan of the show and, prior to his appointment as big chief, a long-standing writer for both Doctor Who and Torchwood – has been at least as divisive a figure in Who fandom as 80s helmsman Jonathan Nathan-Turner. Rumours regarding his possible departure have circulated with just as much frequency as those surrounding Whittaker. When asked about series 13, Chris Chibnall told the Radio Times: "I do know I'm coming back for a third season. Yeah, absolutely." Within those words, if you look hard enough, exists the implied absence of certainty around future seasons, but perhaps that's getting rather too Da Vinci Code about the whole thing.
While the stewardships of previous showrunners Russell T. Davies and Steven Moffat spanned two Doctors each, this doesn't mean that Chris Chibnall is guaranteed a crack at the 14th Doctor. Should Chibnall leave after season 13, among the writing team perhaps only Pete McTighe – who wrote 'Kerblam!' And co-wrote 'Praxeus' – has the experience to take over as showrunner, given his stint over-seeing the award-winning Australian prison-drama Wentworth. 
How might 13's Regeneration Happen?
Each of the modern Doctors has met their end in the service of some great sacrifice, either to protect a companion or to save if not the universe then at least a world within it. It's unlikely that 13's exit will be any different. It's simply a question of against whom or what she'll be fighting when her time comes.
Though it may be too soon for the Master to be directly responsible for the undoing of yet another Doctor so soon after 12's John-Simm-shaped downfall, it's likely that the Master will at the very least influence the direction of 13's regeneration. Sacha Dhawan has expressed enthusiasm at the idea of returning, though nothing, as you would expect, has yet been confirmed. Or denied.
The revelations in 'The Timeless Children', controversial though they proved for some fans, are perhaps too epoch-shaking and era-defining not to play a part in 13's swansong, and it may well be that the shadowy Division – the Time Lord's very own version of Starfleet's Section 31 – will be complicit in the Doctor's fall.
Another question presents itself: now that the Doctor knows she has infinite regenerations, might it make her more reckless? Might she start to see her body more like an easily changeable suit than a thing of flesh and blood? Might she regenerate multiple times before becoming the 14th Doctor, a la The Curse of Fatal Death, and what on earth would we call the 14th Doctor – who wouldn't really be the 14th Doctor at all – if that happened?          
Who's in the running for the next Doctor?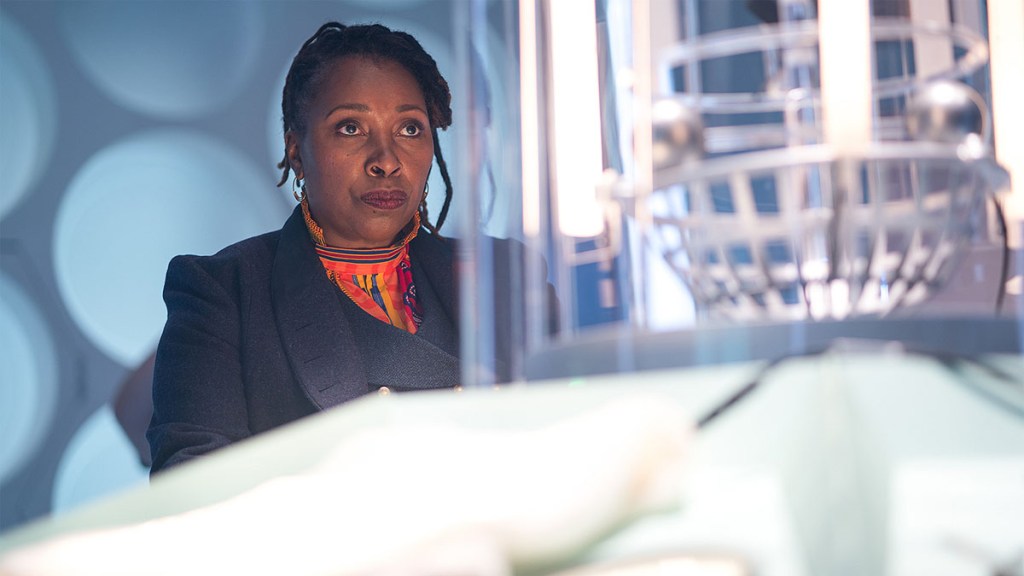 Many of the same actors tipped as possible replacements near the end of Capaldi's run have reappeared in the Regeneration rumour mill, including firm favourites Michaela Coel, Phoebe Waller-Bridge, Michael Sheen, David Harewood, Richard Ayoade and the indefatigable Kris Marshall. Joining them this time are Line of Duty alumni Kelly MacDonald and Vicky McClure, and It's a Sin front-man Olly Alexander. It could be that one of them, or none of them get the call. The next Doctor could just as easily be Jo Martin's fugitive Doctor, who's been hiding in plain sight all along.
Really though, as with all things connected with the show at this stage of its cycle: Who knows?
Doctor Who Series 13 will air on BBC One later this year.