E3 2020 has been canceled as a result of the coronavirus pandemic. As a result, many studios have stepped forward to set up their own digital events designed to capture the magic of E3 and preserve the traditional June reveal season. These online events are sure to be full of surprises, memorable moments, and incredible trailers.
And if they're anything like E3s of the past, they'll also feature games that will generate quite a bit of hype but will never see the light of day. Video games get canceled quietly all the time, but there's nothing quite as strange as a game that makes a splash at the biggest show of the year and then vanishes without a trace.
In celebration of E3 season, we've decided to look at some of the most infamous M.I.A. games from the show's history and what happened to them:
100 Bullets
Based on the graphic novel series of the same name, 100 Bullets was a stylish third-person action title similar to Max Payne. It made quite the splash at E3 2004 where it was named one of the best games of the show by those who were impressed by its gameplay fluidity and visuals.
Sadly, 100 Bullets was canceled when developer and publisher Acclaim Entertainment went under later that year. Although there have been talks of reviving this concept/license over the years, it's been a long time since we've heard anything concrete on the subject. That's a real shame as the game looked great.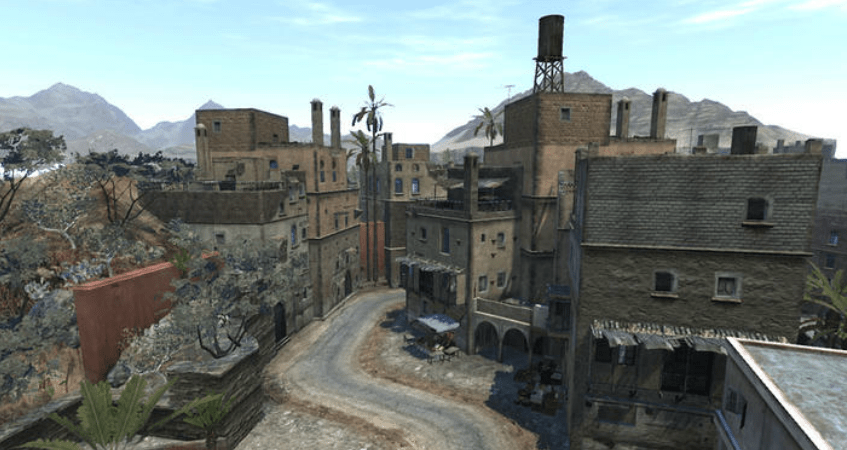 Agent
First announced at E3 2007, Agent was described as a Cold War thriller that would emphasize stealth elements in order to "take players into the world of counter-intelligence, espionage, and political assassinations." More importantly, Agent was set to be a major PS3 exclusive developed by Rockstar Games.
Subsequent E3s revealed that Sony had doubts regarding whether or not Agent would end up being a PS3 exclusive. As the years went by, others started to wonder if Agent would ever be released at all. While rumors about Agent have lingered for years, it's pretty clear at this point that Rockstar abandoned the development of the project at some point, even if it hasn't confirmed as much as of today. That said, the trademark for the game was not renewed by Rockstar in 2018, which is pretty much the final nail in the coffin.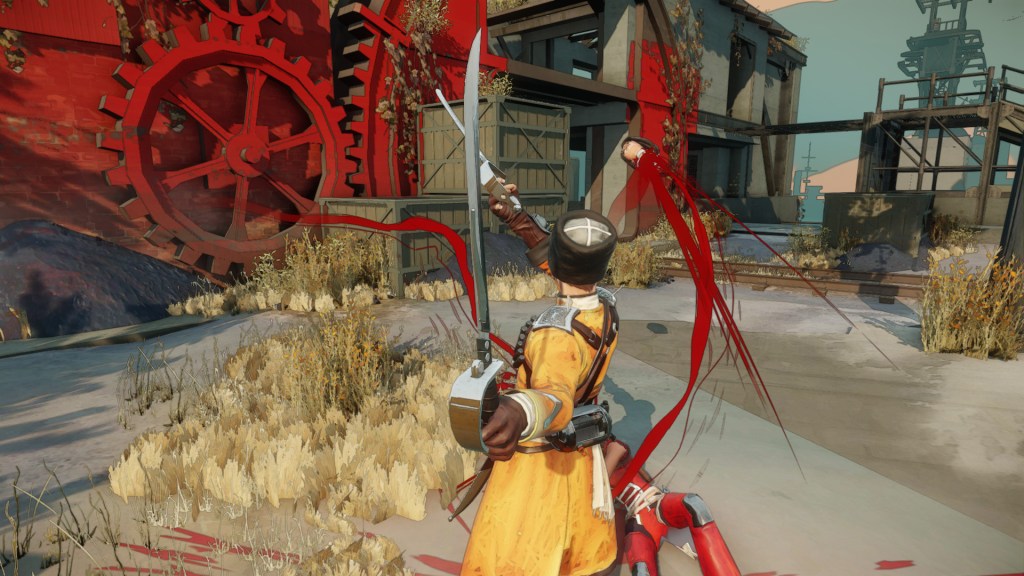 BattleCry
Following its E3 2014 showcase, many felt that BattleCry — a third-person competitive team-based multiplayer title — was positioned to be publisher Bethesda's answer to Team Fortress 2. In fact, had BattleCry actually released, the title would have likely competed with games like Overwatch.
Instead, BattleCry became one of those games that people forgot about as updates became few and far between. While there's no official word on what happened to the game, it essentially sounds like Bethesda wasn't happy with the progress and decided to move on. It's also possible the market for such titles was too full by the time BattleCry would have been ready.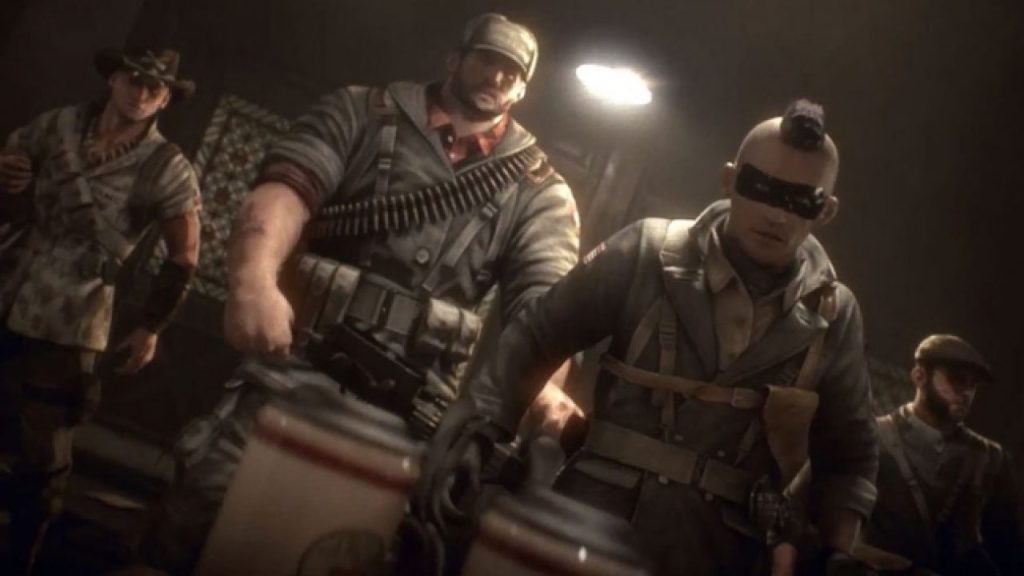 Brothers in Arms: Furious 4
Back in the early 2000s, during the golden age of WWII shooters, Gearbox's Brothers in Arms was one of the premier shooter series on the market. The storytelling was top-notch and the characters were captivating, all wrapped up in a realistic package that sought to recreate what it was like to be on the front lines of western Europe during WWII. But by E3 2011, the series was already in its twilight years, replaced by other behemoths of the genre like Call of Duty.
This didn't stop Gearbox from unveiling a very different kind of Brothers in Arms game during that year's Ubisoft conference. Billed as a romp across Europe starring zany, larger-than-life characters on a murderous rampage against the Nazis, it was clear Brothers in Arms: Furious 4 was trying to cash in on the success of Quentin Tarantino's 2009 irreverent war epic Inglourious Basterds.
But, according Gearbox president Randy Pitchford, the studio eventually decided that Furious 4 didn't quite fit the Brothers in Arms franchise, after all. For a while, the studio approached the project as a new IP before Gearbox pulled the plug for good to focus on Battleborn.
The Dark Sorcerer
The Dark Sorcerer premiered slightly ahead of Sony's E3 2013 PS4 showcase, but it was at the trade show where we got a much deeper look at developer Quantic Dream's apparent next-gen project. Strangely enough, The Dark Sorcerer turned out to just be an in-engine demo, an elaborate comedy sketch that parodied medieval fantasy adventures.
Some assumed that The Dark Sorcerer was always just a joke/tech demo, but the amount of effort that went into it, combined with its initially much more tonally serious debut, led some to believe that it could end up being a full-fledged PS4 game. After all, a similar Quantic Dream tech demo from 2012 called Kara was the seed that eventually became Detroit: Become Human. While anything is possible, we've not heard anything but a full-fledged The Dark Sorcerer game since 2013.
Deep Down
This is arguably the most infamous E3 MIA case in recent years. Deep Down was first revealed in 2013, but it was the incredible E3 2014 trailer that got everyone talking about how the game looked like Capcom's take on Dark Souls.
Then Capcom went silent. The years came and went without any new footage or details about the project. While Capcom producer Yoshino Ori told Eurogamer in 2019 that the game "[has] not been completely given up on," it's rare for a project to resurface after so many years of silence. For the record, we'd still love to play this game someday.
Eight Days
Eight Days burst onto the scene at E3 2005 where early footage of the game was used to showcase the power of the PlayStation 3. Sony seemed to bump the game up from "tech demo" to "real title" during its E3 2006 conference, but many wondered whether or not the game would look remotely as good as it appeared to look in those early previews.
Sadly, fans never had the chance to find out. In 2008, Sony announced that it had decided to walk away from the Eight Days project right as it was "just ramping up to full production." Sony said in a statement at the time that "with the incredibly strong list of exclusive first party titles coming up both this year and in the near future, resource should be reallocated to enhance those projects closer to completion."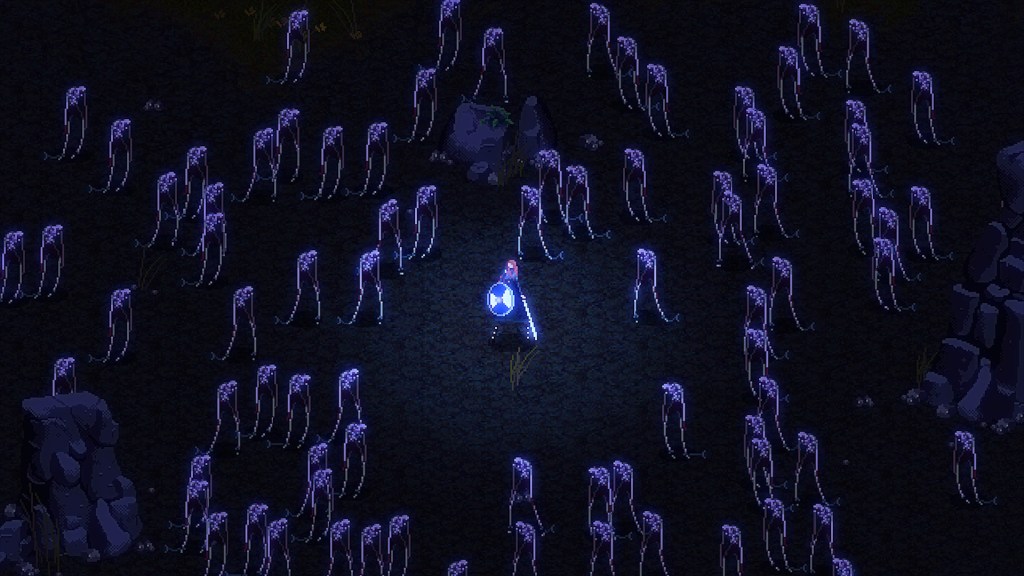 EITR
This isn't the biggest game on this list, but it is one of the most intriguing. Heavily showcased at E3 2015, EITR was referred to as the sleeper hit of the show by many journalists who fell in love with its art style and solid Action RPG combat. It certainly looked like publisher Devolver Digital had a hit on its hands.
Despite still being listed on Steam and yet to be officially canceled, EITR is firmly in development hell at this point. What's so confusing about this missing game is that it looked nearly completed when it debuted. Who knows if we'll ever get to see more of this title.
Fez 2
The making of indie mega-hit Fez is the stuff of legend, thanks to the award-winning documentary Indie Game: The Movie, which chronicles the torturous journey of several indie developers as they struggle to finish their dream games. One of the creators at the center of the doc is Phil Fish, the designer trying to make his multi-dimensional platformer a reality despite several obstacles, including a legal battle with a former business partner.
The struggle paid off though when Fez became a critical darling in 2012, and an instant indie classic. It's no surprise, then, that Fez 2 was quickly announced a year later at E3 2013, with Fish back at the controls. But when Fish got into a Twitter argument with a journalist a month later, the developer decided to leave the industry forever, canceling Fez 2 in the process. Fish hasn't announced a new project since.
Final Fantasy Versus XII
Back in the early 2000s, it sounded like Square Enix was all in on its "Fabula Nova Crystallis Final Fantasy" universe of games, a series of interconnected titles revolving around Final Fantasy XIII and its direct sequels. And at E3 2006, the publisher announced a few follow-ups that would tell other stories set in the same world inhabited by Lightning and her friends.
One of those games was Final Fantasy Versus XIII, a grittier take on this universe that emphasized realism (with a big helping of magic thrown in, of course). The E3 trailer introduced the mystery of the game's moody protagonist, clad in black and sitting alone on his throne after laying waste to a platoon of enemy soldiers. The promo was actually quite good.
Unfortunately, after its grand unveiling, Final Fantasy Versus XIII disappeared from Square Enix's roster of upcoming titles. So what happened? Well, it's simple: the game eventually became Final Fantasy XV, its own mainline title! But why the switch?According to game director Tetsuya Nomura, the limitations of the PS3 and the growing scale of the spinoff made it impossible to release Versus XIII for that generation of consoles. Final Fantasy XV was later unveiled at E3 2013 for the PlayStation 4 and Xbox One.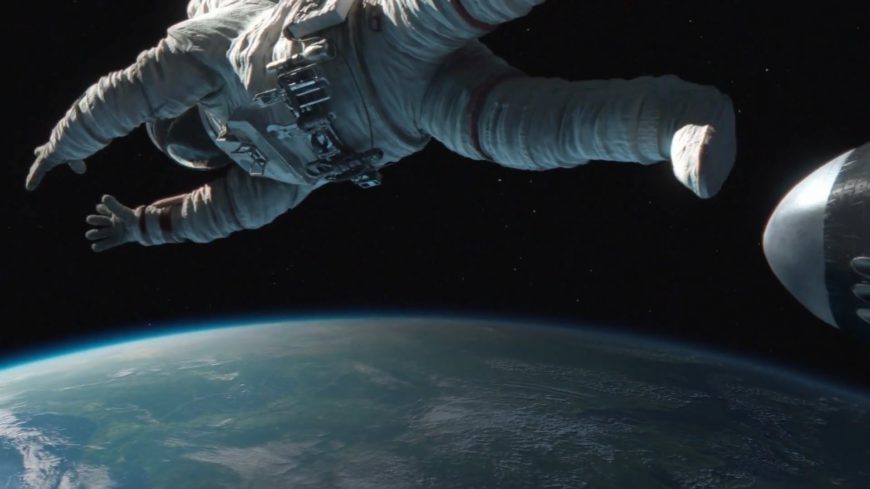 ION
It's easy to forget about ION now, but there was certainly a time when it had as much potential as any title at E3 2015. As the brainchild of DayZ creator Dean Hall and developer Improbable, ION was poised to be a hard sci-fi MMO that saw players try to live and work together in space.
Unlike some of the other games on this list, we actually know what happened to ION. Simply put, everyone involved with the game decided to walk away from it and focus on other things. It's really just as simple as that.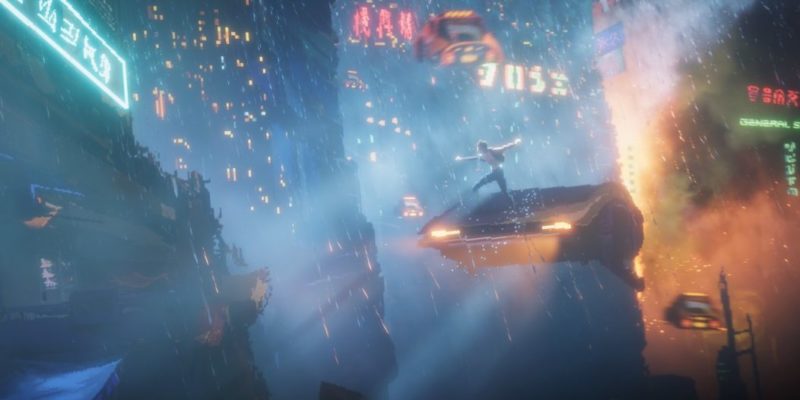 The Last Night
The Last Night's E3 2017 trailer quickly became one of the most discussed clips of the show. Many fans were awed by the game's Blade Runner visuals, soundtrack, and promising sci-fi atmosphere.
Then came…everything. Shortly after The Last Night's debut, it was discovered that co-creator Tim Soret had made some incredibly controversial statements on Twitter years prior, many of which were seen as pro-Gamergate and anti-feminist in nature. Some on the internet also noted that a few of The Last Night's story elements were based on controversial political beliefs. It's not known how directly Soret's statements affected the game's progress, but three years later, The Last Night is nowhere to be seen.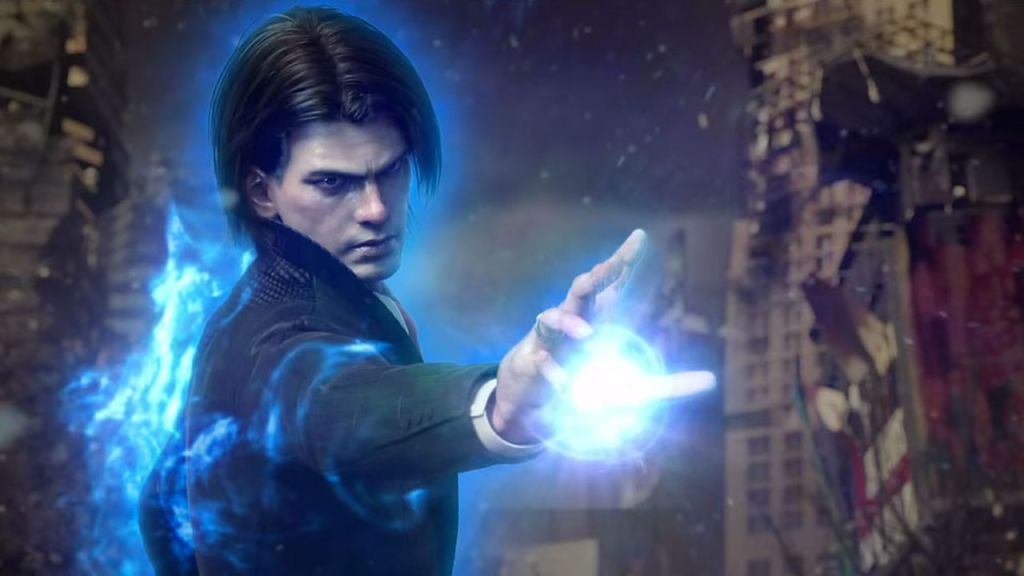 Phantom Dust Remake
This real-time strategy action game became a bit of a cult hit after it was released for the original Xbox in 2004, so when a remake of Phantom Dust was announced by Microsoft Game Studios at E3 2014, it wasn't such a big surprise. Set in a post-apocalyptic world afflicted by mass amnesia, the game's nameless protagonist must get to the bottom of what happened to the planet's surface that caused humanity to relocate underground. In a post-Metro 2033 world, Phantom Dust sounds even cooler, right?
You can guess what happened next. Microsoft tasked a small studio called Darkside with developing the remake for a new generation of players on the Xbox One. Unfortunately, when Darkside asked for more funding than initially planned, Microsoft decided to shut down the project instead, despite positive feedback on the progress being made by the studio. Fans eventually got a remaster of the original game in 2017, while Darkside was forced to close its doors after the remake was canceled.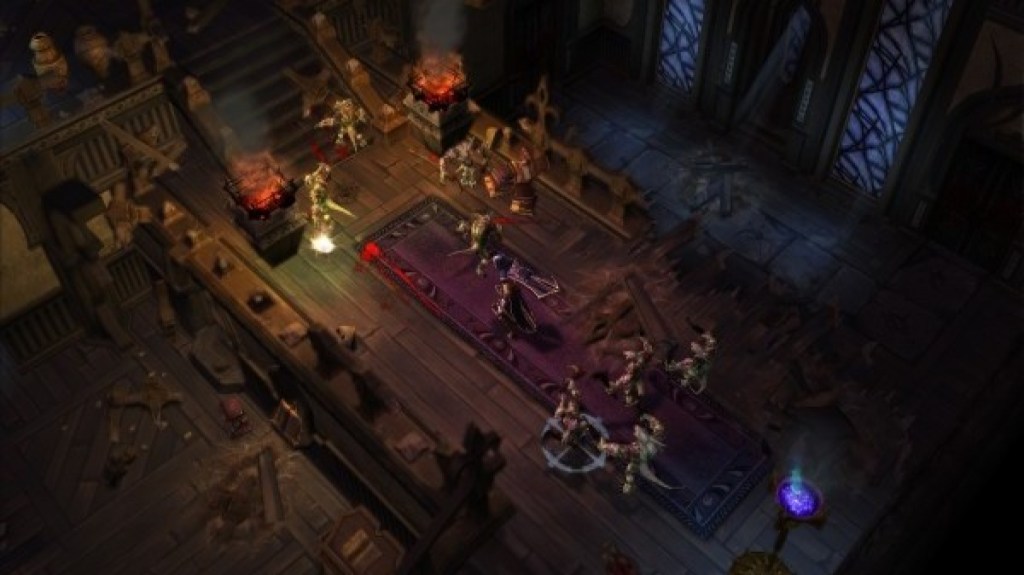 Ruin/Warrior's Lair
Warrior's Lair (also known as Ruin) was a big part of Sony's E3 2011 showcase. The idea was that this action-RPG was not only going to be available for both the PlayStation Vita and PlayStation 3, but that players would be able to carry progress from one version of the game over to the other. Think of it as a really rough, early version of a Nintendo Switch game or the cross-play/cross-save games we enjoy today.
Unfortunately, Warrior's Lair was canceled in 2013. It's not clear exactly what happened to the project, but it's possible that the Vita's struggles (as well as the logistical demands of the game's cross-platform structure) pushed Sony to walk away from the concept.
Scalebound
Scalebound nearly stole the show at E3 2016. As a visually stunning Xbox One exclusive from Platinum Games, Scalebound was set to be one of the heaviest hitters on a console that was in desperate need of exclusives at the time.
Sadly, it seems that Microsoft and Platinum Games just never made serious progress on the title. Answers vary wildly as to what happened to Scalebound (even from those close to the project), but the gist of it is that there was simply an amicable split between the two parties.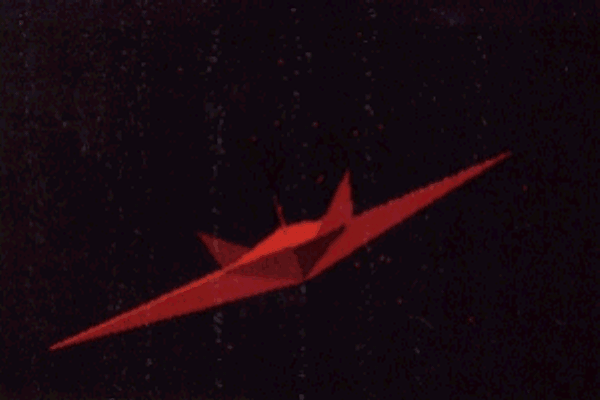 Star Fox (Virtual Boy)
Here's a fun one for you. Nintendo showcased a Star Fox game running on the Virtual Boy at E3 1995 as part of the company's demonstrations of the device's technology. There weren't many details about this Star Fox project available at the time, but it seemed that Nintendo was depending on the weight of the Star Fox name to sell the Virtual Boy concept.
Yet, it appears that Star Fox for Virtual Boy was never released due to the presence of another, similar Virtual Boy title called Red Alarm. There's also the fact that Nintendo quickly realized that the Virtual Boy was going to be a disaster…
Star Wars 1313
Few E3 reveals have earned a more mythical status than Star Wars 1313, an action-adventure game announced by LucasArts at E3 2012. Set deep within the criminal underworld of Coruscant, the game's explosive gameplay trailer gave fans their first look at a new gunslinger shooting his way through a hive of scum and villainy. Little did ecstatic fans know that this mysterious character was actually going to be revealed as Boba Fett (top secret at the time).
That sounds like a home run, right? Disney didn't think so. When the House of Mouse took over Lucasfilm and all of its subsidiaries, all projects at LucasArts were put on hold. Then LucasArts' game development division was shut down. To this day, the devs who worked on the game continue to laud the canceled project, a game they felt would have become an all-time Star Wars classic.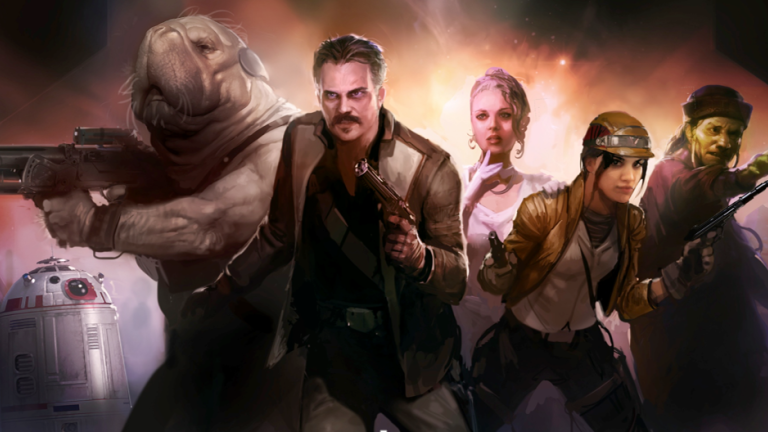 Star Wars Project Ragtag
E3 2016 was a happier, more optimistic time for the Star Wars franchise. That was the year that the world got its first substantial look at a Star Wars game known simply as Ragtag. Not only was Ragtag set to be a linear Star Wars third-person action-adventure that focused on a band of thieves as they pulled heists all over the galaxy, but it benefited from the creative contributions of Amy Hennig, the director and writer of the first three Uncharted games, and developer Visceral Games, the makers of the Dead Space series.
It's truly incredible, then, that absolutely everything went wrong with Ragtag. The basic story is that low team morale, a lack of resources, and EA's decision to not invest so much money into the project was what brought about Ragtag's downfall. On top of that, Visceral had a lot of trouble working with EA's proprietary Frostbite engine, which was described at the time as a constant obstacle during the game's production. EA eventually abandoned Ragtag all together and shuttered Visceral for good measure.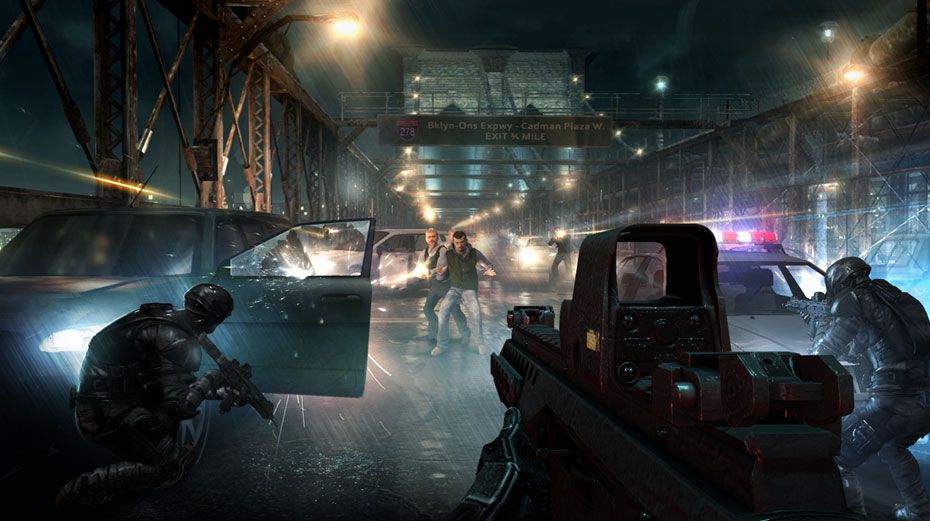 Tom Clancy's Rainbow 6: Patriots
This is a bit of a cheat considering that Patriots only made brief appearances at E3, but for years, it was easily one of Ubisoft's most discussed titles. People assumed that we'd eventually hear its intended release date at an E3 event.
Instead, it turns out that Patriots was essentially replaced by Rainbow Six Siege. It's not entirely clear what happened, but it's possible that Ubisoft simply decided to focus on more of a "live service" style game over the story-based Patriots project.
Wild
Wild never really received a strong E3 showcase, but it certainly became an E3 talking point between 2014 and 2015. The game was described as a procedurally-generated survival game set during the Neolithic period. Early footage showcased a combination of mysticism and realism as well as a fascinating art style. It definitely looked like Rayman creator Michel Ancel had another big hit on his hands.
It's not really clear what happened to Wild. Ancel posted shots of the game on social media as late as 2017, but we've heard nothing about this title since then. The game became just another example of how a game can create so much buzz on the show circuit and essentially fall off the face of the Earth thereafter.