While 2020 was a landmark year for the gaming industry thanks to the release next-gen consoles and PC graphics cards, there are plenty of exciting new games coming in 2021. From highly-anticipated sequels like God of War: Ragnarok and Resident Evil Village to brand-new experiences such as Chorus and Deathloop, there's plenty to look forward to this year.
We've curated a list of the 2021 games we're most excited about, including big AAA blockbusters as well as imaginative indie titles. Keep in mind that we've only included games that at the very least have a vague "2021" release window attached, which is why we're not including games like The Legend of Zelda: Breath of the Wild sequel, Elden Ring, or Final Fantasy XVI. We'll of course update this article as new 2021 titles are announced.
Here's what you have to look forward to this year: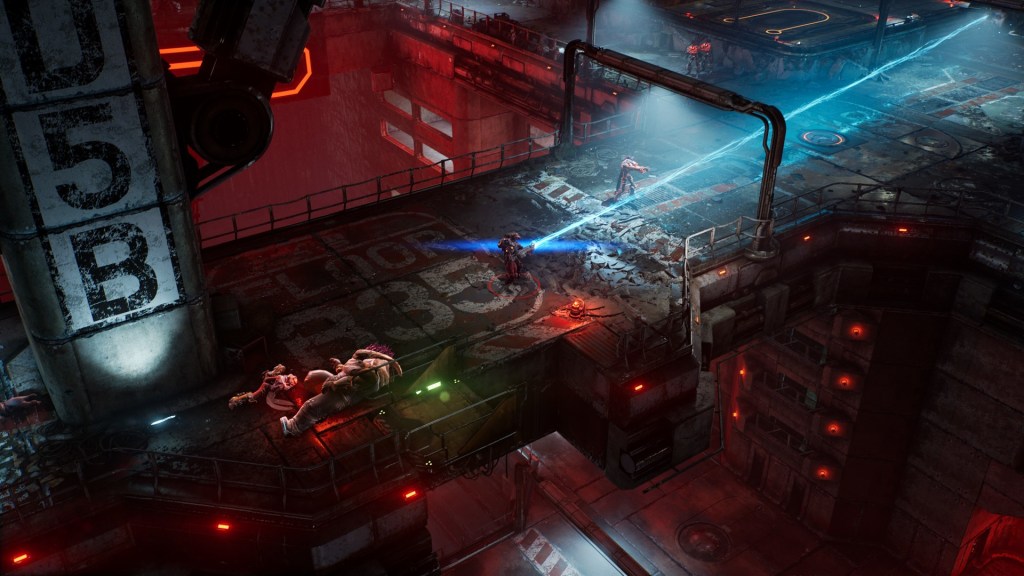 The Ascent
TBA | Neon Games | XSX, XBO, PC
The Ascent was originally planned as an Xbox Series X launch title before it slipped into 2021. A twin stick shooter at its core, The Ascent features a cover system as well as the ability to target high and low points on enemies, all in a destructible, open world cyberpunk setting. You can also fully customize your character with a variety augments.
Though Neon Games is a small studio, Epic Games was so impressed with early work on the title, that Neon was awarded a grant to help cover development costs. We're really looking forward to this smaller take on the cyberpunk genre.
Axiom Verge 2
TBA | Thomas Happ Games | Switch
Metroidvanias from indie developers are a dime a dozen nowadays, but the original Axiom Verge stood out thanks to its tight controls, varied weapons, and compelling story. Axiom Verge 2 looks to largely be more of the same, but with even better graphics and more complex enemy patterns. The game has been in development for the past four years, but should finally be out in early 2021.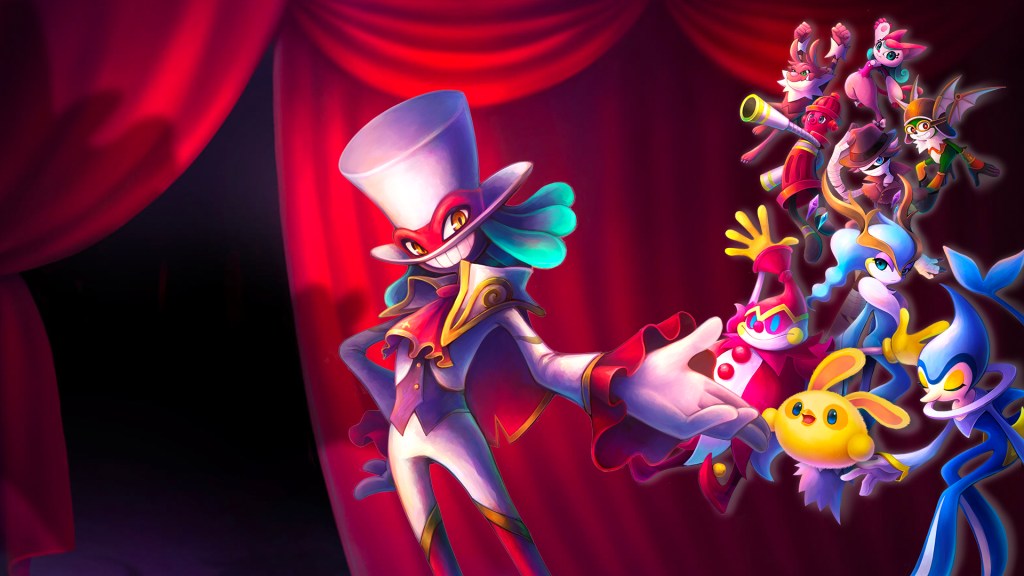 Balan Wonderworld
March 26 | Balan Company and Arzest | XSX, PS5, PS4, XBO, PC, Switch
Balan Wonderworld is a modern take on classic platformers of the 32-bit era. You choose from one of two characters and explore a variety of worlds mixing reality and imagination, but the real hook is the 80 different costumes you can find that unlock new abilities for your characters.
The game was directed by Yuji Naka of Sonic the Hedgehog fame. Fans of the platformers of the early '90s don't want to miss this one.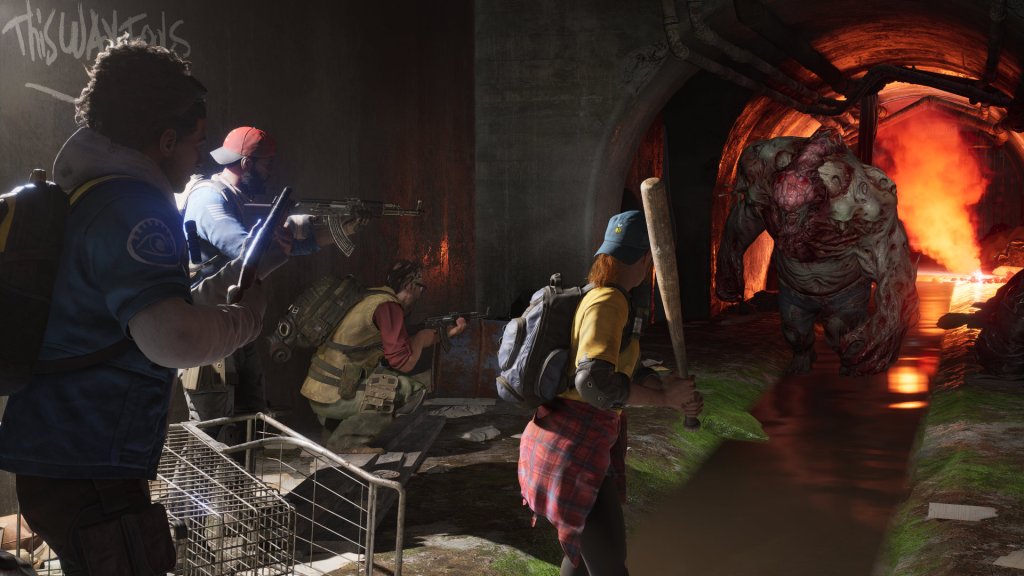 Back 4 Blood
October 12 | Turtle Rock Studios | XSX, PS5, PS4, XBO, PC
Valve may not have been able to get its act together to make a new Left 4 Dead game, but the developer behind the best-selling franchise has a spiritual successor in the works. Just like in Left 4 Dead, you'll team up with three other players to take on waves of the undead in missions that change every time you play. There will also be a competitive 4v4 mode with one team taking the role of the zombies.
We went hands-on with the Back 4 Blood alpha, and so far, it does play a lot like Left 4 Dead with updated graphics, which isn't a bad thing at all if you miss the classic horde shooter. The card system, which bestows interesting perks (and buffs) to players and zombies, does add a bit of variety to the usual formula that make this one a sleeper hit in the streaming world.
Bravely Default II
February 26 | Claytechworks | Switch
The first two Bravely Default games released on the 3DS were typical fantasy RPGs bolstered by their unique risk-reward battle system. Players could use brave points to stack up attacks for big damage, or default to save them up and take less damage in a turn. It kept those games fresh, even if they sometimes dragged on for too long.
Bravely Default II brings the series' unique combat exclusively to the Switch for the first time. And true to its Final Fantasy inspirations, the characters and story are completely original, so you don't need any familiarity with the earlier games.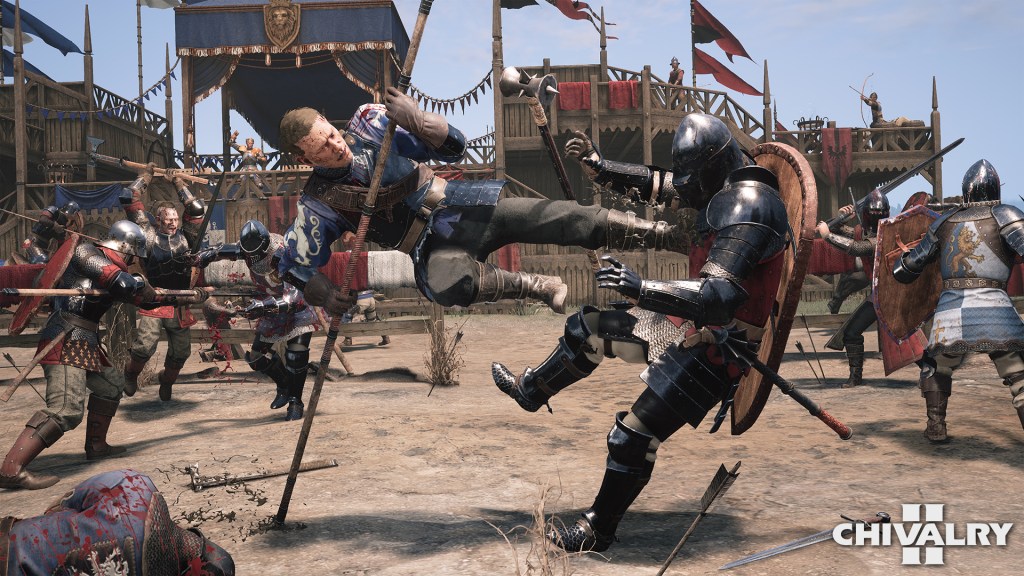 Chivalry 2
June 8 | Torn Banner Studios | XSX, PS5, PS4, XBO, PC
Chivalry: Medieval Warfare was a huge multiplayer hit on the PC when it was released in 2012. Unfortunately, with lagging developer support, most of the community moved on to other games long ago.
Now, Torn Banner is hoping to bring players back with the sequel, which boasts next-gen graphics, improved combat, and massive 64-player battles. Needless to say, Chivalry 2 could be the next big thing in multiplayer. The game is currently in Closed Alpha, so you might be able to check it out before release if you sign up here.
Chorus
TBA | Fishlabs | XSX, PS5, PS4, XBO, PC, Stadia
There's been a serious lack of good third-person space combat shooters in recent years, but Chorus looks to rectify that. In this single-player game, you'll play as Nara and her sentient ship Forsaken as they work together to track down the cult that created them in what Fishlabs is calling a "dark new universe." It kind of looks like Goth Star Fox.
Unfortunately, we haven't really seen anything more from Chorus since it was announced last summer. Hopefully, the radio silence ends soon.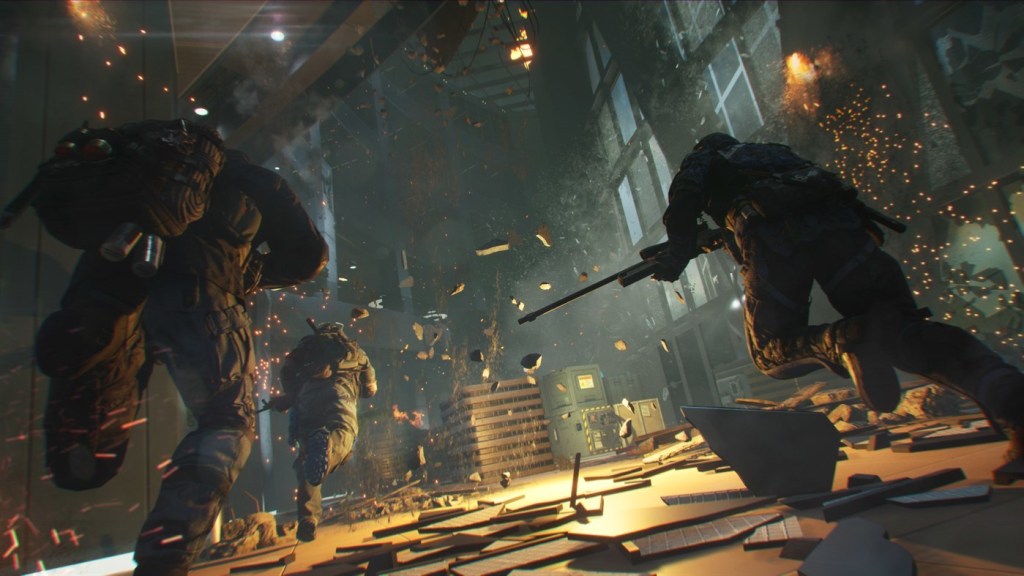 CrossfireX
TBA | Smilegate Entertainment and Remedy Entertainment | XSX, XBO
CrossFire is a hugely popular tactical first-person shooter in China and South Korea, even though it's barely made a mark in the West. Fortunately, Microsoft is bringing an updated version of the shooter exclusively to its consoles in hopes that it'll catch on. Expect lots of tense, objective-based multiplayer action, and though the series isn't known for its single-player, we're looking forward to what Remedy can do with this mode hot on the heels of the excellent Control.
Like several of the titles on this list, CrossfireX was planned as a launch title for the Series X, but was delayed into 2021 due to development issues caused by the coronavirus pandemic. Let's hope we don't have to wait that much longer for this one.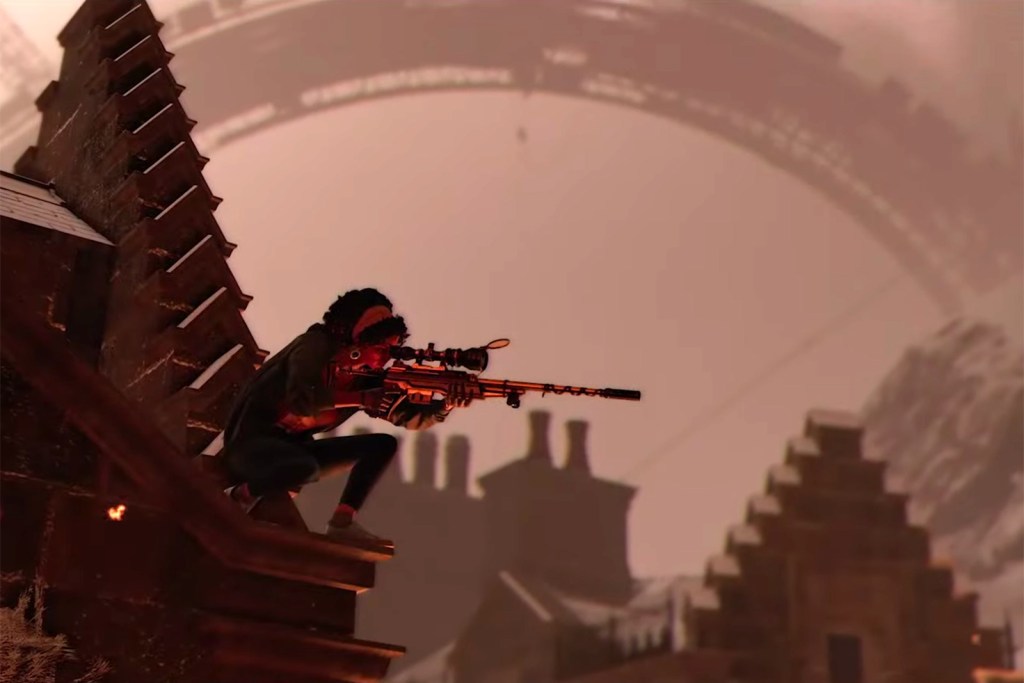 Deathloop
May 21 | Arkane Studios | PS5, PC
What if you could combine the movie Groundhog Day with the Hitman series? It's likely that no one had actually asked that question before Deathloop. You play as Colt, an assassin stuck in a time loop on an island in the midst of a party that resets every day. You have to eliminate eight targets before midnight and avoid dying yourself, or you'll end up at the beginning of the loop again.
Deathloop also features a multiplayer component that allows players to jump into your game as an assassin named Julianna, who is tasked with taking Colt down before he can complete his mission. This PvP aspect should result in some very interesting playthroughs.
While Microsoft now owns Arkane as part of its purchase of ZeniMax Media and Bethesda Softworks, don't expect Deathloop on the Xbox any time soon. It's still launching exclusively on the PS5 and PC.
Diablo 2: Resurrected
TBA | Vicarious Visions | XSX, PS5, XBO, PS4, PC, Switch
While Diablo III's reputation has improved substantially since its controversial 2012 launch, there's still a vocal group of gamers who prefer the second game in Blizzard's genre-defining action RPG series. Knowing how much this game means to a lot of people, Vicarious Visions has said it's not out to reinvent the wheel for Resurrected. The updated 3D graphics will display in 4K, but you can switch back to the original graphics at any point with the press of a button.
And while there will be some quality of life improvements like a shared item stash and automatic gold pickup, don't expect any revolutionary changes that will spoil the original experience. This should be exactly what we need to tide us over until Diablo IV hits.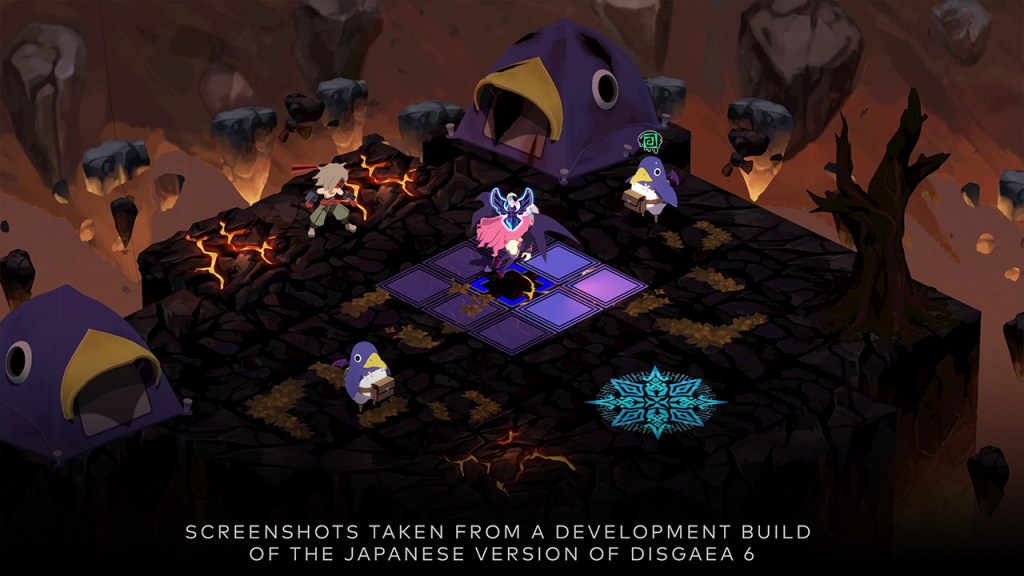 Disgaea 6: Defiance of Destiny
June 29 | Nippon Ichi Software | Switch
After a couple of well-received remakes, the first new Disgaea title in more than five years should be out in 2021. This time around, the offbeat story focuses on Zed, a zombie who attempts to use something called "super reincarnation" to stop the seemingly invincible God of Destruction who is slowly destroying all worlds.
While both the PlayStation 4 and Switch are dialed in for Japanese releases in January, so far only a Switch version has been announced for the West.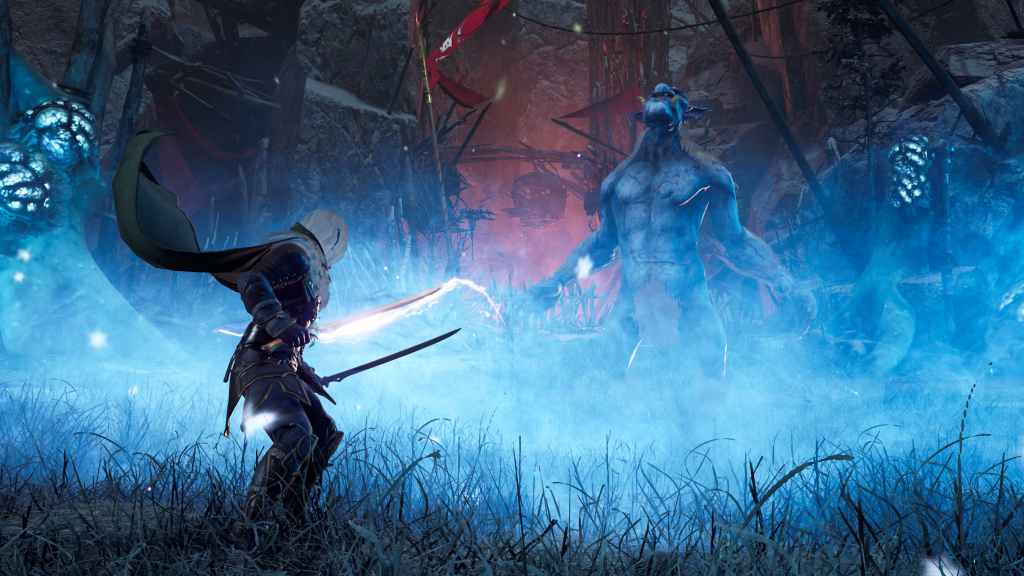 Dungeons & Dragons: Dark Alliance
June 22 | Tuque Games | XSX, PS5, XBO, PS4, PC
Baldur's Gate isn't the only Dungeons & Dragons video game series back from the dead. The cooperative action-adventure series Dark Alliance once again allows players to journey into the world of the Forgotten Realms with up to three other friends online. And unlike Baldur's Gate 3, Dark Alliance is releasing in completed form, so you can expect a full campaign right out of the box.
June 1 | ZeniMax Online Studios | XSX, PS5, XBO, PS4, PC, Stadia
Last year's Elder Scrolls Online expansion finally brought the world of Skyrim to the MMO, and ZeniMax is keeping the blasts from the past coming. This year's expansion, Blackwood, brings back elements from Oblivion, with a whole new campaign that sees you face off against Daedric Prince Mehrunes Dagon 800 years before the events of The Elder Scrolls IV. It's all part of the year's big Gates of Oblivion storyline.
The expansion adds the Blackwood region to the game, which includes the Imperial city of Leyawiin from Oblivion, and also finally brings a Companion system to the game. Recruit an NPC to fight by your side and explore the land of Tamriel.
Evil Dead: The Game
TBA | Boss Team Games and Saber Interactive | XSX, PS5, PS4, XBO, PC, Switch
The Evil Dead movies are considered all-time horror classics, but success has always eluded the franchise in the world of video games. But that could be about to change. Announced at The Game Awards, Evil Dead: The Game sees Ash and friends taking on waves of Deadites on several maps, including the iconic cabin in the woods. Gameplay appears to be similar to Saber's previous adaptation, World War Z, which was a solid title that never quite seemed to find an audience.
Far Cry 6
TBA | Ubisoft | XSX, PS5, PS4, XBO, PC, Stadia, Luna
By now we all know what to expect from Far Cry: hop into a tropical paradise, blow up a bunch of outposts, and methodically take back the land from the big bad guy. After a detour into the American wilderness with Far Cry 5, the next entry in the series heads to Yara, a fictional Caribbean country heavily based on Cuba. And with Giancarlo Esposito of Breaking Bad and The Mandalorian fame playing the big bad El Presidente, you know we're in for some especially awesome villainy.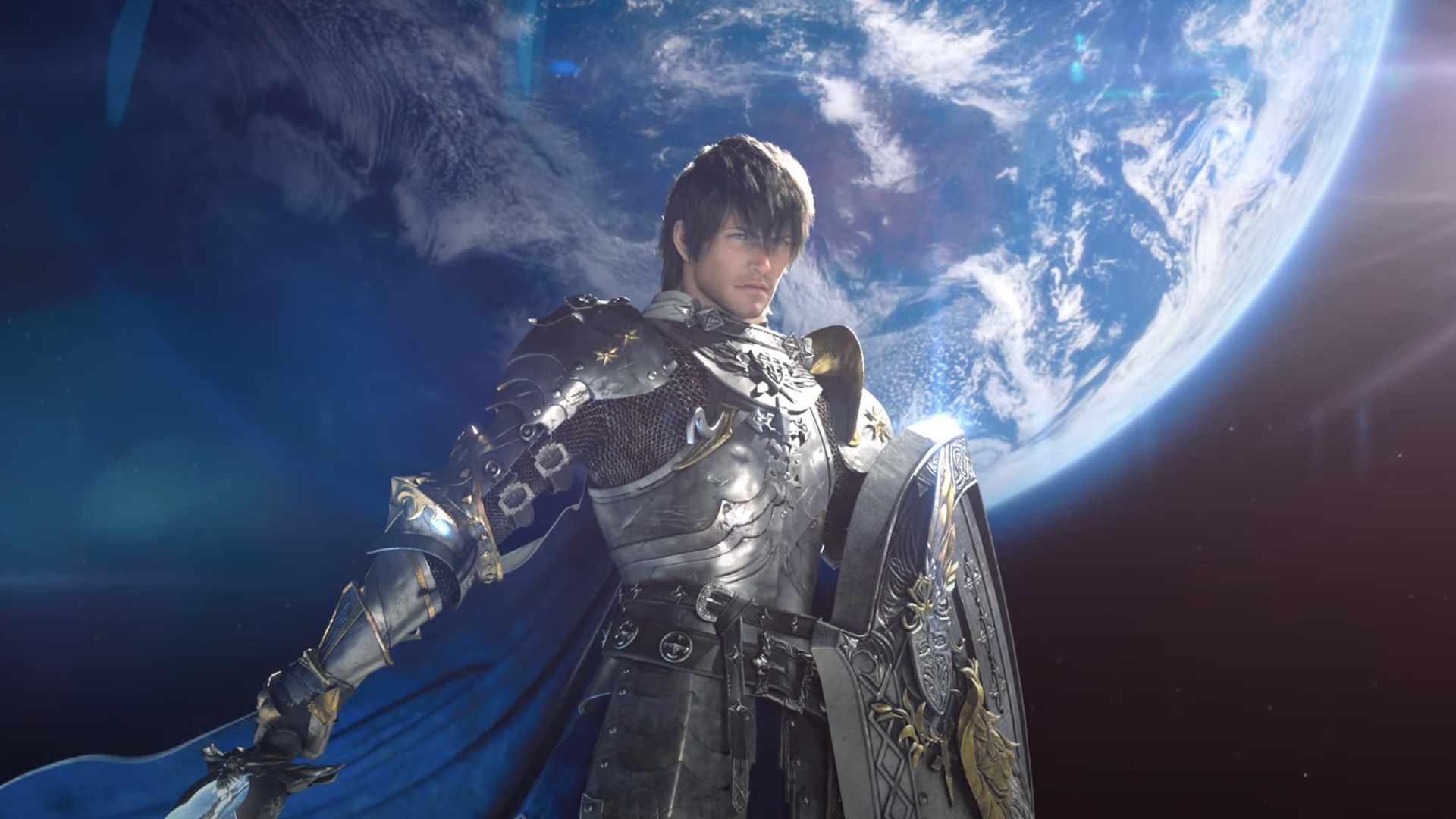 Final Fantasy XIV: Endwalker
TBA | Square Enix | PS5, PS4, PC
After one of the worst MMORPG launches ever, it's a miracle that Final Fantasy XIV is still around a decade later. Not only did Square Enix turn things around, this game is now regarded as one of the very best in the genre.
Endwalker, the game's fourth major expansion pack will conclude the story of the warring gods Hydaelyn and Zodiark, which has been running since the game's 2013 relaunch. This won't be the end of the MMO, though. Square still says it has several years worth of stories to tell.
Along with the obligatory new zones and quests, Square has promised two new classes. The first one shown so far, the sage, is a healer who battles with floating swords.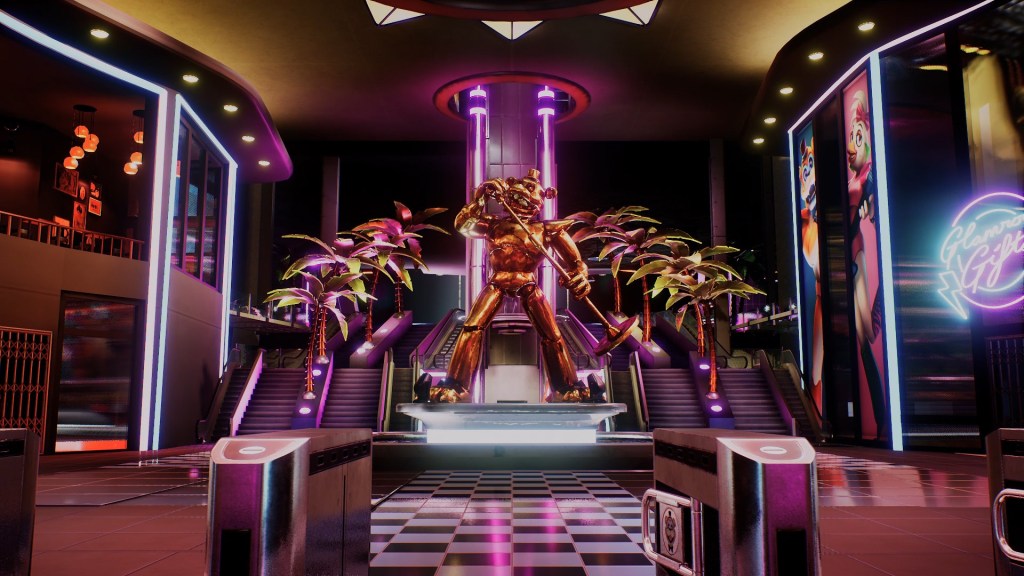 Five Nights at Freddy's: Security Breach 
TBA | Steel Wool Studios | PS5, PS4, PC
The Five Nights at Freddy's series has been terrorizing gamers for more than a half decade now, and Steel Wool Studio is looking to up the scares with the power of next-generation graphics. We don't know how exactly the game will play yet, but the announcement video showcased a very cool looking shopping mall with an '80s motif. On the PS5 and PC, Security Breach will support real-time raytracing, so Freddy and the gang should look better than ever.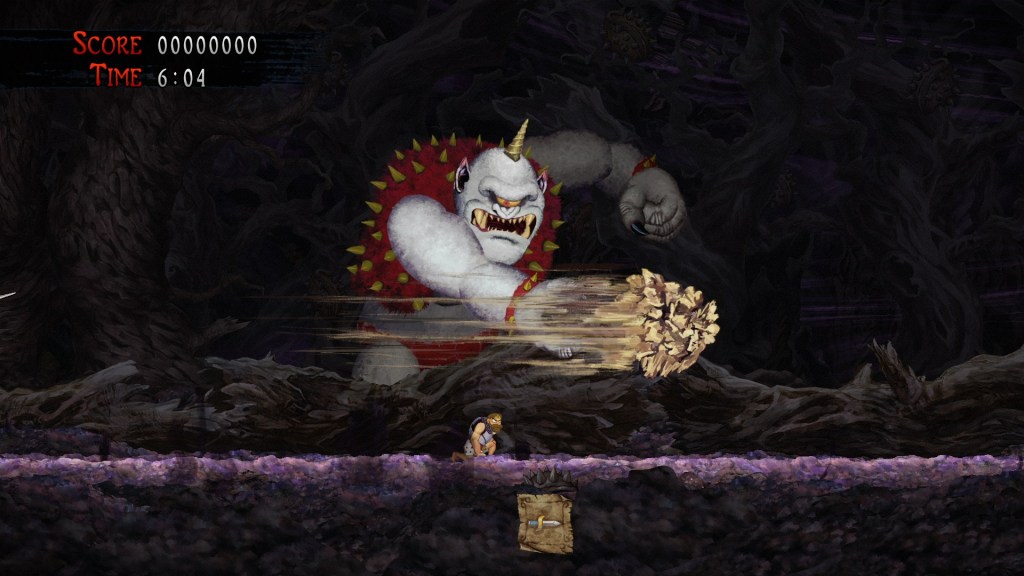 Ghosts 'n Goblins Resurrection
February 25 | Capcom | Switch
After a lengthy absence, the crushingly difficult Ghosts 'n Goblins series has been revived. Resurrection, which is a whole new installment and not just a remake, features the series' classic 2D gameplay, with the knight Arthur fighting his way through hordes of monsters and environmental hazards. And of course, the new graphics look much better than the old NES and SNES games. Best (worst?) of all, this modern take is just as punishing as its predecessors so be prepared to die A LOT.
Ghostwire: Tokyo 
TBA | Tango Gameworks | PS5, PC
Tango Gameworks has only released two titles to date: The Evil Within and its sequel. Anyone who played those games can tell you, the developers know horror. With a variety of deformed enemies and a mind-bending plot, The Evil Within titles are two of the scariest games of the last decade.
Ghostwire: Tokyo is a brand new IP that moves the action to the third-person. Instead of the typical firearms, you'll be dispatching ghosts with psychic powers. Expect an exceedingly creepy experience regardless.
God of War: Ragnarok 
TBA | SIE Santa Monica Studio | PS5
Sony has said almost nothing about the next God of War game except that it's coming next year. One thing we do know is that Ragnarok is the mythical battle leading to the death of the Norse gods. With Kratos' history of deicide, it only makes sense that he'll be killing a whole lot of them in the next game. The previous title also hinted at a showdown with Thor, the god of thunder (no, not the Marvel guy), which should be pretty epic.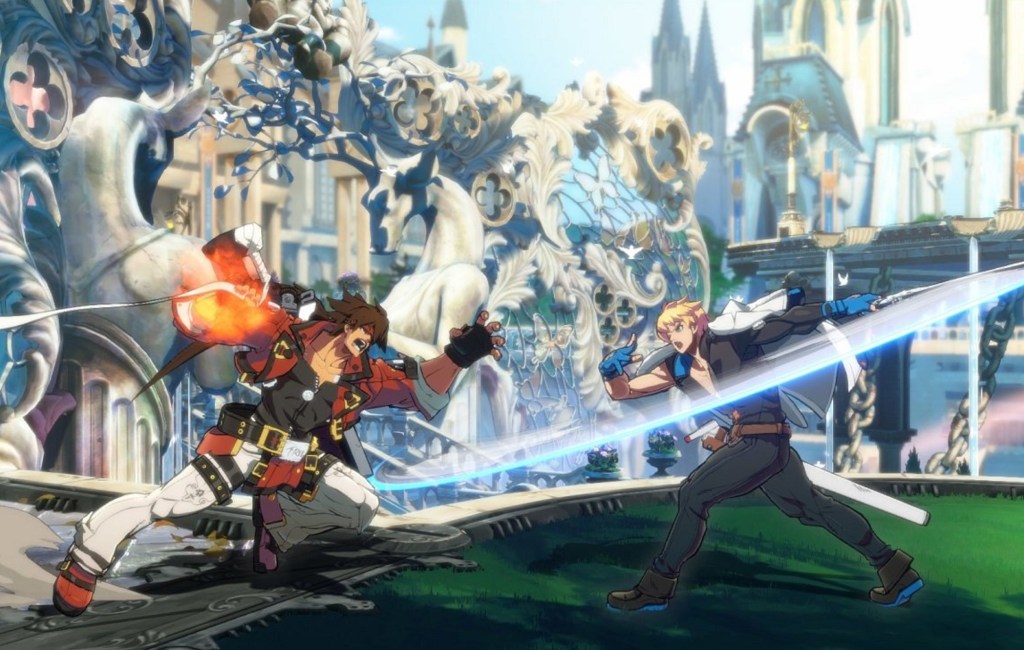 Guilty Gear Strive
June 11 | Arc System Works | PS5, PS4, PC
The latest in the long-running Guilty Gear franchise should be out early in 2021 with some interesting new fighters as well as exciting returning characters. There will be a dedicated dash button and a new feature will let opponents who are knocked into walls cling to them. If you can land enough attacks, you will break through the wall and initiate a stage transition.
Arc has promised "a completely new Guilty Gear" with Strive. We're not sure about that, but the trailers showcasing the franchise's trademark mix of 2D and 3D graphics look better than ever.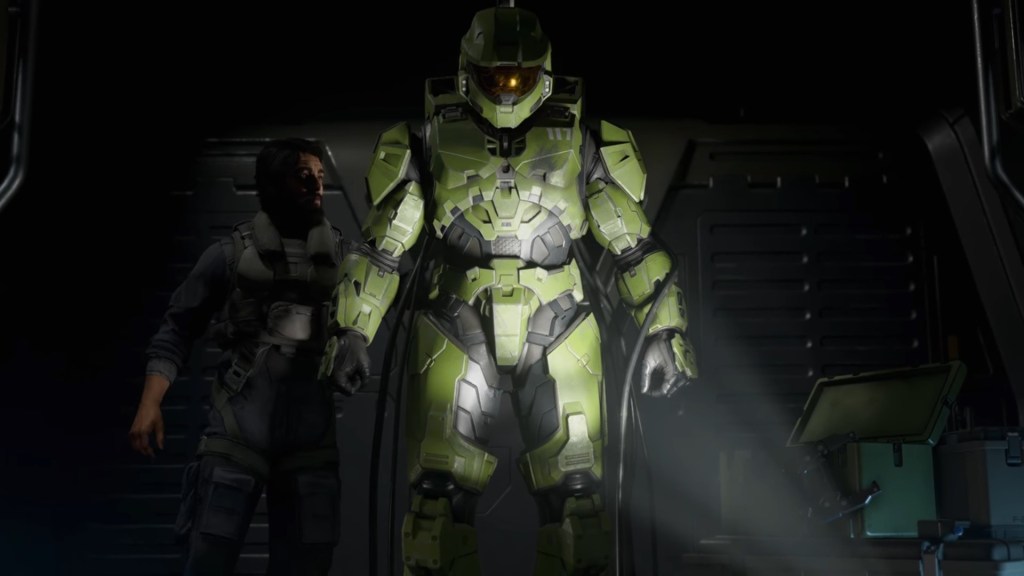 Halo Infinite
Fall | 343 Industries | XSX, XBO, PC
After a disappointing reveal last July, Halo Infinite was bumped from the Series X launch to Fall 2021. The game has been described as both a sequel and a "spiritual reboot" for the series, so it will be interesting to see how far 343 Industries handles Cortana's heel turn after the fan backlash Halo 5: Guardians received.
Many fans weren't happy to hear more microtransactions will be added to Infinite in the form of "coatings" (shaders) that can be purchased to customize Spartans in multiplayer. It doesn't help that players have yet to even see any multiplayer gameplay from Infinite.
Hopefully, the delay will give 343 the time it needs to put out a game that lives up to the series' reputation.
Hitman III
January 20 | IO Interactive | XSX, PS5, PS4, XBO, PC, Switch, Stadia
IO's rebooted Hitman games are among the most underrated titles of the last few years, streamlining the series' once finnicky systems and placing Agent 47 in huge sandbox levels with more ways than ever to eliminate his targets. If you own the previous two games, you can import maps and progress to take advantage of Hitman III's improvements on any platform, but only the PS4 version will support the PSVR headset for the ultimate Hitman experience.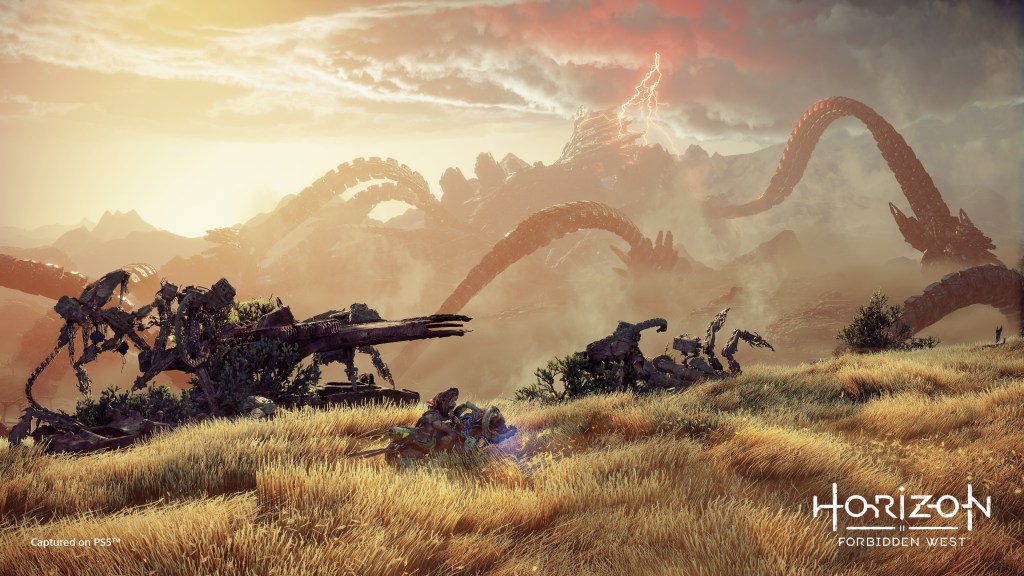 Horizon Forbidden West 
TBA | Guerilla Games | PS5, PS4
Thanks to its unique post-post-apocalyptic setting and fluid gameplay, Horizon Zero Dawn was one of the best open world games of the previous generation. The sequel looks to out do the original with even more varied environments like deserts, beaches, and the ruins of San Francisco. And there will of course be more mechanized prehistoric beasts than ever before.
While Forbidden West is coming to the PS4 as well, the PS5's DualSense controller should provide the definitive experience thanks to its haptic feedback. You should finally be able to feel what it's like for Aloy to pull back on her iconic bow.
The Legend of Zelda: Skyward Sword HD
July 16 | Nintendo | Switch
The Legend of Zelda series turned 35 this year and Nintendo is celebrating the milestone with an HD remaster of one of the most underrated installments in the long-running franchise. Skyward Sword takes things back all the way to the very beginning of the Zelda timeline, telling the story of how the mythical Master Sword was created. Along the way, players are in for a fun adventure including some interesting experiments with motion control.
While it'll likely never be as beloved as the games before it or Breath of the Wild, this Wii installment is still worth experiencing, especially if you missed it back in 2011.
Lego Star Wars: The Skywalker Saga
TBA | Traveller's Tales | XSX, PS5, PS4, XBO, PC, Switch
There have been plenty of Lego Star Wars games, including one that already adapted the "complete" saga, but this will be the first to feature the entire Sequel Trilogy. Even if you've played through those other games, The Skywalker Saga will feature never-before-seen levels and gameplay.
Traveller's Tales promises an absolutely massive game, too. Each of the nine films features five levels, and the movies can be played through in any order. Nearly 500 playable characters are expected to be included in the final game. We'd love it if Mando and Grogu make the final cut, too.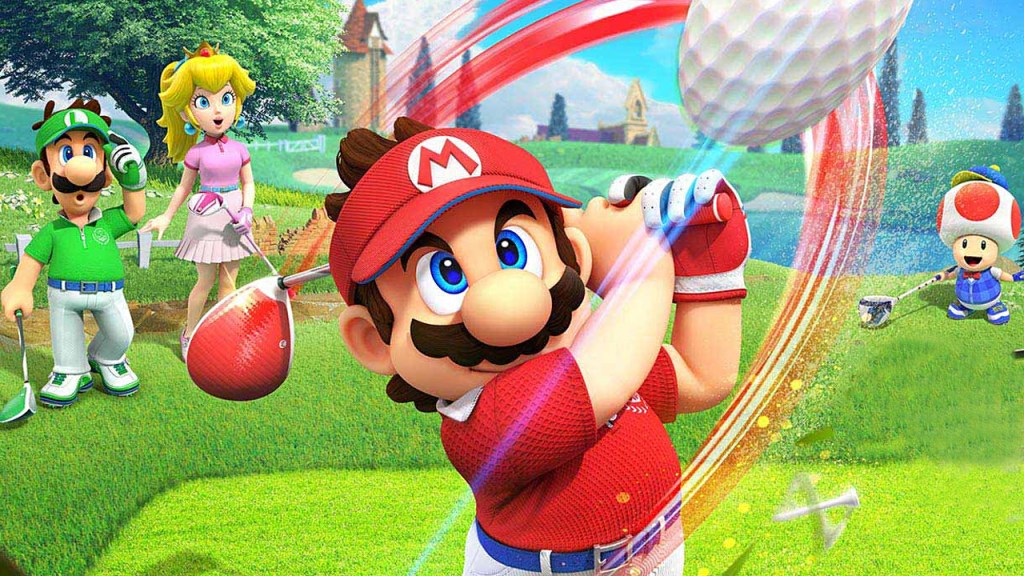 Mario Golf: Super Rush
June 25 | Nintendo | Switch
It's been a while since Nintendo dropped a new Mario Golf game, but it's finally happening on the Switch. While Super Rush offers up much of the same Mario Golf action you know and love, it does have an interesting new mode called Speed Golf, which pits competitors against each other as they race down the course in real time to see who scores first. It should add a bit of pep to the chill vibes of the series.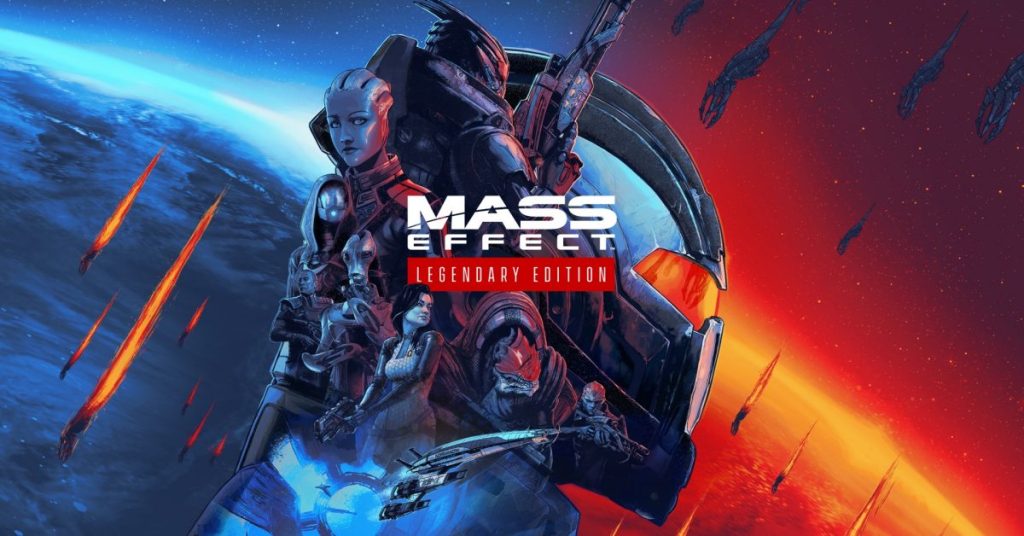 Mass Effect: Legendary Edition 
May 14 | BioWare | XSX, PS5, PS4, XBO, PC
Nearly a decade since its conclusion, the Mass Effect trilogy remains a favorite among many gamers. BioWare hasn't commented too much about what to expect from this remaster, but we know the visuals will be upgraded to 4K, and all of the excellent post-launch DLC will be included. The developer has also promised other upgrades to bring the titles up to modern standards, so maybe we'll see some changes to the first game's finicky combat. And if Bioware is feeling particularly ambitious, we might even get a few hints as to what they have planned for the upcoming sequel.
The Medium
January 28 | Bloober Team | XSX, PC
Originally announced way back in 2012 for the Xbox 360, PS3, and Wii U, The Medium was shelved for years due to technological constraints before finally resurfacing in 2020. Gameplay focuses on a medium who can instantaneously travel between the real world and the spirit realm to solve puzzles, something that just wasn't possible until the current crop of consoles adopted solid state drives.
Bloober Team has quietly built a reputation for itself with excellent single-player horror games like Observer and Layers of Fear, and The Medium is their most ambitious game yet.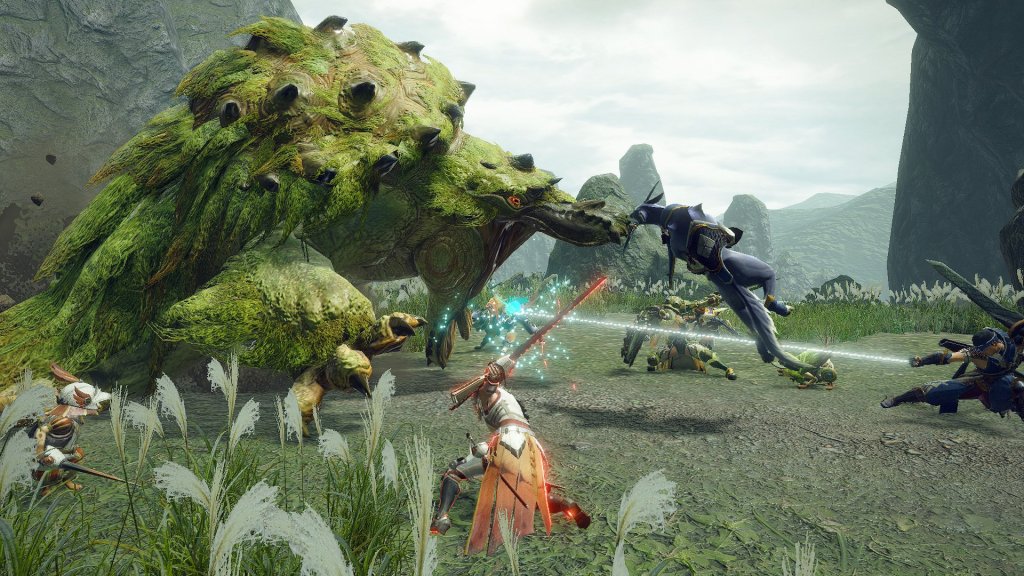 Monster Hunter Rise
March 26 | Capcom | Switch
The excellent Monster Hunter: World helped the series find a large audience in the West, although the game's more demanding performance requirements kept it off the Switch. Fortunately, Rise is built specifically for Nintendo's portable-console hybrid. And rather than a watered down port of World, Capcom this is a full-featured sequel with a new, more vertical map and all 14 weapon types from Monster Hunter: World and Monster Hunter Generations. If you've been waiting to jump on the Monster Hunter craze on the Switch, now is the time!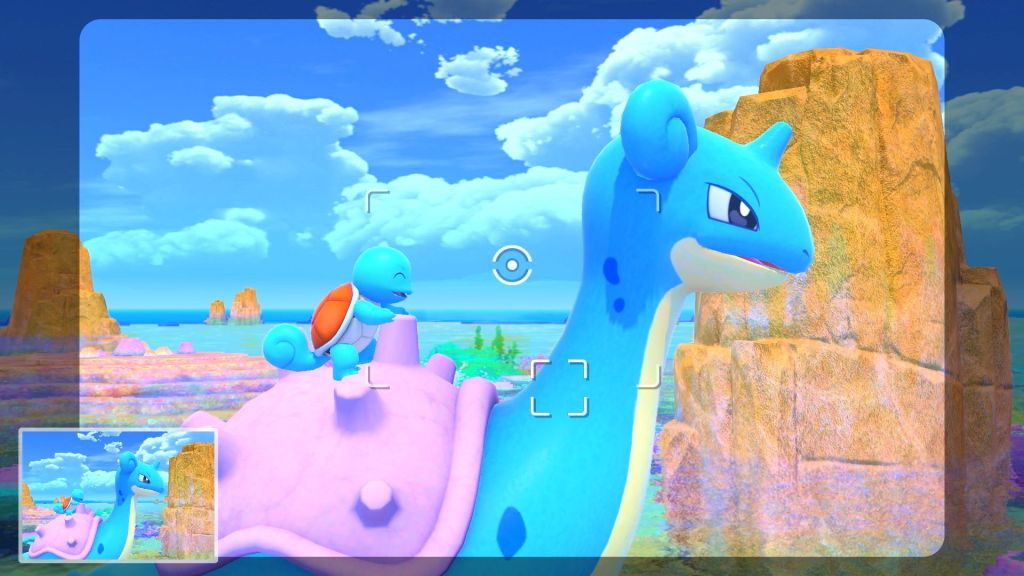 New Pokemon Snap
April 30 | Nintendo | Switch
Nintendo is unleashing peak late '90s nostalgia with this revival of the Pokemon Snap series for the Switch. Wrapped in a modern package, New Pokemon Snap is more of the on-rails photography game you loved when you were a kid. The game features over 200 Pokemon to capture with your trusty camera, which you can upload online to share with other players. And true to the Instagram era, you can now touch up your pictures, adding blur and filters, adjusting the zoom, and more. This is a must-buy for Nintendo fans.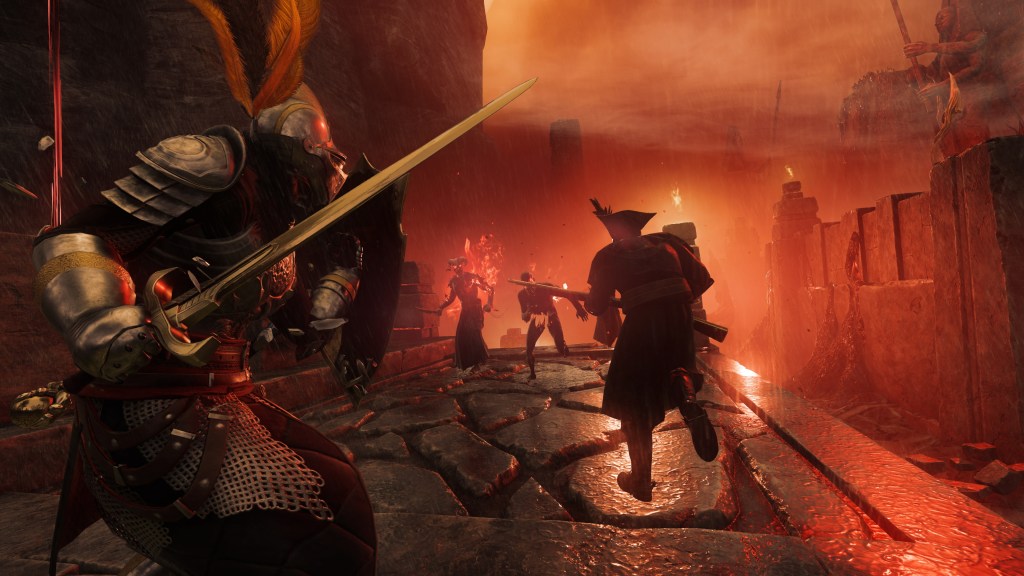 New World
August 31 | Amazon Games | PC
Amazon has had its sights set on the gaming world for quite some time, quietly pumping money into a number of projects, and New World could be its breakthrough hit. In this MMORPG set on an unnamed land in the Atlantic Ocean in the 1600s, you'll wield bows, hammers, hatchets, magical staffs, musket rifles, spears, and swords against a variety of fantastical creatures. There will also be plenty of opportunities to gather resources, craft and build settlements. Best of all, there's no monthly fee to play.
Launching a new IP is always difficult, and MMOs are a particularly difficult genre to break into, but if any company has the resources to succeed, it's Amazon.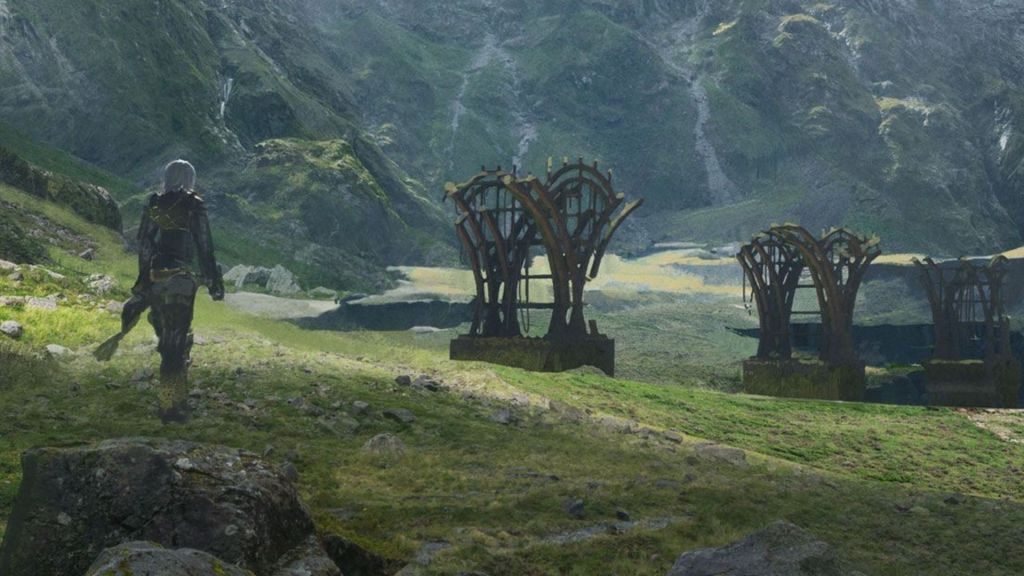 Nier Replicant ver.1.22474487139…
April 23 | Square Enix | PS4, XBO, PC
Before Nier: Automata was hailed as one of the best games of the last generation, there was simply Nier, a quirky, slightly janky action RPG that nevertheless found a devoted fanbase on the PS3 and Xbox 360. Square Enix has been cagey on exactly what improvements we'll see in Replicant, an updated version of the original, saying only that it's somewhere between a remaster and a full remake. 
The screenshots we've seen so far look absolutely gorgeous, and the combat system will also be updated to more closely resemble Automata's gameplay. Considering that Nier's graphics and combat were criticized at the time, Replicant could end up being the definitive version of the experience.
Ninja Gaiden: Master Collection
June 10 | Team Ninja | XBO, PS4, Switch, PC
Before there was Dark Souls, masochists flocked to the Ninja Gaiden series, which basically wrote the book on punishing action games. If you've been missing this franchise of late, Koei Tecmo is re-releasing three of the 3D installments in a sleek new collection for modern platforms. Included in the box are Ninja Gaiden Sigma, Ninja Gaiden Sigma 2, and Ninja Gaiden 3: Razor's Edge, plus most of the downloadable content released for these games.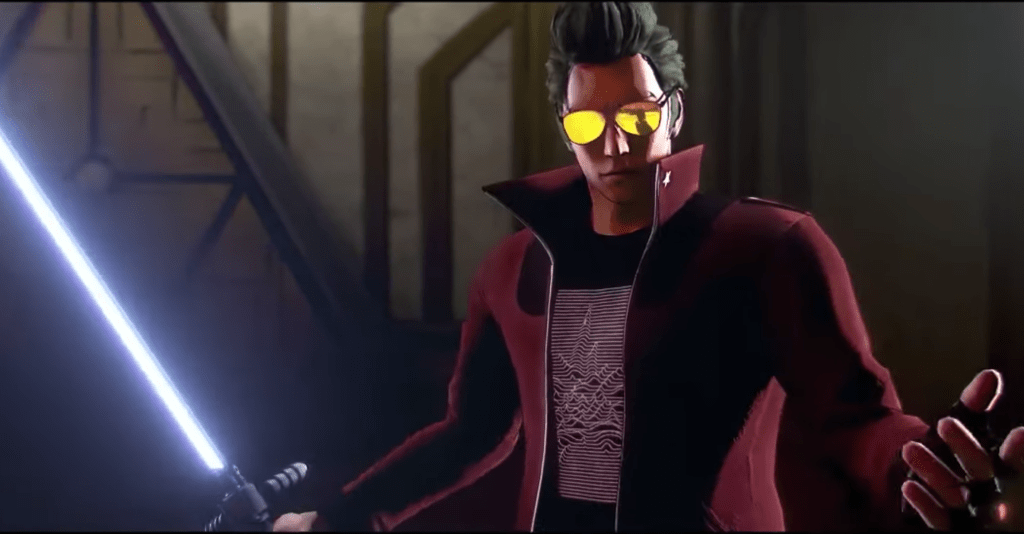 No More Heroes III
August 27 | Grasshopper Manufacture | Switch
Another game that was bumped into 2021 at the last minute, we actually haven't seen that much from this one, even though it should be out soon. Screenshots show Travis Touchdown wielding his trademark beam katana and performing pro wrestling moves on enemies. And everything looks much better on the Switch than the first two games originally released on the Wii.
As we've all come to expect from Suda51 and Grasshopper Manufacture by now, the story sounds absolutely bonkers, involving a weird parody of E.T. the Extra-Terrestrial and aliens posing as superheroes who Travis must now defeat to save the world. It doesn't make a ton of sense, but No More Heroes fans wouldn't have it any other way.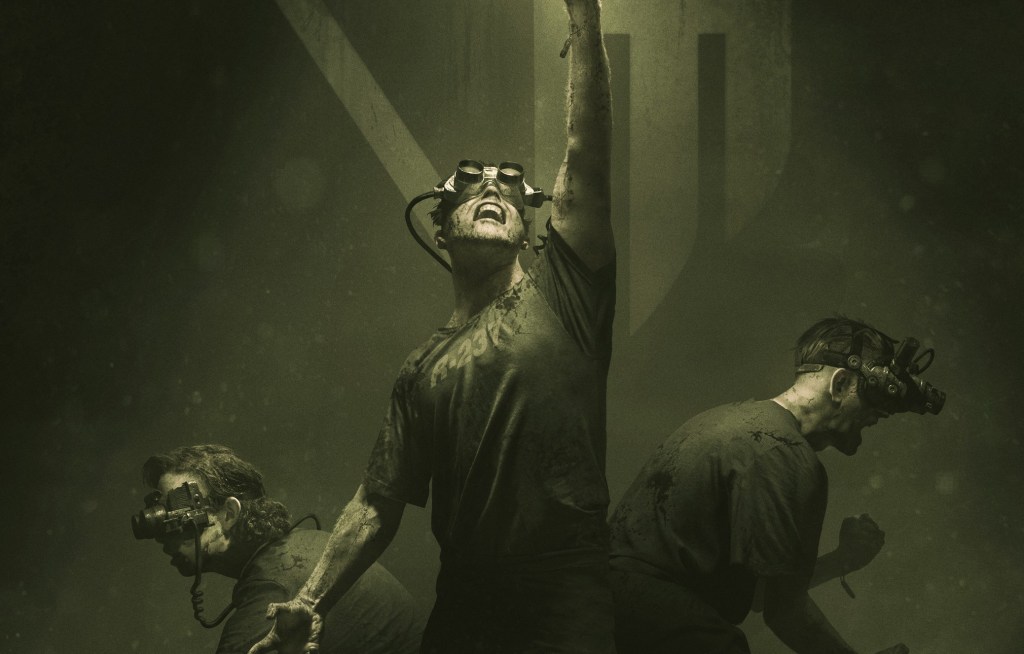 The Outlast Trials
TBA | Red Barrels | PC
While The Outlast Trials will be the third game in the Outlast series, it won't follow the plot of the previous games and instead will focus on the subjects of some sort of Cold War experiment. Those earlier games didn't feature any combat, instead forcing you to evade enemies to survive, and it's a safe bet that The Outlast Trials will follow a similar gameplay structure. It'll also feature four-player co-op, a first for the horror series. Knowing Red Barrels, you should expect something really scary.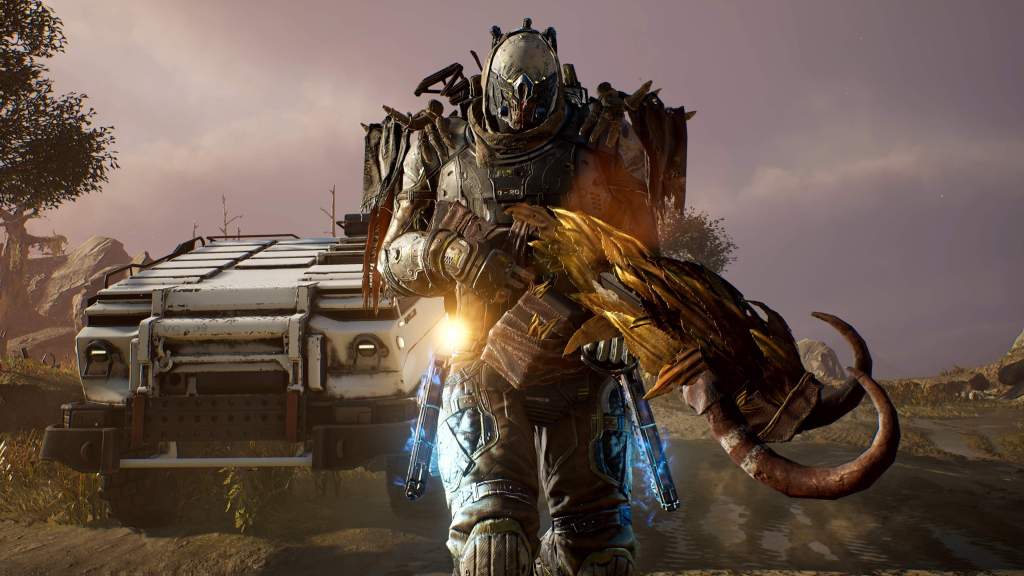 Outriders
April 1 | People Can Fly | XSX, PS5, PS4, XBO, PC
Outriders combines the shooter and RPG genres in some unique and engaging ways. At the start of the game, you'll pick from one of four classes: the time manipulating Trickster, fire-controlling Pyromancer, the seismic-powered Devastator, or the Technomancer, each of whom has a full-featured skill tree. Some have compared the title to live service games like Destiny and The Division, but Outriders also has a style of its own, presenting itself as a grittier alternative to those games.
Persona 5 Strikers
February 23 | Omega Force and P-Studio | PS4, PC, Switch
It's a tradition at this point for Atlus to spin-off a Persona game into as many other titles as possible. We've already seen rhythm and dungeon crawler spin-offs of Persona 5 (and even a Super Smash Bros. cameo from Joker), but this is The Phantom Thieves' first foray into the hack and slash genre. Gameplay is a mix of the usual Dynasty Warriors combo attacks, but there are also turn-based persona battles as well. And of course, expect plenty of Persona 5's usual style and flare.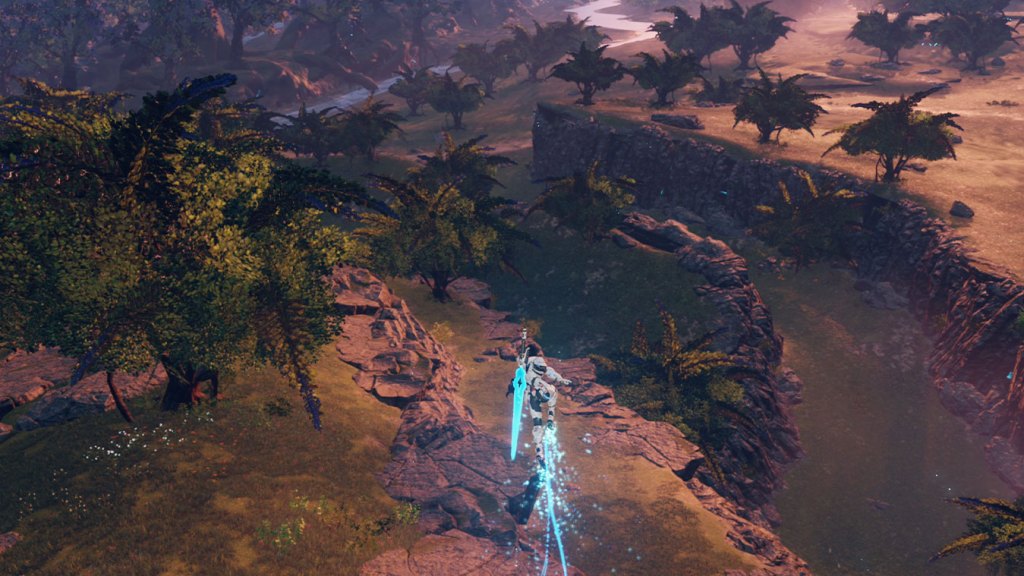 Phantasy Star Online 2: New Genesis
TBA | Sega | XSX, XBO, PC
Wait, didn't Phantasy Star Online 2 just come out? Well yes, but only in the West. Japan has been playing the game since 2012, which is why the MMORPG might feel a little dated. New Genesis is a half update-half sequel with updated combat, and for the first time in the series, open world areas. It's more like the Final Fantasy XIV: A Realm Reborn update instead of a whole new game. The best part is that you'll be able to transfer over your character from PSO 2 to New Genesis, and like its predecessor, it will be completely free-to-play.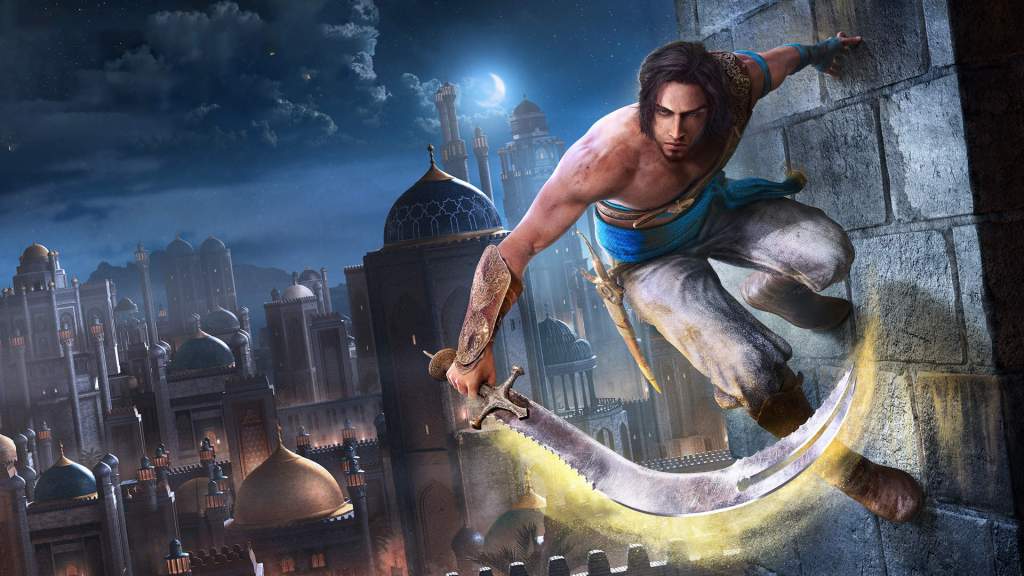 Prince of Persia: The Sands of Time Remake
TBA | Ubisoft | PS4, XBO, PC
The Sands of Time was arguably the best game of the PS2 era, which is why a remake is long overdue. Fan reception regarding the new art style has been mixed, though it certainly does look better than the original 2003 release. But how this remake plays remains to be seen.
While lauded for its tight platforming and time-bending mechanics, The Sands of Time always suffered from lackluster combat. Let's hope Ubisoft has ironed out all of the kinks with this remake, though.
Originally planned for a January release, Ubisoft recently pushed the game back to March 18, so we'll have to wait just a little bit longer for the return of the Prince.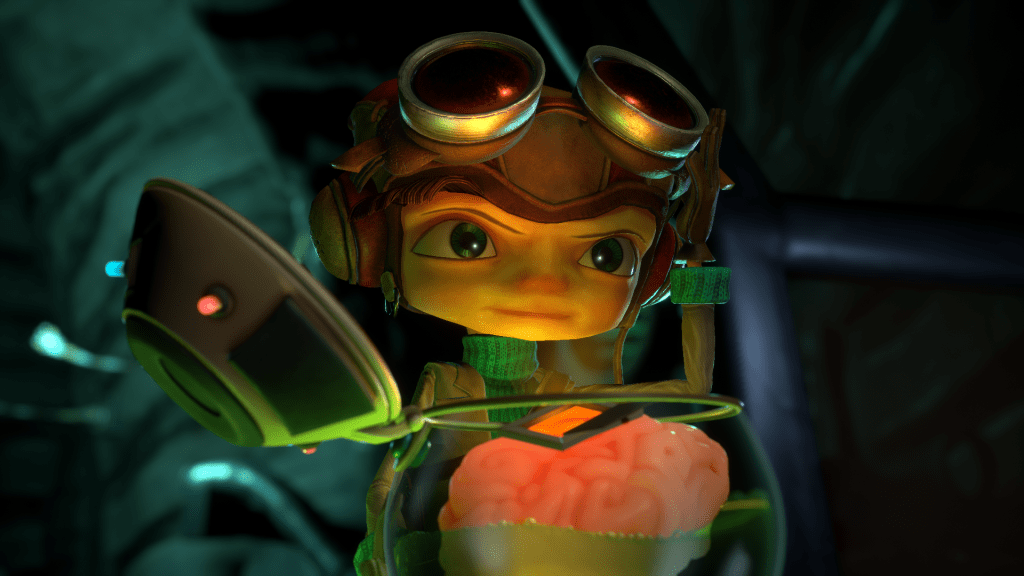 Psychonauts 2 
TBA | Double Fine | XSX, PS5, PS4, XBO, PC
Fans have been waiting for a Psychonauts sequel for 15 years now. Fortunately, it looks like Double Fine's follow up will finally see the light of day in 2021. The first game was praised for its varied levels and puzzles, and Psychonauts 2 will again see Raz delving into the psyches of other characters, with hilarious and frightening results. Raz won't be completely alone for this journey as Double Fine has announced that he will be joined by a new glowing companion voiced by Jack Black.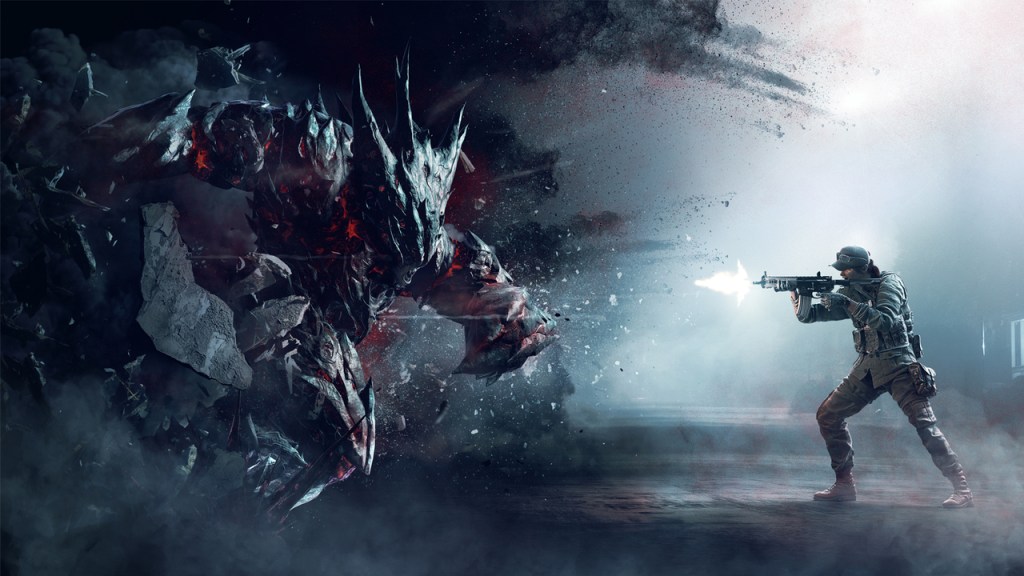 Rainbow Six Quarantine 
TBA | Ubisoft | XSX, PS5, PS4, XBO, PC
Rainbow Six Siege is still one of the most popular multiplayer games on the market years after its release, which is why Ubisoft isn't looking to get in the way of its own success with Quarantine. While Siege focuses on PvP combat, Quarantine takes its inspiration from that game's popular limited time Outbreak mode. In this spin-off, teams of three work together to eliminate an alien threat controlled by the AI in dynamic missions. The game won't be completely independent from Siege though, with at least some of its roster of operators also being playable in Quarantine.
Ratchet & Clank: Rift Apart
June 11 | Insomniac games | PS5
There hasn't been a bad Ratchet & Clank game yet, and Rift Apart seems poisted to continue that trend. The basic gameplay will be similar to the excellent 2016 reboot, but Insomniac is taking advantage of the power of the PS5's SSD to introduce instant travel between completely different worlds. From what we've seen in gameplay trailer so far, the mechanic is very impressive in action. Equally stunning are the game's visuals, which will support real-time raytracing and full 4K resolution.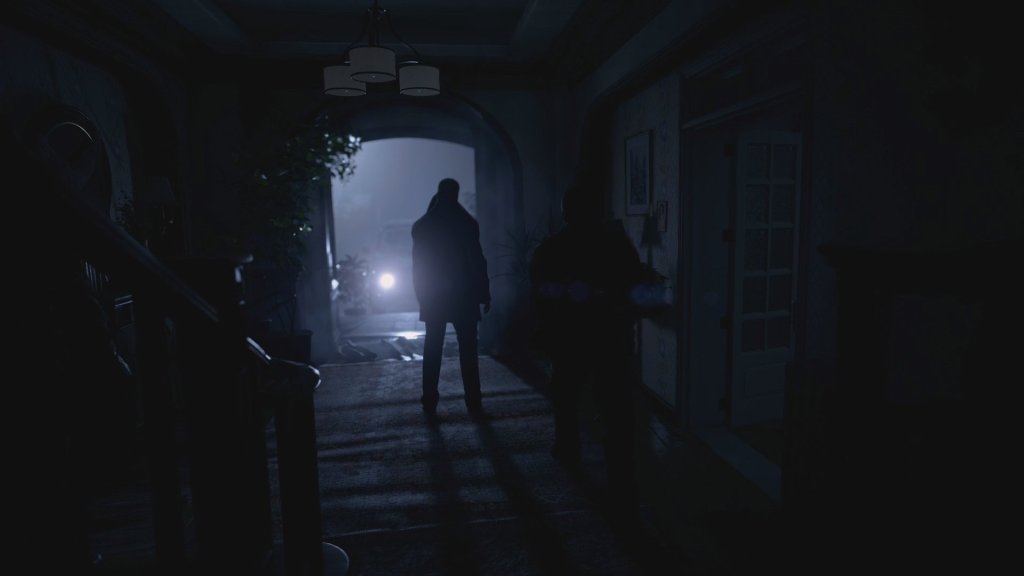 Resident Evil Village 
May 7 | Capcom | XSX, PS5, PC
Resident Evil Village is a direct sequel to Resident Evil 7: Biohazard, but don't call it Resident Evil 8, as Capcom is emphatic that the focus will be on the mysterious occurrences in a European village and not the larger Resi universe. From the one trailer we've seen, we know that Ethan Winters will be returning from the previous game, and this time around he'll be joined by series regular Chris Redfield. 
Gameplay will again be in first-person, so you should notice quite a few similarities with Resi 7, but with improved graphics and much shorter load times since this will be one of the first major next-gen releases that won't have a PS4 or Xbox One version.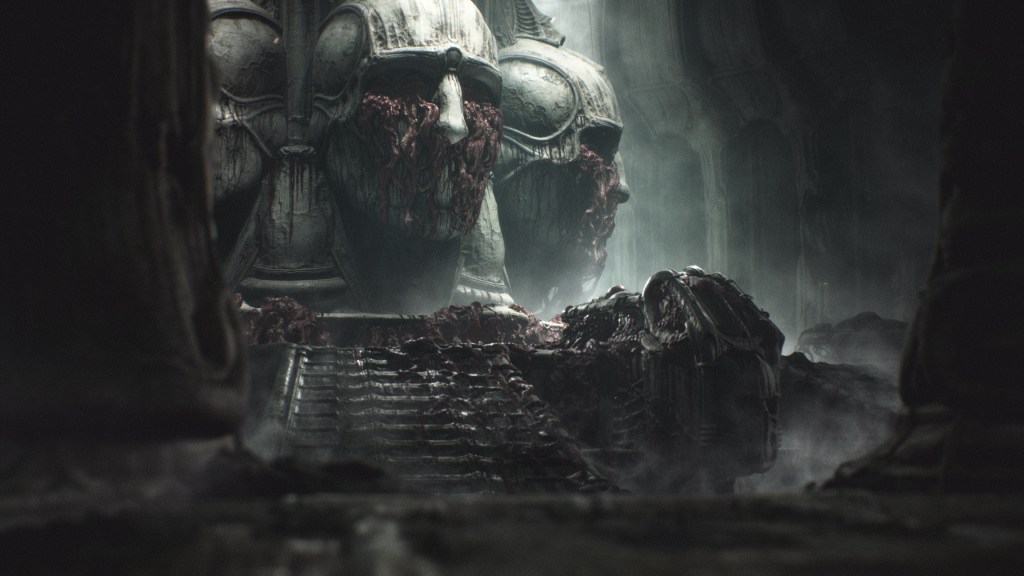 Scorn
TBA | Ebb Software | XSX, PC
Scorn looks like an absolute nightmare, but in the best possible way. It is, after all, directly inspired by the art of H.R. Giger of Alien fame and Polish painter Zdzisław Beksiński. In Scorn, you play as a skinless humanoid searching for answers in a horrific techno-organic open world. At the very least, it promises to be the most disturbing title of the year.
Shin Megami Tensei V
2021 | Atlus | Switch
While the Persona spin-off series gets most of the attention nowadays, the original Shin Megami Tensei franchise is still going strong, and the latest title in the long-running series should be out worldwide next year.
This is the first Shin Megami Tensei developed using the Unreal Engine 4, so it should look fantastic, but expect similar gameplay to previous titles, including turn-based combat and lots of negotiating with demons to try to get them to join your party.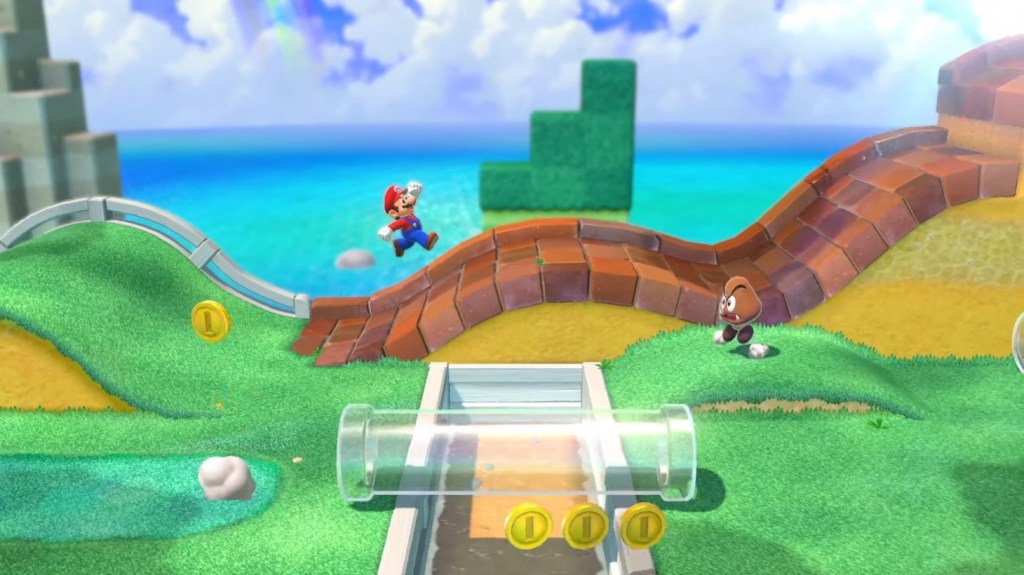 Super Mario 3D World + Bowser's Fury on Switch
February 12 | Nintendo | Switch
When it was released in 2013, Super Mario 3D World was easily one of the best Mario games in years, effortlessly combining the 3D movement of newer games in the series with the level design and multiple characters of the original NES games. You could play as Mario, Luigi, Princess Peach, Toad, or Rosalina, and they could each don catsuits that opened up all sorts of new platforming opportunities. But maybe 10 people played it because no one bought the Wii U.
Fortunately, the game received the re-release it deserved this year. Plus you get a whole new campaign called Bowser's Fury, an interesting twist on the usual Mario level structure that's worth a playthrough.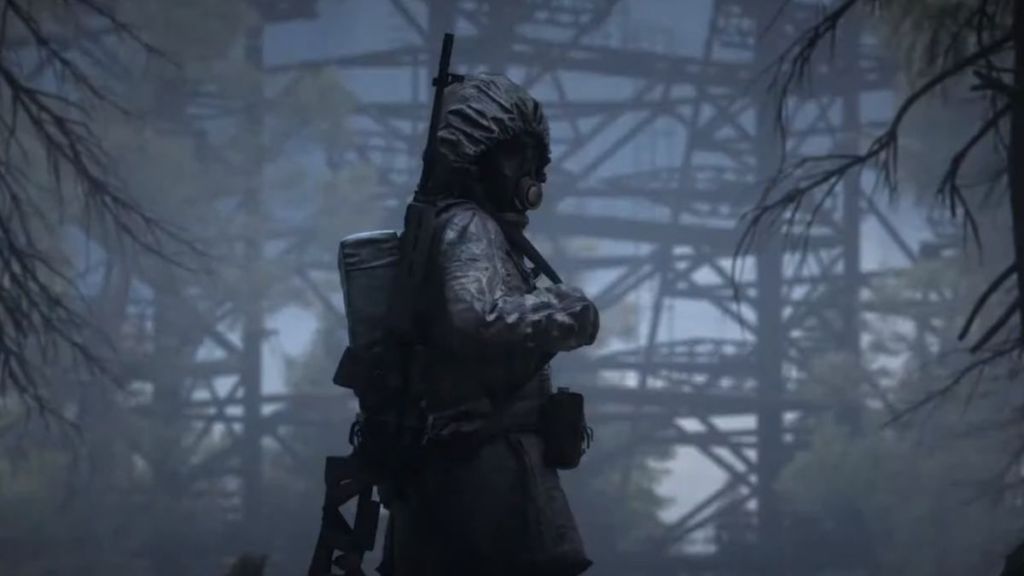 S.T.A.L.K.E.R. 2
TBA | GSC Game World | XSX, PC
The original S.T.A.L.K.E.R. games were praised for their horrifying atmosphere, survival horror gameplay, and unique setting in the radioactive Chernobyl zone. Even now, almost 14 years after its release, Shadow of Chernobyl holds up pretty well, even if the graphics are dated.
At this point, we know more about S.T.A.L.K.E.R. 2's troubled development than the game itself. The title was first announced in 2010, cancelled in 2012, and then revived in 2018. The trailer released in 2020 looks promising though, and Microsoft has announced that the game will be available via Game Pass on release day.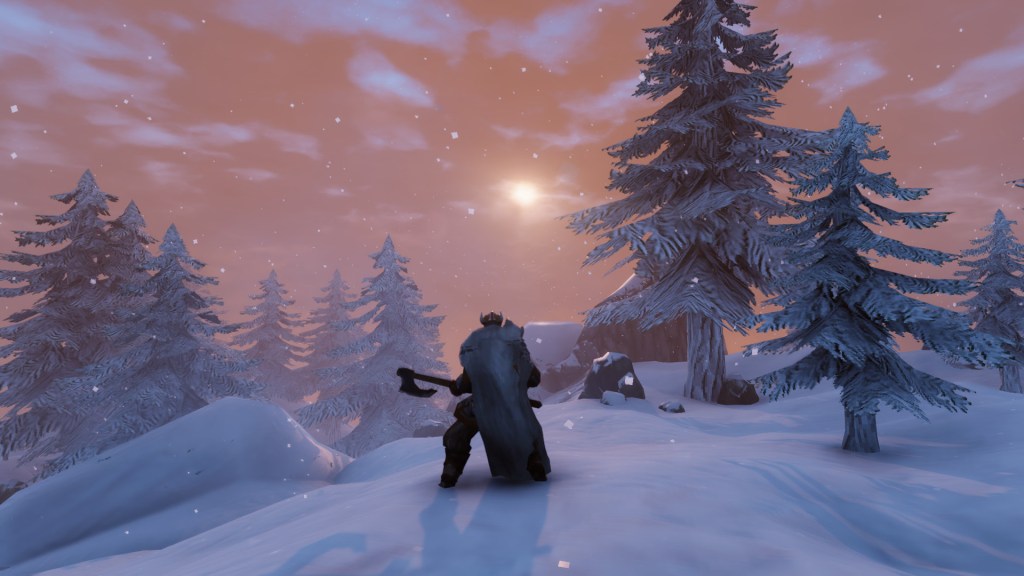 Valheim
February 2 | Iron Gate AB
Valheim came out of nowhere to become one of the big success stories of 2021, selling more than a million copies less than three weeks after its early access release. If you aren't caught up on the latest Steam phenomenon, think of it as Minecraft mixed with Assassin's Creed Valhalla. You and up to nine other friends are dropped off in the middle of a Viking afterlife to survive, craft, and battle mythical creatures.
Iron Gate AB has been vague about what exactly to expect from future updates, but the studio has teased future customization options for homes and ships, and eventually even a new biome to explore.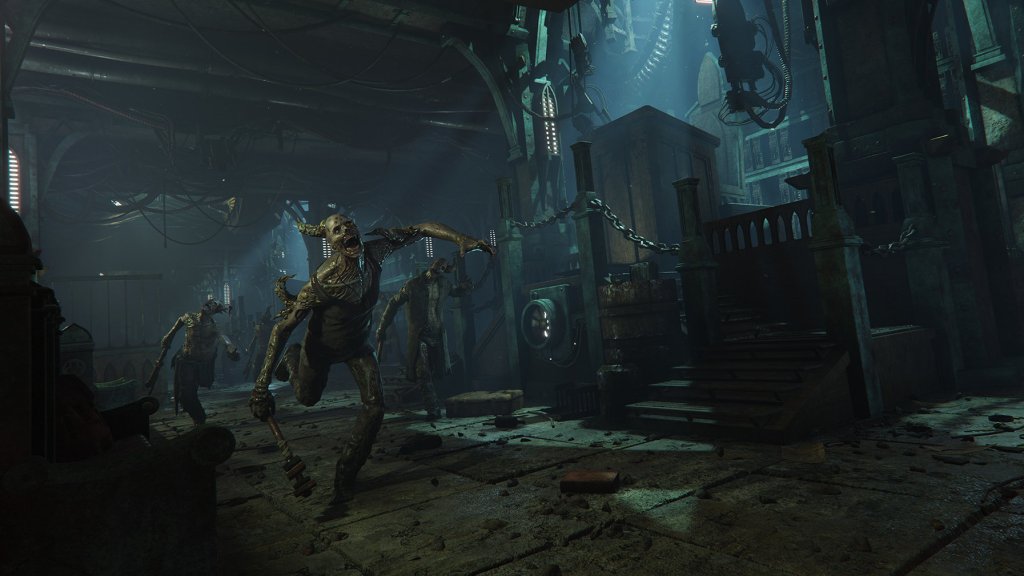 Warhammer 40,000: Darktide 
TBA | Fatshark | XSX, PC
Fatshark's previous Warhammer Vermintide games were among the best co-op titles of the last generation, featuring heart-pumping four-player multiplayer action against hordes of rat men. The latest installment, Darktide, has a lot in common with previous Vermintide games, except that the setting has moved to the sci-fi-heavy Warhammer 40,000 universe. Players will control members of the Inquisition, who are sent on a mission to exterminate a heretical cult known as The Admonition. The game will feature the same visceral melee combat as its predecessors, but this time all that killing is done for the glory of the God Emperor.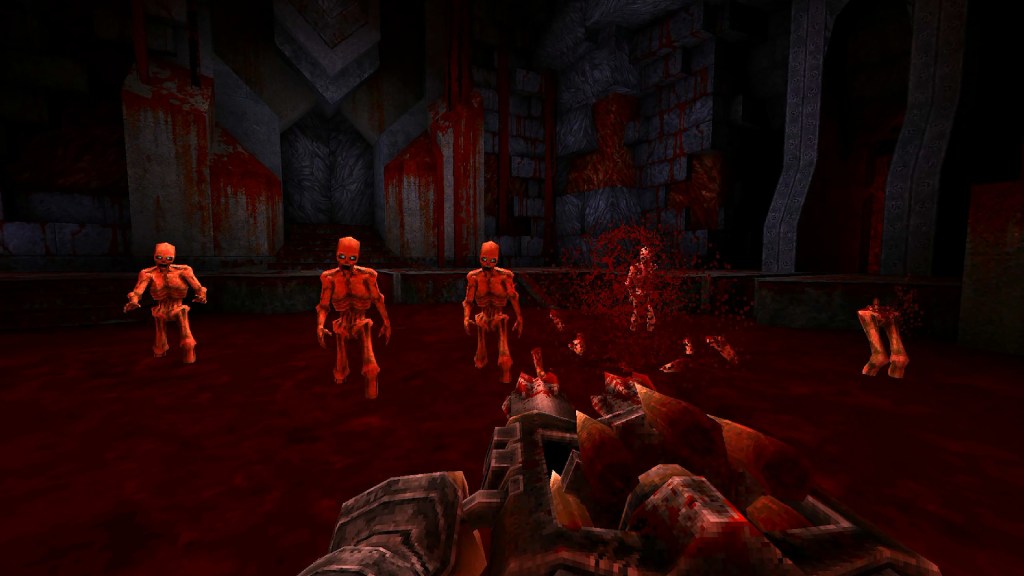 Wrath: Aeon of Ruin
TBA | KillPixel
First-person shooters have come a long way in the last couple of decades, but some times you just want to run and gun in a dark fantasy setting as quickly as possible. And remarkably few modern games provide that experience. Enter Wrath: Aeon of Ruin, a spiritual successor to Quake, Doom, and Hexen, built on the 25-year-old Quake Engine.
Wrath has been in Early Access since November 2019, and what's been released so far is very promising, looking and sounding like a lost PC shooter from the late '90s. The full game should be out later this year.