Some fans thought this day would never come but it's finally happening: Ewan McGregor is returning to the role of Jedi Master Obi-Wan Kenobi in a Disney+ live-action series set 10 years after Revenge of the Sith. That means we'll meet an older Obi-Wan in exile on Tatooine but not quite the same age as Sir Alec Guinness in A New Hope. The fact that the show takes place during a largely unexplored period in the Jedi's life should provide some exciting narrative opportunities for director Deborah Chow and writer Joby Harold.
Interestingly enough, McGregor won't be the only returning Prequel Trilogy star on the series. Hayden Christensen will also appear in Obi-Wan Kenobi, presumably as Darth Vader, although there's always the possibility he'll appear in a flashback or in a dream sequence instead. But even Christensen's return isn't quite as notable as Joel Edgerton and Bonnie Piesse reprising their roles as Uncle Owen and Aunt Beru, especially since it sets up an appearance for another MAJOR character.
Stream your Star Wars favorites right here!
Edgerton and Piesse joining the cast that also includes Moses Ingram, Kumail Nanjiani, Indira Varma, Rupert Friend, O'Shea Jackson Jr., Sung Kang, Simone Kessell, and Benny Safdie doesn't just mean we'll get to see what these iconic characters were up to between the Prequels and the first Star Wars film (probably farming), their return also suggests that we'll get to meet a 10-year-old Luke Skywalker. In fact, it'd be shocking if the future Jedi Master didn't appear in some shape or form on the show.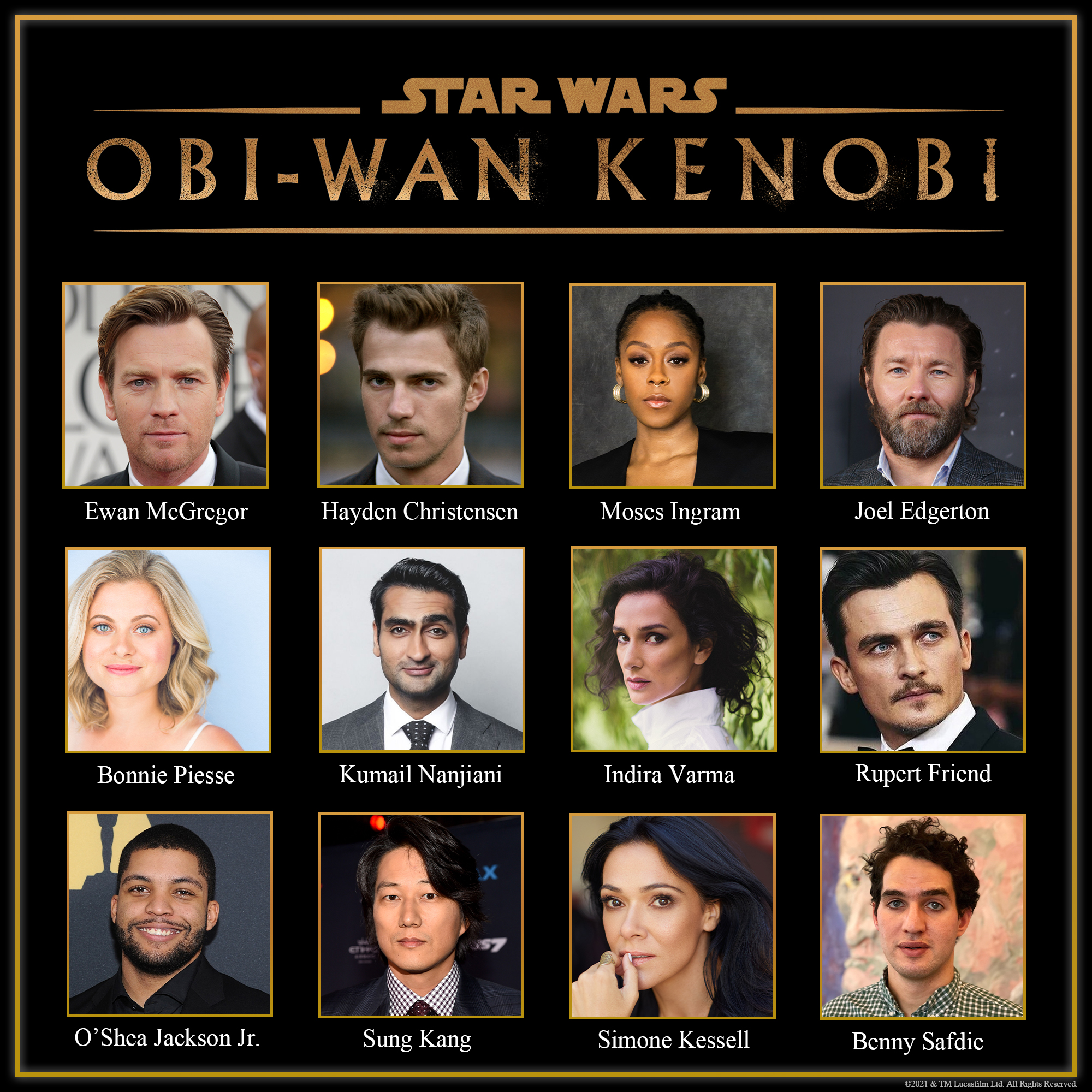 There's precedence. Disney has flirted with stories featuring a much younger Luke in the past, and these tales have usually tied into Obi-Wan's own adventures. Marvel's "From the Journals of Ben Kenobi" stories explore different points in Obi-Wan's exile and all the ways he helped protect Luke from the dangers of the lawless desert planet along the way. Operating in the shadows, Obi-Wan not only saves little pre-teen Luke from Jabba's thugs at one point but also secretly helps him find the parts the boy needs to repair his wrecked T-16.
A live-action episode featuring Obi-Wan and Luke could pretty much function the same way. Luke, (or the Lars family as a whole) finds himself in trouble and Obi-Wan steps in without revealing himself or at least who he truly is. It's established in A New Hope that Luke already knew of Ben Kenobi, an old hermit living out in the desert. The Obi-Wan Kenobi series could be the right moment to reveal how Luke first learned of Ben or came into contact with him.
Ultimately, this is all speculation, of course, but Disney has rarely turned down the opportunity to revive classic Star Wars characters for its live-action offerings. The Mandalorian season 2 alone reintroduced Boba Fett, teased the return of Grand Admiral Thrawn, brought back the Dark Troopers from the old Expanded Universe, and ended with a Bib Fortuna cameo. Oh, an older Luke Skywalker cameo'd in the finale, too. In fact, the massive buzz generated by the show's one Luke scene almost guarantees we'll at least see something similar on Obi-Wan Kenobi, even if it's just the silhouette of a little boy standing in the light of Tatooine's twin suns.
Obi-Wan Kenobi is set to premiere on Disney+ in 2022. You can check out the complete schedule of upcoming Star Wars movies and TV shows here.