In the film and television industry, the idea of an "unknown" is extremely relative. Just because an actor isn't one of the Hollywood Chrises doesn't mean a media-literate viewer hasn't seen them before. That being said, there is a difference between Chris Evans and an actor from a Doctor Who guest spot, and Netflix's latest series—Shadow and Bone, an adaptation of Leigh Bardugo's Grishaverse books—is mostly banking on the latter. While Ben Barnes, who you will probably recognize as Logan from Westworld or Prince Caspian from The Chronicles of Narnia series, will be playing the mysterious and enigmatic General Kirigan in Shadow & Bone, most of the young cast have only a few mainstream credits to their names—and, frankly, I think it's really working for the fantasy adaptation.
"This is a story about young people who have been overlooked and who've never had the chance to show people what they can do, who have all this talent and all of this power," Leigh Bardugo told Den of Geek, thematically connecting this cast of young actors getting the opportunity to demonstrate their talent with their characters' own efforts to make their mark on the world. "So it made a lot of sense in terms of the soul of the books for us to have all these incredibly gifted young people that arrived on our doorstep, like a magical gift in the show."
Particularly when bringing a fantasy world to life, casting relative unknowns can be an excellent strategy for creating a sense of otherworldly newness. When you've seen an actor in something before, there is a mental path to be pulled out of the narrative. If you have no prior associations with that actor, it can be a bit easier to believe in the wholeness of this rich fantasy world. That being said, the decision to go with relative unknowns for Shadow and Bone was also a financial one, as actors with fewer or no previous successful screen projects to their name tend to be paid less for their work.
"This is an area where philosophy and practicality merge with me," showrunner Eric Heisserer told Den of Geek. "On the one hand, I tend to be more enamored with actors who step into a role and they aren't branded with the fame of a role that I identify with them elsewhere. I don't see them as so-and-so playing Jesper or Alina or whatever the case may be. And then I discovered that we didn't have a lot of money. So honestly, this was a modest budget. Hopefully you see every kruge on the screen so it feels it's a big show, but … it's trying to make itself as big as possible. With that comes the fact that we got a chance to give some of these performers a break."
Meet the young and talented cast of Shadow & Bone…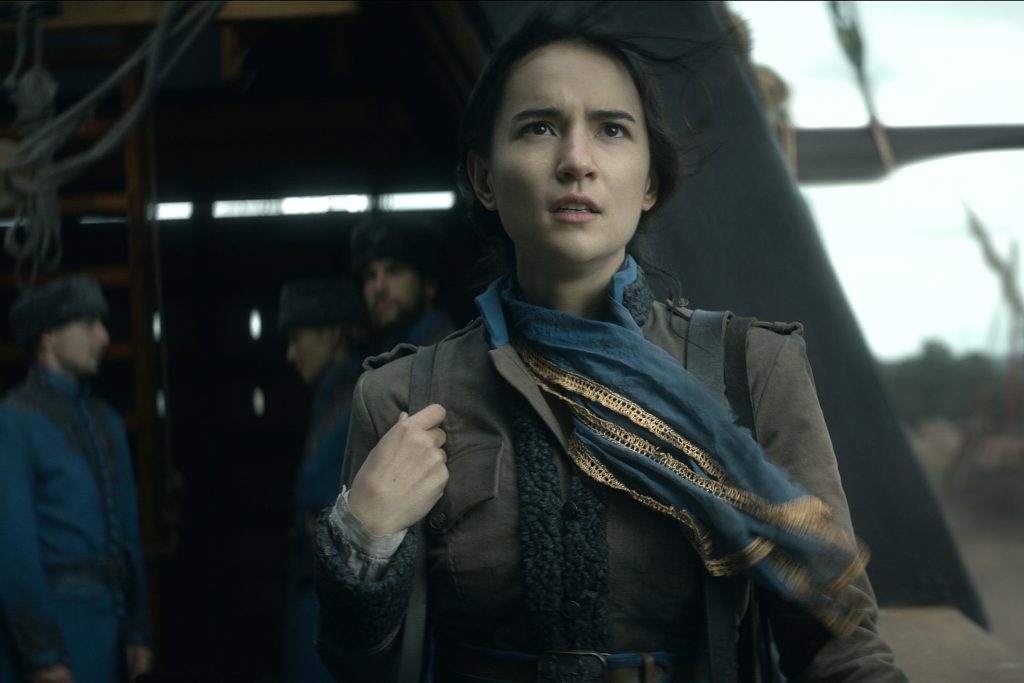 Jessie Mei Li as Alina Starkov
Netflix cast English actress Jessie Mei Li in Shadow and Bone's central role of Alina Starkov, the orphan mapmaker who may hold the power to destroying the Shadow Fold. While you may not know who Li is yet, she's probably about to become a big star. Though the 25-year-old Chinese-British actress only has a few credits under her belt, they're impressive ones. Li made her stage debut in 2019's National Theatre Live production of All About Eve, starring Gillian Anderson and Lily James. Before filming Shadow and Bone, she filmed a supporting role in Edgar Wright's upcoming Last Night in Soho, in which she will play Lara Chung.
Archie Renaux as Mal Oretsev
Archie Renaux plays Mal, aka Alina's oldest friend, in Shadow and Bone. The 23-year-old British actor and model had a brief role in Amazon Prime's Hanna (he played Feliciano in Season 1's "Friend") before appearing as Leo Day in 2019's Gold Digger (alongside Shadow and Bone co-star Ben Barnes). In addition to Shadow and Bone, Renaux has upcoming film roles in Marvel's Morbius and Neil Burger's sci-fi film Voyagers.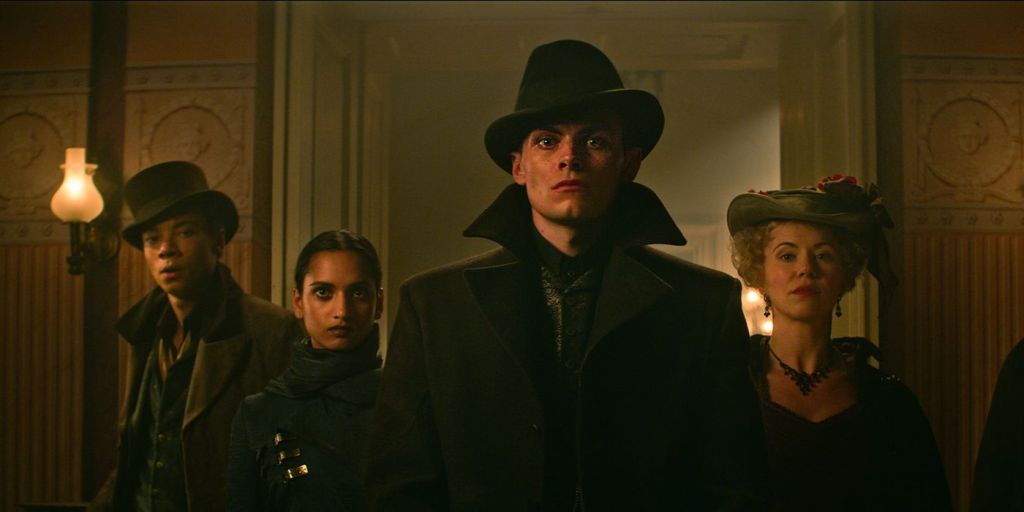 Freddy Carter as Kaz Brekker
Freddy Carter stars as Kaz, one of the main characters from the Six of Crows duology, which is also being adapted as part of the Shadow and Bone Netflix series. Comics fans may recognize Carter from his three-episode turn as Jason Ripper in Pennyworth, but he got far more screen time in his main role in Netflix's family-friendly horse drama series Free Rein, in which he played stable boy with a secret Pin Hawthorne.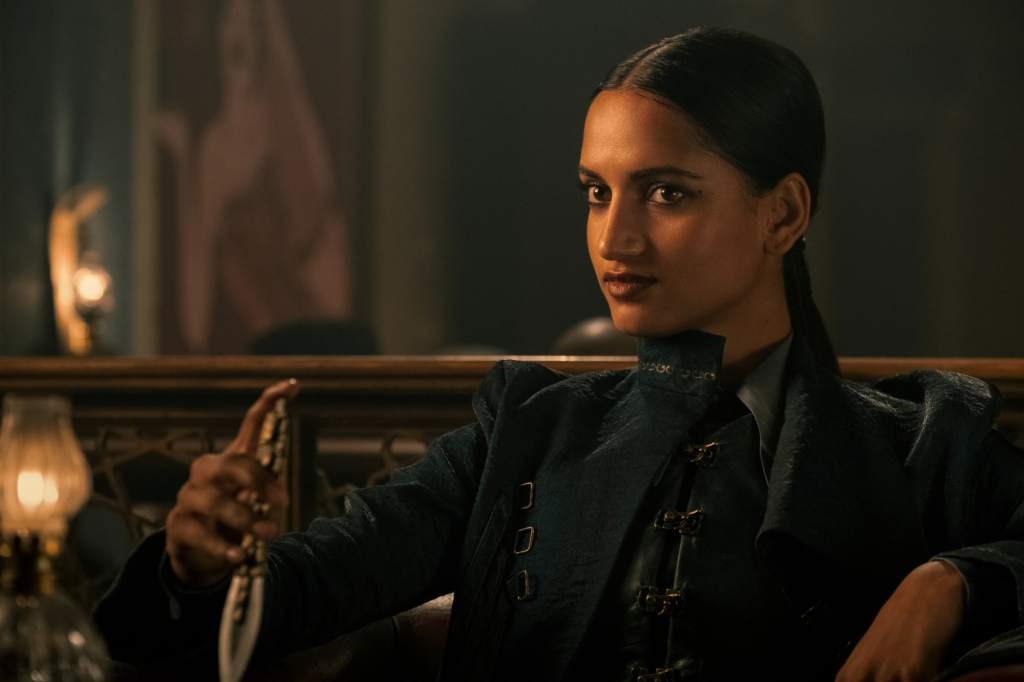 Amita Suman as Inej Ghafa
Inej is played by Amita Suman, a 23-year-old Nepalese-born British actress who you may remember from her turn on Doctor Who. Suman gave a very memorable performance as the young version of Yaz's grandmother Umbreen in Season 11 standout "Demons of the Punjab." Suman has also recurred as Naya in Season 2 of The CW's The Outpost.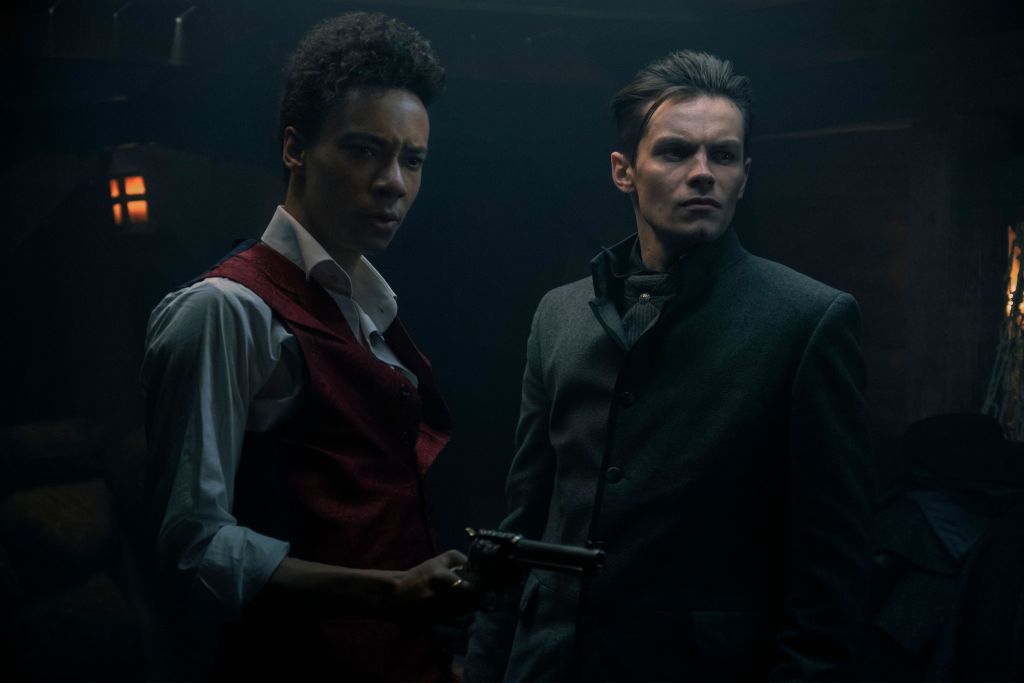 Kit Young as Jesper Fahey
Kit Young, who plays sharpshooter Jesper in Shadow and Bone, graduated from RADA in 2017 and has mostly done stage work since then, including a role as Lysander in a 2019 National Theatre Live production of A Midsummer Night's Dream. The 26-year-old actor of Scottish and Ugandan descent is set to appear in Netflix's upcoming film adaptation of The School For Good and Evil, directed by Paul Feig and starring Charlize Theron, Kerry Washington, Laurence Fishburne, and Michelle Yeoh.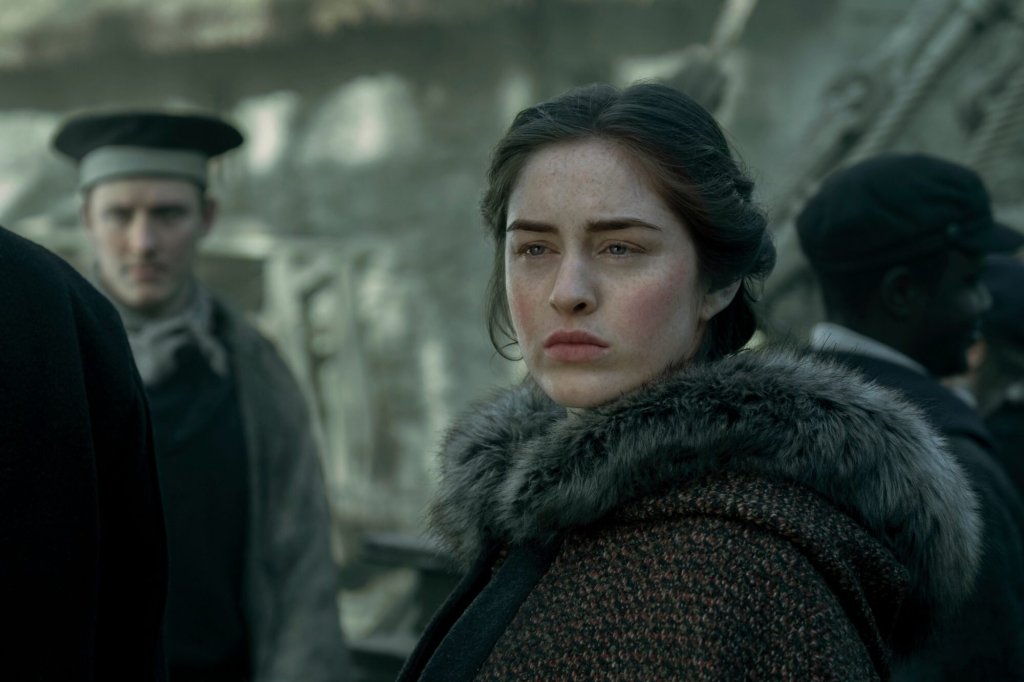 Danielle Galligan as Nina Zenik
Irish actress Danielle Galligan plays Heartrender Nina Zenik in Shadow and Bone. The 28-year-old actress has mostly done theater before this, but has snagged guest roles in Irish-based productions Game of Thrones (she played Sarra in Season 8's "The Last of the Starks") and Krypton (she played Enaj in two episodes).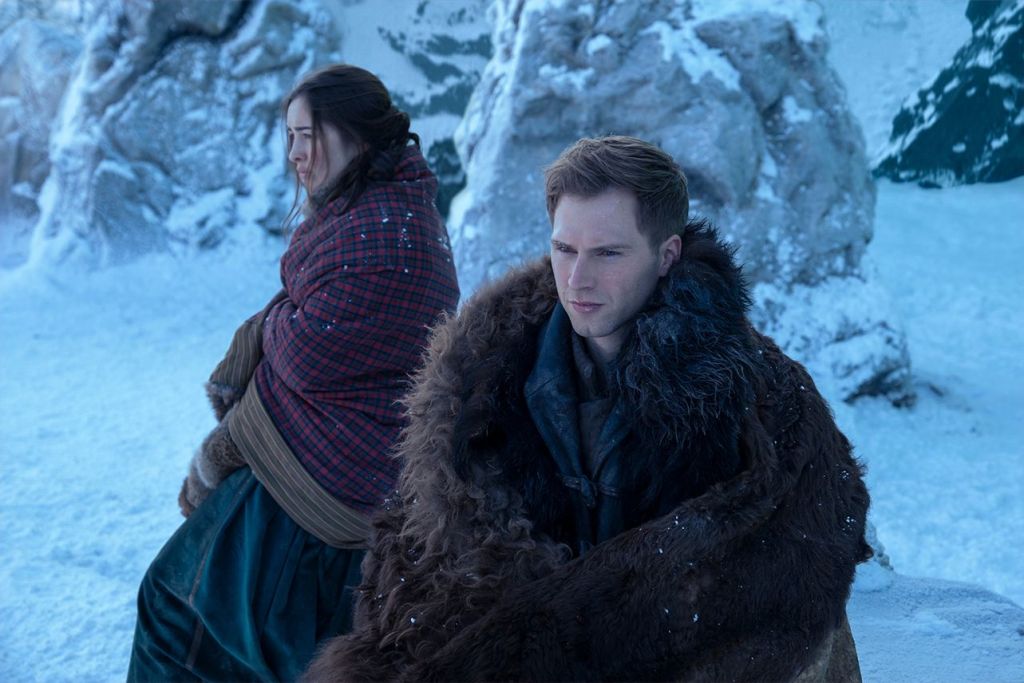 Calahan Skogman as Matthias Helvar
Oh hey, an American! Wisconsin native Calahan Skogman plays Drüskelle Matthias in Shadow and Bone. To say that this is Skogman's first screen role would not literally be true, but… it is basically true.
Shadow & Bone premieres April 26th on Netflix.