This article is presented by Funko Europe.
FunkoEurope.com is the home for Funko for fans across Europe
Loungefly fans rejoice! Funko Europe is the official European Loungefly shop
Everyone is a fan of something and Funko has something for everyone!
From exclusives, to hidden gems and brand new products, Funko Europe has it all!
With a huge range of products from collectibles, to games, to toys, to advent calendars, to soft toys and even fashion accessories, Funko Europe is the ultimate shopping destination for pop culture fans!
Visit FunkoEurope.com now and add to your collection today!
When it comes to fashion, everyone needs to try out a different look on occasion. In the normal world, that might mean a haircut or shift in style. But in the fantastic world of pop culture, a costume change does wonders in conveying new powers, evolution, or a shift from good to bad (or bad to worse).
And for fans, an alternative outfit likewise gives us yet another reason to collect. After all, why have one version of a beloved character when you acquire multiple?
Thankfully Funko has collectors covered with over 1,000 licenses and around 75 new releases a week. Especially famous for its Pop! Vinyl figures, Funko creates products for nearly every franchise imaginable, and serves up a variety of character iterations and incarnations. And Funko is also fashionable thanks to their Loungefly brand, featuring fan-focused fashion accessories for pop culture fans. 
So whether it's a hero, heroine, anti-hero, undead superhero, alien, or even rock icon, take a look ahead at these collectibles which are fresh takes on some of our favourite characters.
Loungefly Pennywise Mini Backpack
Funko Europe Exclusive
Pennywise already looks scary, but in his form as a Loungefly mini backpack, he also looks scarily good. While he is not normally known for looking like a bag, the evil Deadlights entity from It Chapter Two shape shifts into this fearsome fashion item designed to always be looking out for another friend to float with. As the dancing clown dangles slightly from the pack, wearing a distinct mask of malice, he's additionally quite useful with an interior spacious enough to store all your terrors.
Buy the Loungefly Pennywise mini backpack here 
Funko Pop! Vinyl: DC Comics: Batman #4 (Artist Series With Case) Figure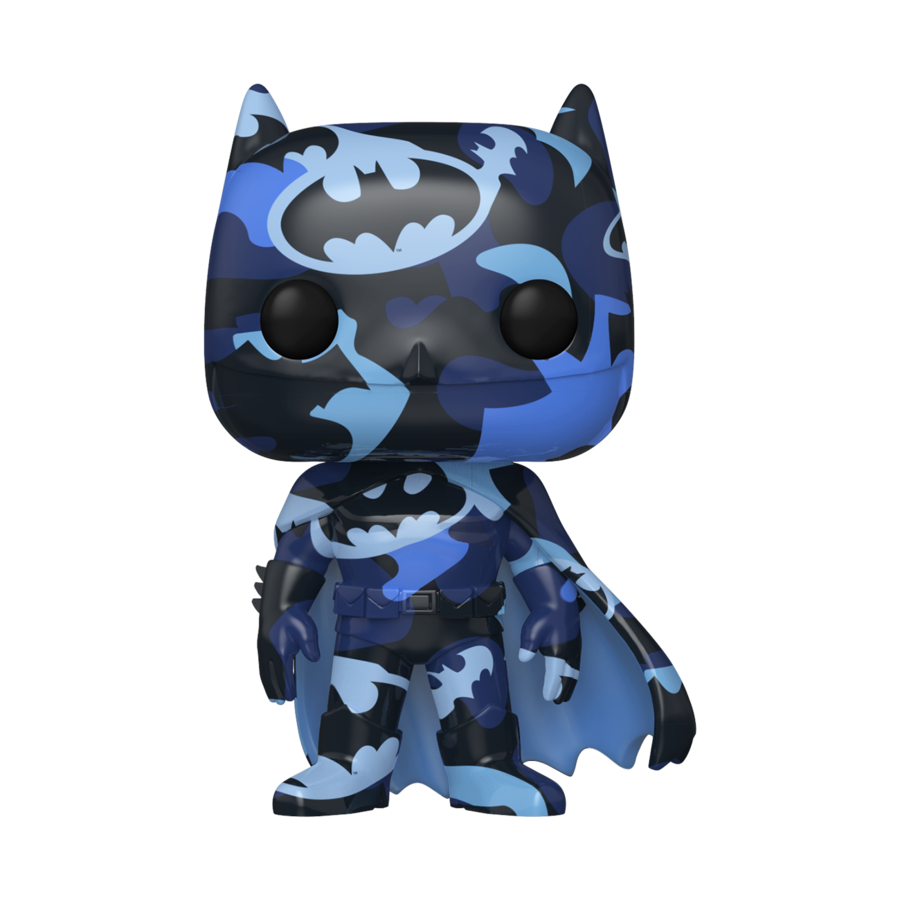 Funko Europe Exclusive
Batman sports a lot of costumes, and it is well documented that he loves to slap his logo on pretty much everything. So this Artist Series figure makes sense as well as looking pretty cool. The Bat Signal camo effect may not allow the Dark Knight to blend in, but the artistic approach might impress Kyle Rayner.
Buy the Funko Pop! Vinyl Batman #4 Artist Series figure here
Funko Pop! Vinyl: Star Wars: Boba Fett (Futura) With Case Figure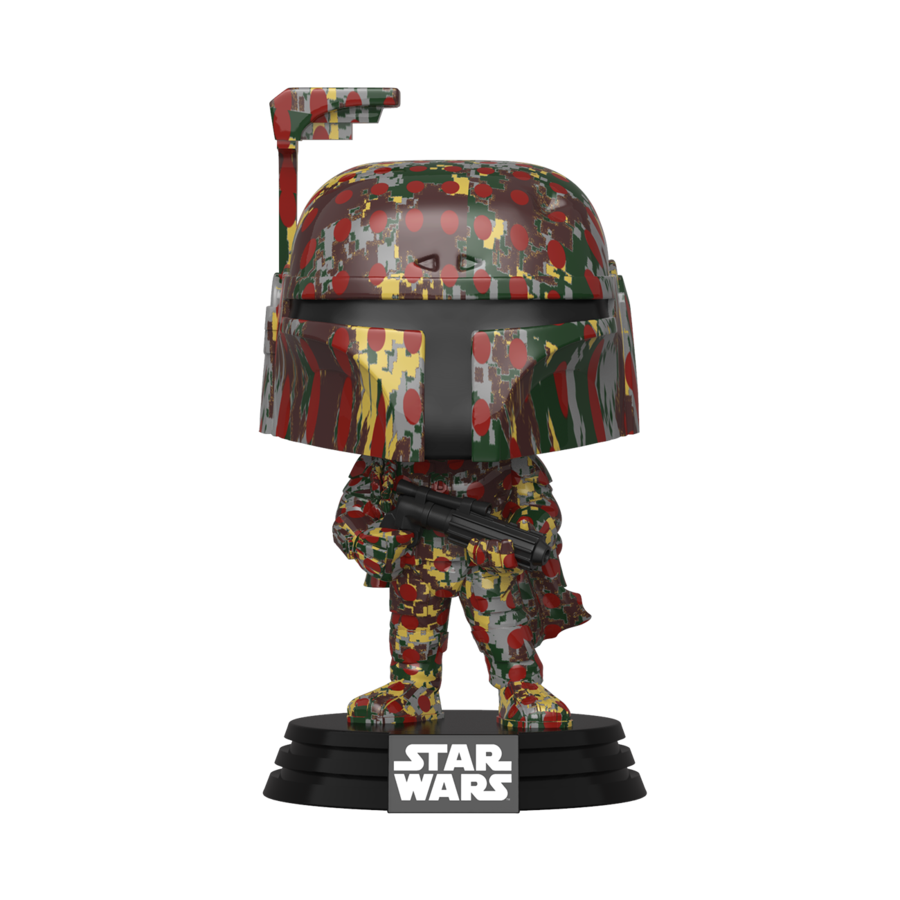 What happens when the galaxy's most famous bounty hunter meets an iconic New York City graffiti artist? You get this Funko collaboration of Futura and Star Wars. Combining Futura's abstract approach to urban street art with Boba Fett's signature colours, the limited edition Pop! Vinyl is striking without sacrificing the bounty hunter's menacing demeanour. Also, it makes sense Futura painted for The Clash, because Boba is undoubtedly one of the most punk characters of Star Wars.
Buy the Funko Pop! Vinyl Boba Fett/Futura figure with case here
Funko Pop! Vinyl: Tangled: Rapunzel With Lantern Figure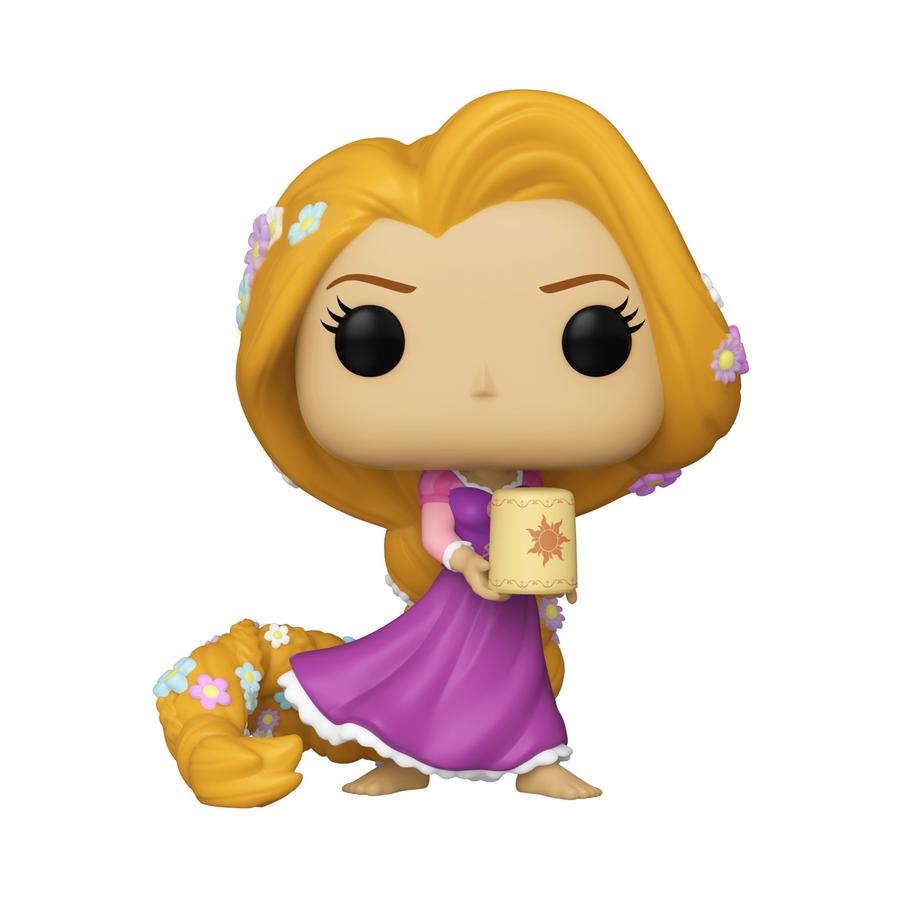 Whether she's displayed on a shelf or desk, this Rapunzel Pop! Vinyl is where she's meant to be — if she's part of a Tangled fan's collection. Capturing the movie moment where at last Rapunzel sees the light, this figure has the long-locked Disney heroine holding a sky lantern meant to guide her home.
Buy the Funko Pop! Vinyl Rapunzel figure here
Funko Pop! Vinyl: Marvel Comics: French Maid Deadpool Figure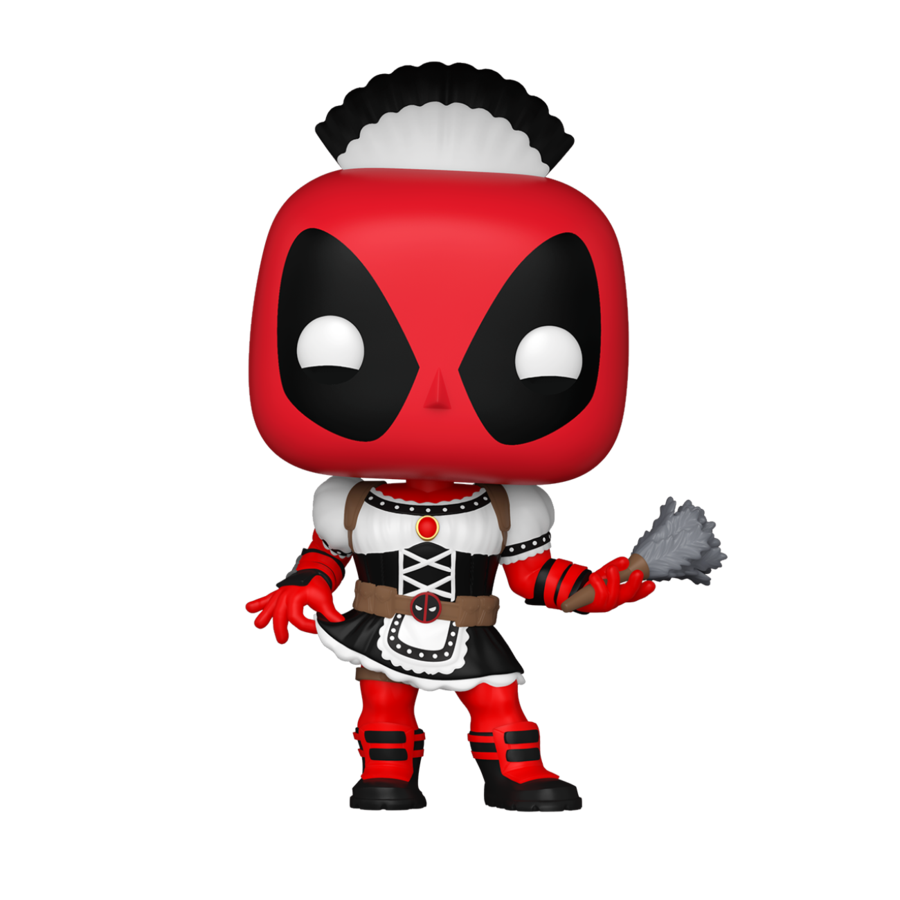 Funko Europe Exclusive
The merc with the mouth turns 30 this year! Deadpool is already known for his skills as a cleaner, but he also has a fondness for cleaning up as a French maid. First appearing in the Deadpool #20 comic, Wade Wilson dons the getup while teaming with Spider-Man. The costume has since become a hit amongst cosplayers, and even appeared in the High Moon Studios Deadpool video game. Now in Pop! Vinyl form, French Maid Deadpool brings the "Oo La La" to any collection.
Buy the Funko Pop! Vinyl French Maid Deadpool figure here
Funko Pop! Vinyl: My Hero Academia: All For One Figure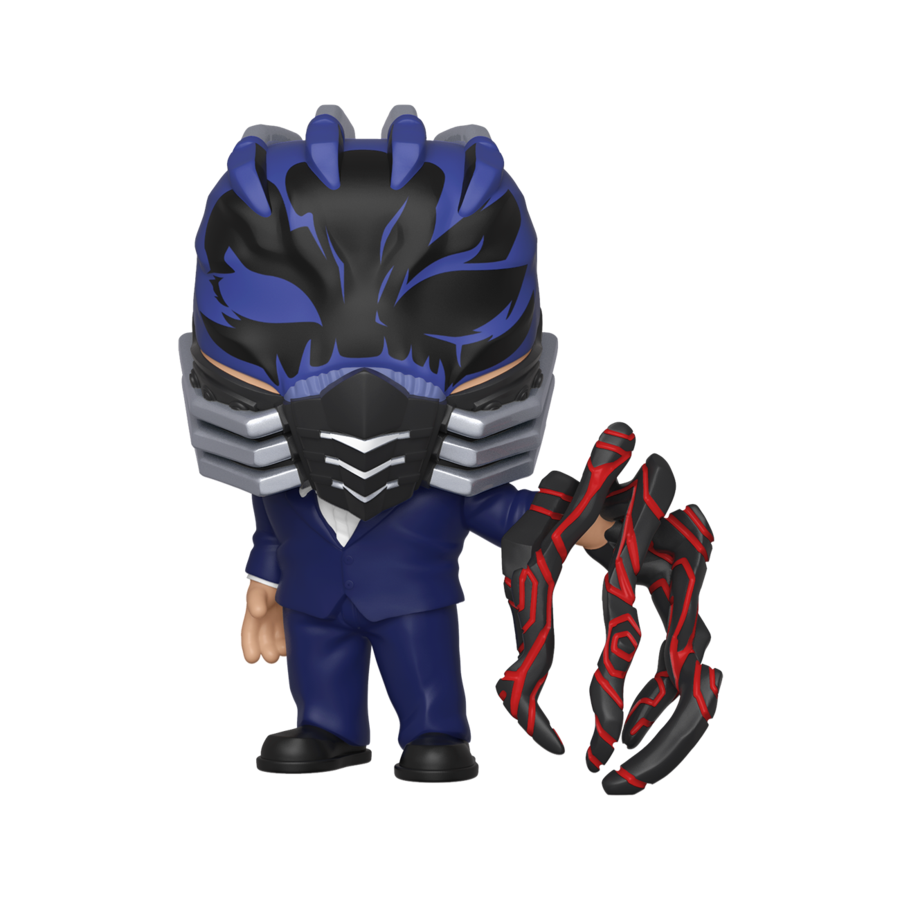 He is the ultimate baddie and "Symbol of Evil" from My Hero Academia, but All For One is also a collector (of Quirks, as opposed to Pop! Vinyls). So that makes this mysterious masked Master almost relatable — if he weren't so maniacal. Show him off as he shows off his incredible powers.
Buy the Funko Pop! Vinyl All For One figure here
Funko Pop! Vinyl: It: Pennywise With Spider Legs (Glow In The Dark)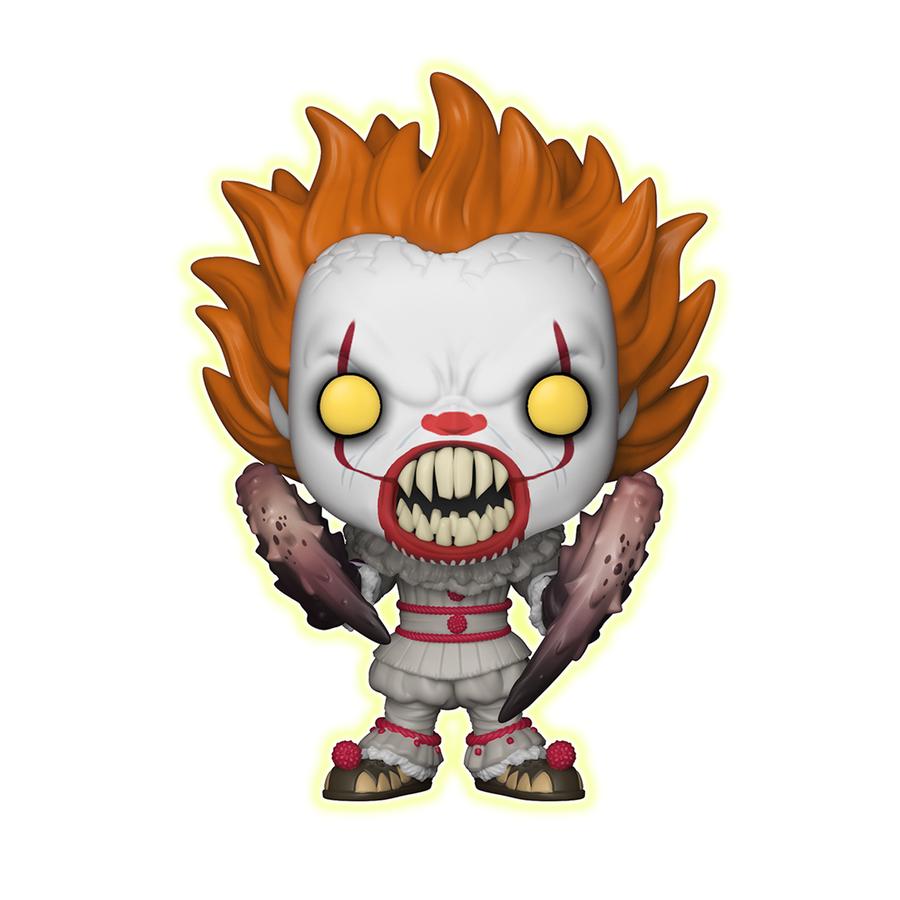 Pennywise feeds off of tasty, tasty beautiful fear, and his spider-clown form will create enough of it to feast on. The shape-shifting entity appears in phantasmagoric fashion in this Pop! Vinyl as It did in It: Chapter Two. As if the long spidery limbs and horrific maw of teeth aren't enough to haunt your dreams, this figure also glows in the dark to add extra terror to a collection.
Buy the Funko Pop! Vinyl Pennywise with Spider Legs figure here
Funko Pop! Vinyl: Marvel Zombies: Zombie Daredevil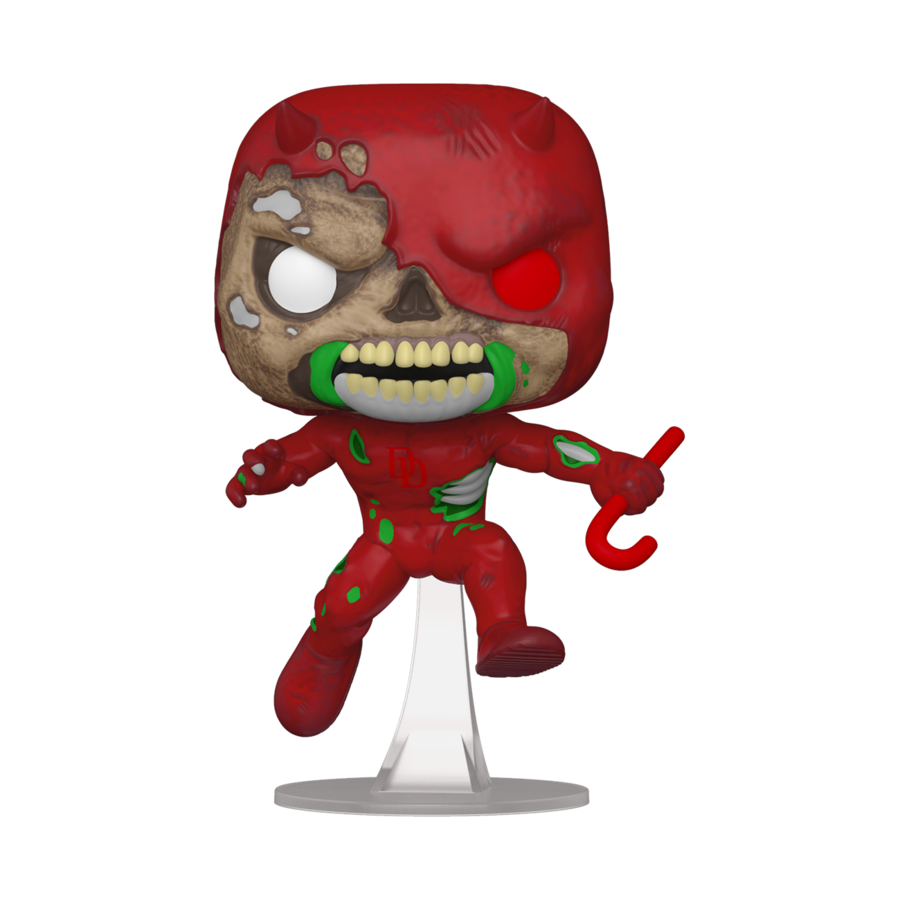 He was once the superhero known as a Man Without Fear, but Zombie Daredevil is an undead man who instills fear. With green goo oozing from his mouth, and exposed decayed flesh, Zombie DD is infectiously cool as he leaps in for a bite. Because Matt Murdock is from NYC, this Pop! Vinyl is a 2020 New York Comic Con exclusive and features an NYCC sticker on the box.
Buy the Funko Pop! Vinyl Zombie Daredevil figure here
Funko Pop! Vinyl: Masters Of The Universe: Grizzlor (Flocked) Figure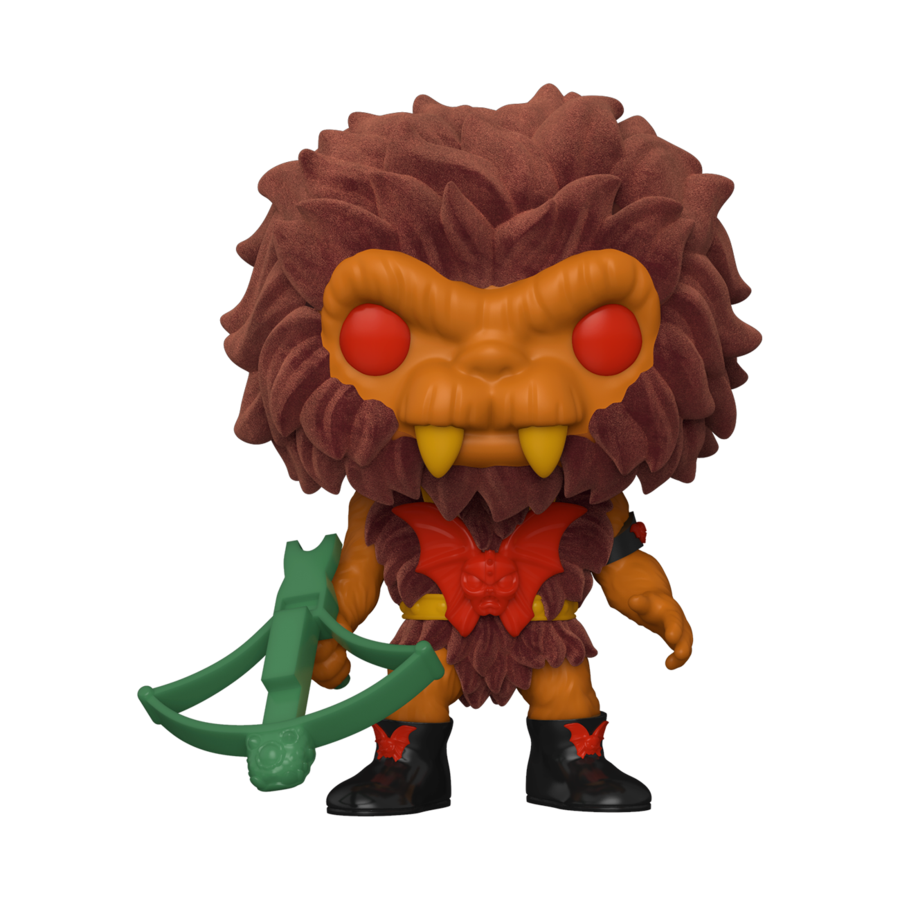 Beast Man who? When it comes to pure brute strength, the ultimate man-beast of Eternia (and Etheria) is Grizzlor, a member of the Evil Horde and local urban legend. Though Grizzlor is typically known for his out-of-control mane, this flocked Pop! Vinyl shows he can be wild and wavy — and looks ready to sink his teeth into either She-Ra or He-Man.
Buy the Funko Pop! Vinyl flocked Grizzlor figure here
Funko Vinyl Soda: Queen: Freddie Mercury Figure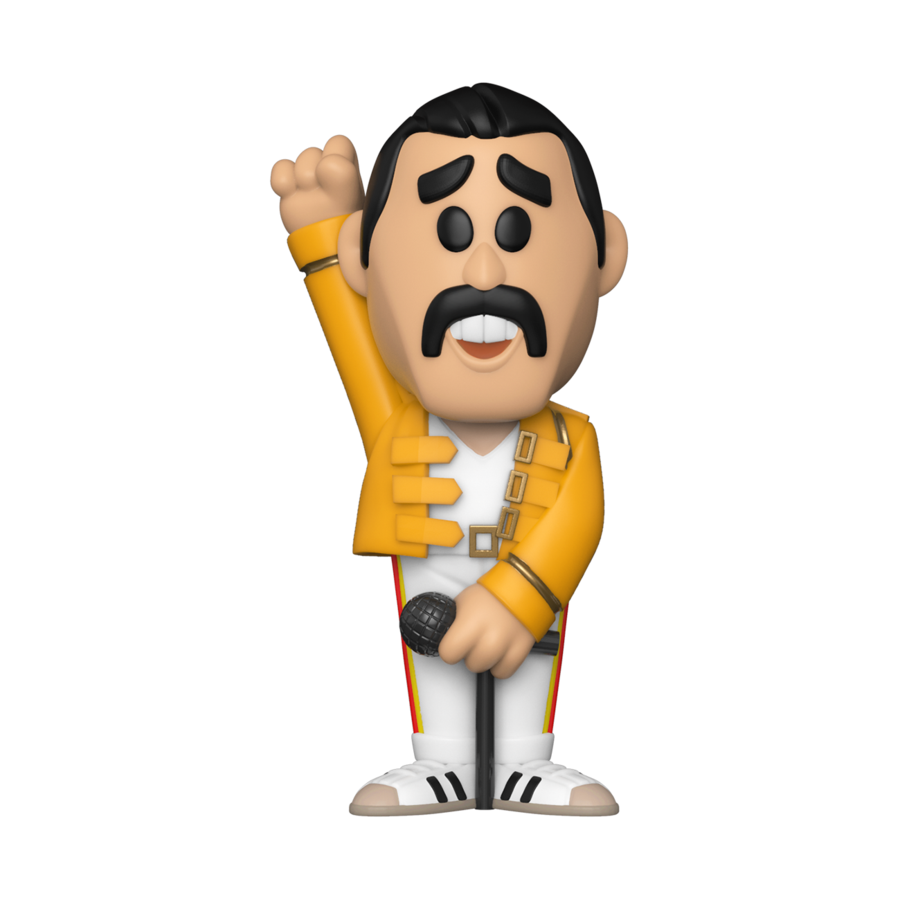 In 1986, Freddie Mercury took the stage with Queen at Wembley Stadium wearing a yellow jacket and triumphantly punched the air with a clenched fist. More than three decades later, it remains an iconic moment in rock 'n' roll, which occurred during Mercury's final tour with his band. The historic pose is now captured colourfully in this Vinyl Soda figure, of which only 20,000 were made, and is presented inside a stylized soda can with a collectible disc. What might make a collector especially go (radio) ga ga is the fact that there's a 1-in-6 chase variant featuring Freddie in a glittering grey jacket.