This article is presented by: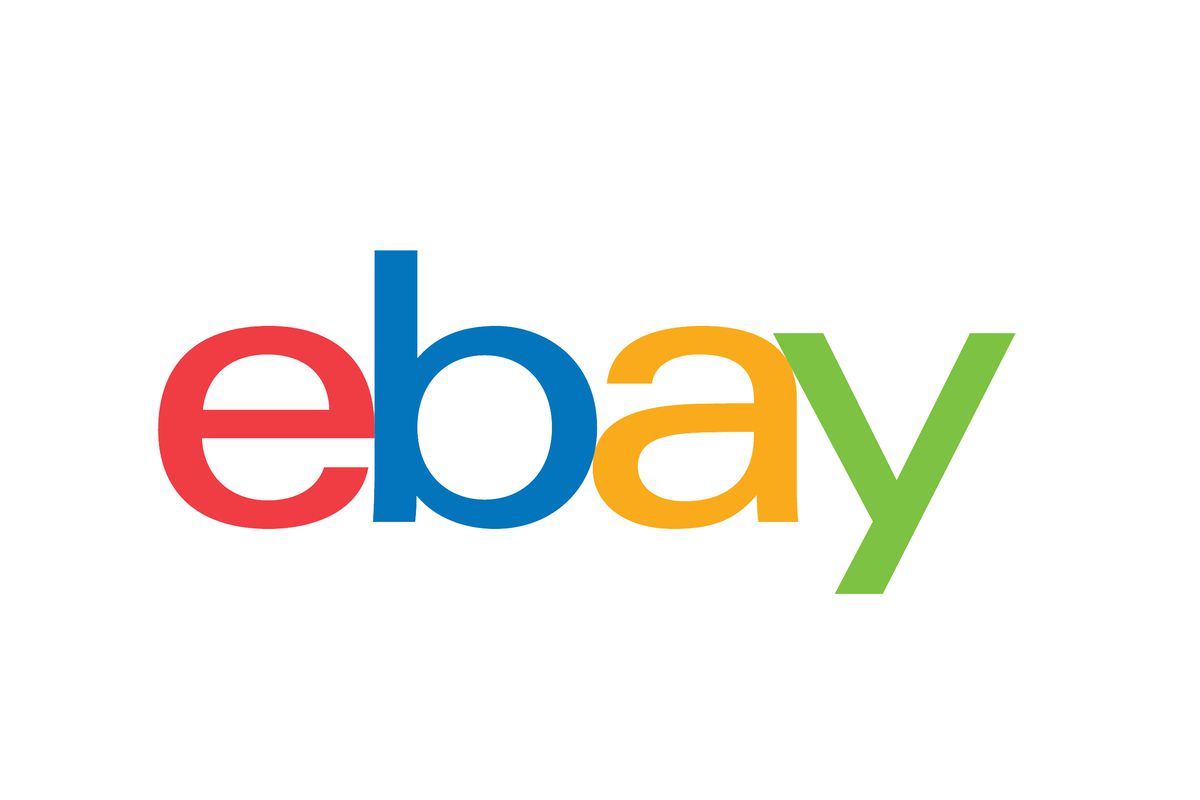 In 1996, Joseph Tobin was a professor of early education at the University of Hawaii when he decided to walk into a hobby store in Kaimuki for field research.
"They had some Pokémon stuff—the Japanese versions of the cartridges," Tobin recalls. "People could buy them in this store before they were even available elsewhere. We interviewed the owner and decided that Pokémon would be a really interesting thing to study."
Tobin had a pre-existing interest in Japanese culture from time spent in Japan as an exchange student and therefore continued his research in other hobby shops and toy stores throughout Honolulu. As the years progressed, he traded Pokémon cards with children who were adamant that he would not get ripped off in lopsided swaps. He followed as a colleague's six-year-old son spent 90-plus hours with his Pokémon Blue cartridge for the Nintendo Game Boy, learning to read, understanding maps, and calculating sums in the process.
The years of Poké studies culminated in Tobin hosting an academic conference in 2000, where educators, anthropologists, and other cultural experts gathered in Honolulu to discuss this massive, yet certainly fleeting, Pokémon phenomenon. The findings and arguments of the conference were collected in the insightful and thoroughly-researched, yet tragically named, Pikachu's Global Adventure: The Rise and Fall of Pokémon.
"We thought we better hurry and get this out before the craze is over," Tobin says.
25 years later and the Pokémon craze is nowhere near over. 
Today, Pokémon is one of the most successful, if not the most successful entertainment entities in human history. Pokémon is the highest-grossing media franchise of all time, having taken in an estimated $88 billion in revenue. According to eBay, there were 160 million searches on the platform for Pokémon cards last year, and they outsold even baseball cards. In December of last year, a Base set 1st edition PSA-graded 10 "shadowless" Charizard card sold on eBay for a staggering $350,100. The Pokémon games are now in their eighth generation and have sold over 340 million units. The long-running anime is in its 24th year and features more than 1,100 episodes. 
In defense of Tobin and The Rise and Fall of Pokémon's title, the franchise, created by Game Freak and Nintendo, did seem like it was on the ropes in the early 2000s. "Pokémania" had largely died out and financial markers like the Pokémon card market had cooled. But Pokémon didn't need a lengthy Pokémania to become one of the most successful entertainment franchises ever. To find success, all Pokémon needed was a consistent track record of innovative creators behind the scenes and a dedicated fan base of children—and eventually adults—willing to catch them all. 
"This will probably be something you hear from me and the rest of the team at Pokémon a lot. But Pokémon really is for everyone," says Daniel Benkwitt, Senior Manager, Communications & Public Relations for The Pokémon Company International. "As long time fans will tell you, Pokémon has always been around throughout many iterations. The fans have been dedicated to Pokémon for 25 years, no matter when they came in."
Benkwitt has a unique perspective on the nature of Pokémon's ebbs and flows. Now working on the franchise's 25th-anniversary celebrations, Benkwitt joined the Pokémon Company during Pokémon's 20th anniversary—the same year that the massively popular augmented reality mobile game Pokémon Go debuted.
"I was excited to work on an exciting franchise, but who knew what it was actually going to be once Pokémon Go had launched?" he says. "Truly, Pokémon Go on the 20th anniversary brought Pokémon back into the zeitgeist."
In many ways, Pokémon Go served as a reminder of what the Poké die-hards already knew: this is Pikachu's world and we're just living in it. Whether it be through the series of beloved games, a highly successful card game, long-running anime, or sheer power of brand alone, Pokémon is one of the last quarter century's big pop culture winners. 
The reasons why Pokémon survived its early fad status to blossom into a titan of entertainment are varied and innumerable, but it all starts with accessibility.
"There's a variety of different ways and different touchpoints that fans can enter into Pokémon. My personal story is the anime," Benkwitt says. "For a lot of folks, it was the video games, because that truly is the core of the franchise. Everything emanates out from there."
Let the Poké Games Begin!
Pokémon Red and Green first premiered in Japan on Feb. 27, 1996. Its English counterparts, Red and Blue, would arrive in North America in 1998. Just about everything that's appealing about the Pokémon franchise is apparent in those first two installments: exploration, training, trading, battling. The games capture creator Satoshi Tajiri's experience of collecting insects as a boy in Japan, scaled up and fine-tuned for a larger, and eventually more Western audience. 
The games have evolved over the years, moving from a Matrix-green original Game Boy sprite display to the gorgeous, full-color three dimensions of Nintendo Switch. Along the way, new generations of fans have found their respective access points into the games and the franchise at large.
Pokémon content creator Ron Sroor is part of the next wave of Pokémon fandom, having been born after Red and Blue even debuted. He knows as well as anyone that the appeal of Pokémon has been constant, even if the heights of the franchise have waxed and waned. 
"To the people who were around at the beginning of Pokémania, it seemed like it was dying down, and it definitely was," Sroor says. "But it never stopped being big. It was going from the biggest thing ever to just a normal, big thing."
Like Benkwitt, Sroor came to Pokémon through the anime before coming to appreciate the larger tapestry of the franchise through the Pokémon Black and White games, which are set in a world approximating his native New York City. Now Sroor interacts with Pokémon fans via a variety of creative YouTube videos in which he discusses elements of the games like tier lists for powerful Pokémon, and shares his own artistic Pokémon renditions.
"I think the Pokémon are the draw of the franchise. They're the perfect formula for creating creatures that aren't too monstrous, but also not too childish or too cute," he says. "Every single Pokémon is based on something, whether it be an animal or myth, and every location in the game or in the show or whatever is based on places in the real world."
Cardboard Craze
Though the Pokémon series of games were the progenitor of the franchise, Pikachu and friends quickly proved too big to be contained by only one medium. The Pokémon Trading Card Game was first published by Wizards of the Coast in October 1996, just eight months after Red and Blue's debut. These days, the Pokémon Trading Card Game (now under the auspices of The Pokémon Company) is considered one of the "Big Three" TCGs, alongside Magic: The Gathering and Yu-Gi-Oh!. 
Competitive Pokémon TCG player Andrew Mahone recalls experiencing the first wave of Pokemania when he was in fourth grade. 
"1999—it was everywhere. Kids were playing the cards at recess, at the pool, wherever we went. I got captivated by the initial craze as it was the cultural phenomenon happening at the time. And being 10 years old, you're the same age as the hero in the Pokémon franchise. So it really hit home with me there."
Like many other kids of his generation, Mahone set Pokémon aside throughout his high school years and picked up a diverse array of other interests like soccer, skateboarding, and competitive running. It was during college, however, that Mahone met back up with the franchise that never truly went away, playing Pokémon Diamond and Pearl on the bus to and from track meets.
"I fell in love with the franchise all over again doing that, and I played the DS game for hundreds of hours throughout my college career. When I graduated college, that's when I was like, 'Okay. Well, now I want something else that's competitive to do now that I'm done with sports.' That's where I got into competitive Pokémon."
Mahone attended his first competitive TCG event in 2012 and won his first regional championship in 2015. By 2017, he was making YouTube videos about the competitive Pokémon TCG scene. That channel has now evolved into his multimedia enterprise Tricky Gym, supported by Full Grip Games.
As part of the Pokémon TCG diaspora, Mahone has had a front-row seat to the game's latest renaissance, this time likely driven by young adults looking to connect with their past while stuck indoors due to COVID lockdowns.
"We see a lot of young adults now in their mid-20s and 30s revisiting Pokémon because they have such strong nostalgic feelings for it. It came out in this very impactful time in their early childhood."
I Wanna Be the Very Best…
One of the reasons that so many adults have warm fuzzies for the franchise is the storytelling around it. Premiering in 1997, the anime story of Ash Ketchum and his quest to become a Pokémon master has been a constant companion of the franchise through 24 years and hundreds of episodes. It also had a tremendous impact on the woman who would one day voice the young hero of Pallet Town.
"It was hard for me even as a kid to see it as a fad, because of the show," Sarah Natochenny says. "It had heart, relatable characters, and adorable, unique creatures. This wasn't just a game or set of toys. Pokémon had a story."
Natochenny is an artist with eclectic talents and interests. After winning a bronze medal at the Junior Olympics in rhythmic gymnastics in 1999, she studied at the Strasberg Theater Institute for four years while also doing improv at UCB, and taking voice and dance classes on the side. In 2006, she auditioned for the role of Ash Ketchum in the Pokémon anime's English dub, taking over for the role's progenitor, Veronica Taylor.
"Pokémon was the biggest job I booked. It was only my second voiceover job, after a medical industrial," Natochenny says. "I was the perfect age when Pokémon first came to America, and I loved the show and remember begging my parents for the cards. I had one deck. I have no idea where it is or whether or not there was a million-dollar card in there."
Since 2006, Natochenny has voiced Ash, his mom Delia, along with a host of other human and Pokémon characters (Buneary being a particular favorite because it's very cute). As part of the Pokémon 25th anniversary, Natochenny is most looking forward to wrapping up work on Pokémon the Movie: Secrets of the Jungle, along with some of the other planned festivities. 
"I'm looking forward to celebrating with fans and continuing to bring joy to people who grew up with my portrayal of their favorite character. I'll also probably dance to the music that comes out, so tune in to my social media to see if those dance classes paid off," she says. 
25 Years of Pokémon
As Natochenny suggests, The Pokémon Company indeed has big plans—musical and otherwise—for the franchise's 25th anniversary.
The team has been working on the celebration for over a year and has partnered with UMG and Katy Perry for a year-long musical campaign called P25 Music. Other corporate partners include Build-A-Bear Workshop, General Mills, Levi's, McDonald's, Jazwares, Scholastic, Mattel, Funko, PowerA, and The Wand Company (which is manufacturing a lifelike Poké Ball). And there are still more announcements to come.
"All I can say is, stay tuned because the rest of the year is going to be quite exciting with more surprises. Pokémon likes to surprise its fans," Benkwitt says.
One thing that wouldn't surprise its fans is if Pokémon one day observed a 50th- anniversary celebration, or even a centennial. It certainly wouldn't surprise Tobin, who is still an early education professor, now at the University of Georgia.
"I'm not surprised that [Pokémon] has lasted this long in the sense that I think it's really good," he says. "It was really cleverly designed and it has a really rich narrative. I'm happy to see that it's made it."