Netflix psychological thriller Behind Her Eyes, adapted from Sarah Pinborough's hit novel of the same name, sets its cast an unenviably tough task (and not just because almost everyone's having to do a regional accent). Through subtleties and shifts in their performances, Eve Hewson, Tom Bateman, Simona Brown and Robert Aramayo need to keep the audience invested while keeping us guessing. What is it we're watching? Is this six-part series the tale of Adele and David's brittle marriage and the secrets that bind them? Or the story of single-mother Louise (Simona Brown) getting in over her head with this glamorous new couple? Could it be something else entirely?
While you're asking yourself those questions, you'll likely be asking another: where have I seen that guy before? While we can't help with the former and stay spoiler-free, we can answer that one…
Eve Hewson as Adele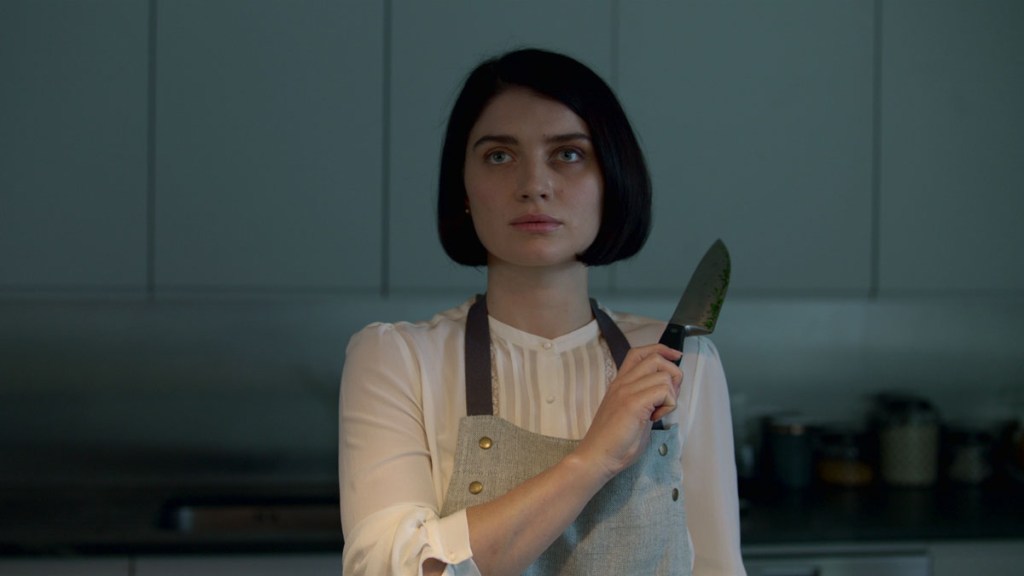 Dublin-born actor Eve Hewson most recently played lead Anna Weatherall in BBC-Starz period fantasy The Luminaries, an adaptation of Eleanor Catton's 2013 Booker Prize-winning novel set against the backdrop of the west coast New Zealand Gold Rush. Before that, her major TV role was opposite Clive Owen, playing Nurse Lucy Elkins in Steven Soderbergh's Cinemax period drama The Knick set in an experimental hospital in 1900.
The 29-year-old has also appeared in several high-profile films, playing the Marian to Taron Egerton's Robin in the 2018 Robin Hood. She's starred alongside Ethan Hawke in Tesla, opposite Sean Penn in Paulo Sorrentino's This Must Be The Place, and with Tom Hanks in Steven Spielberg's Bridge of Spies. Born Memphis Eve Sunny Day Hewson, she's the daughter of Irish activist Ali Hewson and musician Paul Hewson aka U2's Bono.
Tom Bateman as David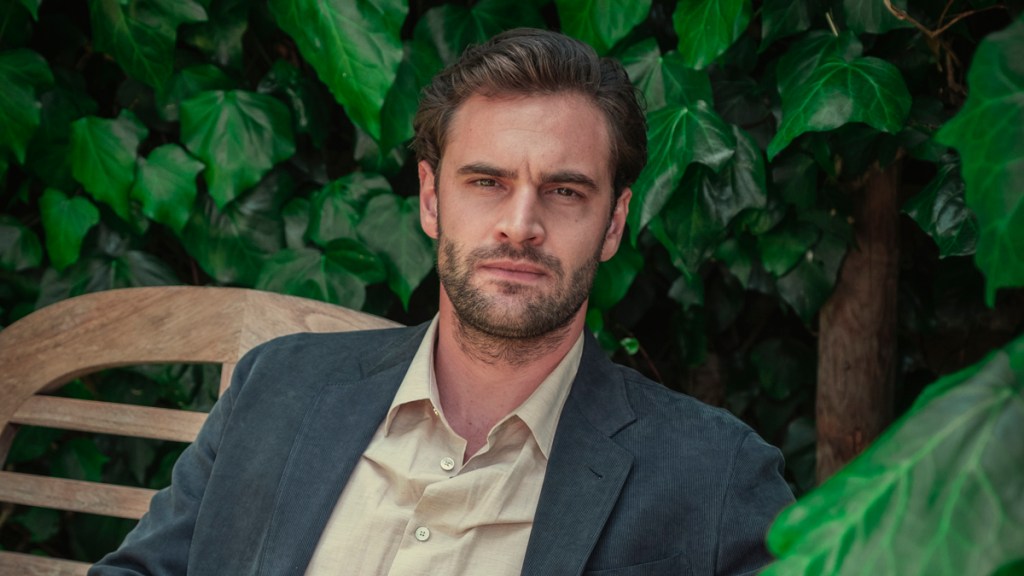 English actor Tom Bateman's biggest film role so far is as the roguish but charming Bouc in Kenneth Branagh's 2017 Murder on the Orient Express, a part he has returned to for Branagh's second Agatha Christie feature adaptation Death on the Nile, due for release later this year. Bouc is a fond old "ami" of detective Hercule Poirot who works as the on-board director for his wealthy uncle's train company. He starred opposite Liam Neeson in 2019 action-thriller Cold Pursuit and alongside Goldie Hawn and Amy Schumer in 2017 comedy Snatched.
TV-wise, you may have seen him as the lead John Beecham in ITV romantic period drama Beecham House, or as Rawdon Crawley, the drinking and duelling husband of Becky Sharp in ITV's period comedy adaptation Vanity Fair.  Bateman also played sleazy tabloid journalist Danny Hillier in Sky Atlantic's The Tunnel and Guiliano Medici opposite Tom Riley's Leonardo in period fantasy Da Vinci's Demons. For ITV, he played Robert Jekyll in short-lived family fantasy Jekyll & Hyde. Among several stage roles, he acted alongside David Tennant and Catherine Tate in a 2011 production of Much Ado About Nothing.
Simona Brown as Louise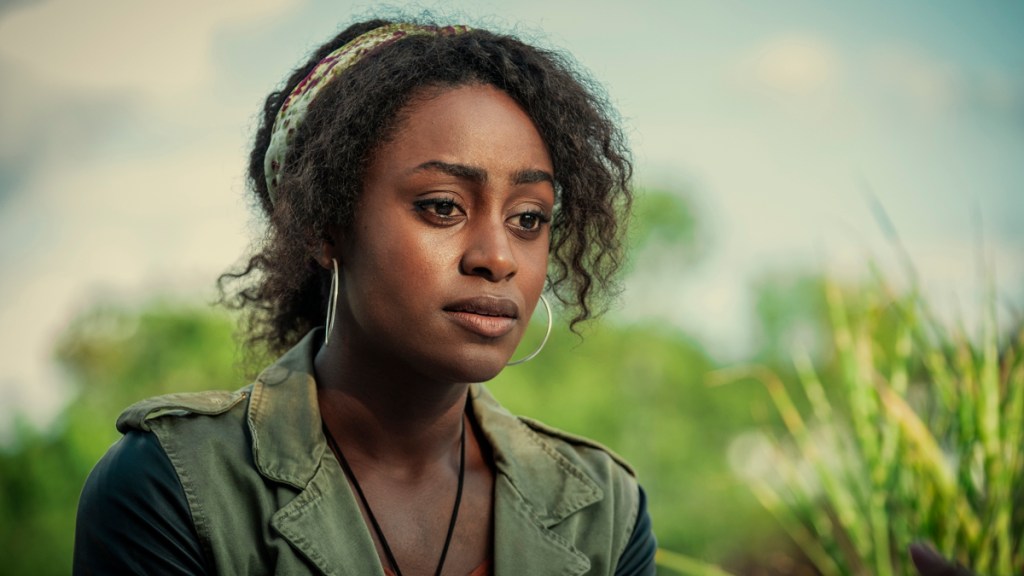 Prior to Behind Her Eyes, 26-year-old English actor Simona Brown's most prominent roles were as operative Rachel in 1970s-set BBC One spy thriller The Little Drummer Girl, alongside Florence Pugh, Michael Shannon and Alexander Skarsgard; and as the troubled Tess in Channel 4's virtual-reality drama Kiss Me First. She also appeared in US 2016 psychological thriller series Guilt and opposite Fionn Whitehead in ITV paranormal thriller HIM. Brown had a role in the 2016 remake of acclaimed slave drama Roots, and played the Grace in hit UK thriller The Night Manager – another John Le Carré adaptation for BBC One.
In 2015, Brown played schoolgirl Gaia in BBC One's adaptation of JK Rowling's The Casual Vacancy, and starred opposite Georgina Campbell in acclaimed BBC Three drama Murdered by my Boyfriend. Credited as Chontelle Brown, she also appeared in a two-part story on Russell T Davies' CBBC sci-fi fantasy Wizards Vs Aliens.
Robert Aramayo as Rob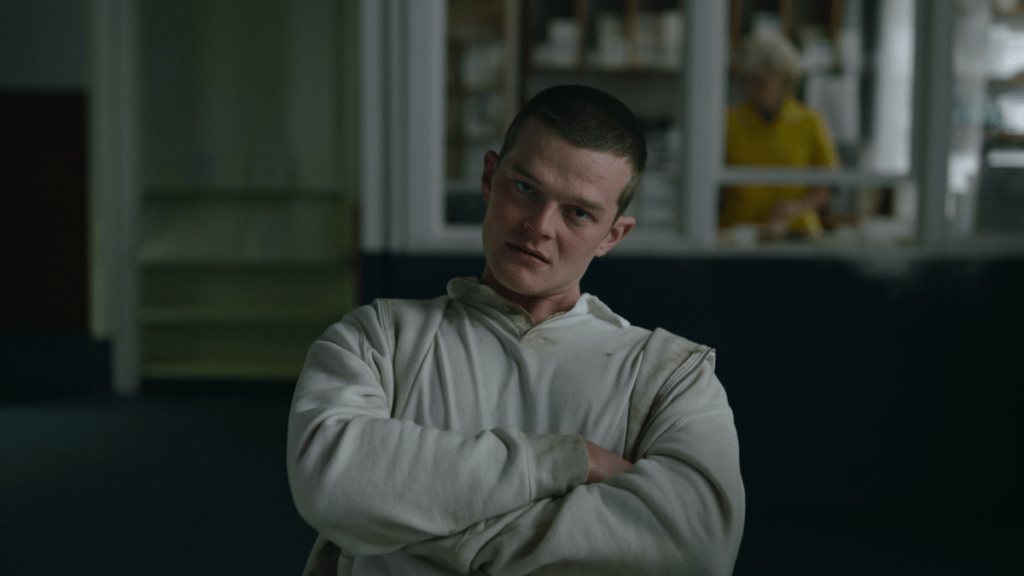 Yorkshire-born 28-year-old actor Robert Aramayo will be most recognisable to Game of Thrones fans as the young Ned Stark in the HBO show's seasons six and seven flashbacks. He played the younger version of Sean Bean's character in the Tower of Joy scenes that held the clue to the real identity of bastard Jon Snow. He memorably played serial killer Elmer Wayne Henley Jr in the second season of Netflix's Mindhunter, and Texan character Turk in Rob Ford's violent thriller feature film Nocturnal Animals.
Aramayo is also linked to another high-profile fantasy TV show, having been cast as the lead in Amazon's pricy new The Lord of the Rings TV series, replacing Will Poulter who'd left the production due to scheduling conflicts. Another big role for Aramayo sees him co-starring with Ralph Fiennes, Stanley Tucci, Aaron Taylor-Johnson, Gemma Arterton and more in Matthew Vaughan's 2021 feature prequel The King's Man.
Tyler Howitt as Adam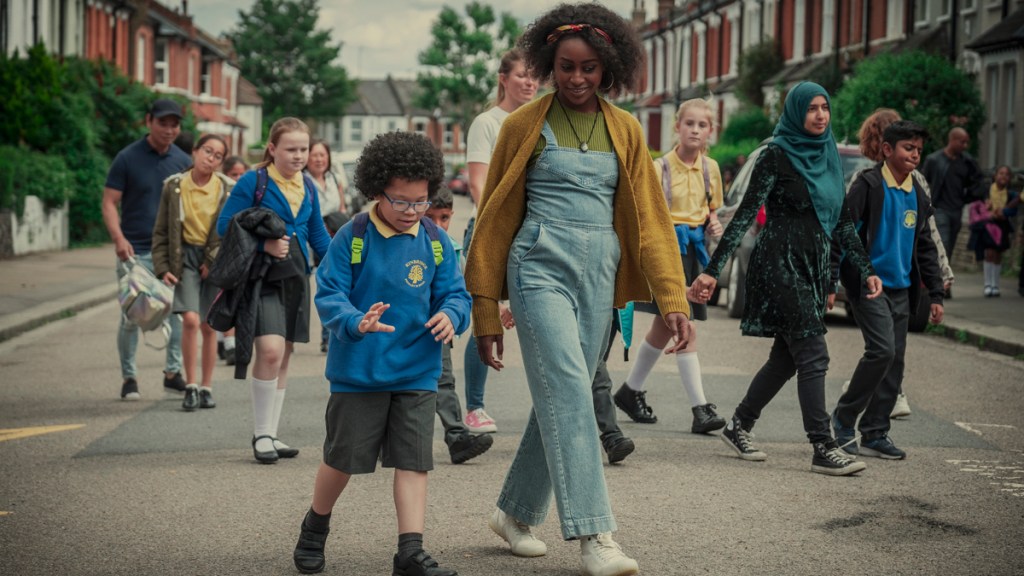 You may recognise Louise's seven-year-old son Adam, played by Tyler Howitt, from the first season of BBC-HBO fantasy His Dark Materials. Howitt played Billy Costa, a young Gyptian boy kidnapped by 'The Gobblers' and taken to a remote research facility in the far north, where he was cruelly experimented on.  
Georgie Glen as Sue
Glen plays Sue, who works with Louise and David as a psychiatrist's receptionist and secretary. With screen credits going back to the 1980s, the Scottish actor has had too many roles to list here. Most recently, you'll have seen her as GP surgery receptionist Miss Higgins on BBC One's Call The Midwife, and as Lady Fermoy in season four of The Crown. She's also lately appeared in Hetty Feather, Damned, Sally4Ever and The Victim.
Eva Birthistle as Marianne
Though uncredited on IMDb at the time of writing, Irish actor Eva Birthistle plays Brighton café owner Marianne in Behind Her Eyes. She's already had a long and varied career on screen, with stand-out roles as nun-turned-warrior-turned-Abbess Hild on Netflix's action period adaptation The Last Kingdom, and even more recently as Vanessa on Netflix's Fate: The Winx Saga young adult fantasy series.
Aston McAuley as Anthony
McAuley plays addict and psychiatric patient Anthony Hawkins in Behind Her Eyes, and has previously appeared in ITV crime drama Endeavour, 2019 Elton John biopic Rocketman, Armando Iannucci's The Personal History of David Copperfield and BBC Three polyamory relationship drama Trigonometry.
Behind Her Eyes is out on Netflix on Wednesday the 17th of February.