The Marvel Cinematic Universe is fielding a massive multimedia transition with star-studded television projects—launched with the current run of Disney+ series WandaVision—complementing the studio's theatrical slate. While that initiative has relegated its former small screen endeavor, the Netflix "Street Level" Marvel shows, to the proverbial bin of forgotten toys, Iron Fist star Finn Jones maintains that his nixed Netflix series would have completed a poignant arc, as he reveals with plot details for the never-realized third season.
Iron Fist, like continuity-connected cohorts Daredevil, Jessica Jones, Luke Cage, The Punisher and crossover team-up The Defenders, became a casualty of shifting a landscape when Disney decided to cut out the production and distribution middle men (namely Netflix,) by having Marvel Studios natively produce more directly-connected MCU television projects for its own Disney+ platform. However, Jones—also a Game of Thrones alumnus, who has since moved on to co-star on Apple TV+ series Dickinson—recently dished some intriguing details to Collider on what was planned for Danny Rand/Iron Fist for the show's unrealized third season.
"I was so excited to get into that. It really was gonna be about Danny finally assuming the role of the Iron Fist, fully accomplished, fully charged up, and fully in control of his shit as well. It was gonna be this amazing story [with] Danny and Ward [Tom Pelphrey's Ward Meachum] off in foreign lands as a buddy storyline almost," explains Jones. "And then, you had Colleen [Jessica Henwick's Colleen Wing] in New York, isolated with this new power, struggling to come to terms with her identity and with this power. At some point, we would have met again and probably formed this crazy power couple [or] superhero relationship."
Pertinent to that notion, Jones confirms that Raven Metzner, who managed to turn things around as executive producer/showrunner for Season 2, had mapped out where things would be headed for Season 3, which he genuinely thought was moving forward. These plans were close to fruition for Iron Fist Season 3 before the dragon-heart-powered pilgrimage of his Danny Rand/Iron Fist officially came to an abrupt end in October 2018. It's a shame, since the series—while unlikely to grace any Emmy categories—arguably managed to achieve a level of redemption and growth under Metzner in Season 2 after a meandering inaugural season by expanding its mystical martial arts mythology and having co-star Henwick's Colleen Wing come into her own in an impressive, super-powered manner when she—as Jones mentioned—inherited Danny's power of the Iron Fist.
The series ended things in Season 2 with an intriguing teaser tag set in Japan, showcasing the Danny/Ward team in action, with Danny having inexplicably regained his Iron Fist powers—except now in both fists—which he channels through a pair pistols à la Dante from the Devil May Cry video games. Unfortunately, we'll never get to see more of this buddy-movie-like dynamic. "It's horrible. It's like the death of a friend or a close family member," laments Jones. "You've spent years building this other world within yourself and sharing this other person with the whole world. Usually, with films or plays, you get to see that arc through. There's a journey. But with Iron Fist, it was like we just got to the peak. We were just getting there. We'd just turned the show around. We had just done so much great work, really getting the train back on the tracks."
Interestingly enough, fans who have stuck by the legacy of the Marvel Netflix shows might just see a champion surface in the codified MCU, as implied by a recent rumor that Charlie Cox's Daredevil will return on the big screen in the untitled Sony-produced franchise offering, Spider-Man 3, prospectively teaming the sonar-sensing Hell's Kitchen hero with a fellow New Yorker in Tom Holland's Wall-Crawler; a rumor that Marvel Studios' Kevin Feige somewhat teased when pressed for an answer. Yet, the potential multiverse implications of that film, along with what's happening on WandaVision, and what could subsequently occur in the 2022-scheduled sequel, Doctor Strange in the Multiverse of Madness, renders further speculation a rather perilous endeavor at the moment.
However, the DNA of mysticism and martial arts that Iron Fist specifically established for its abandoned MCU-adjacent territory could prospectively resurface on the big screen with Shang-Chi and the Legend of the Ten Rings, which will see up-and-coming actor Simu Liu manifest as the character who originated in Marvel's Master of Kung Fu title in the 1970s. That film is currently scheduled to hit theaters on July 9, although that date might still be a tad too optimistic with the current rate of COVID vaccinations, and the fact that the film still conspicuously (in the middle of February,) hasn't released an official photo, much less a trailer.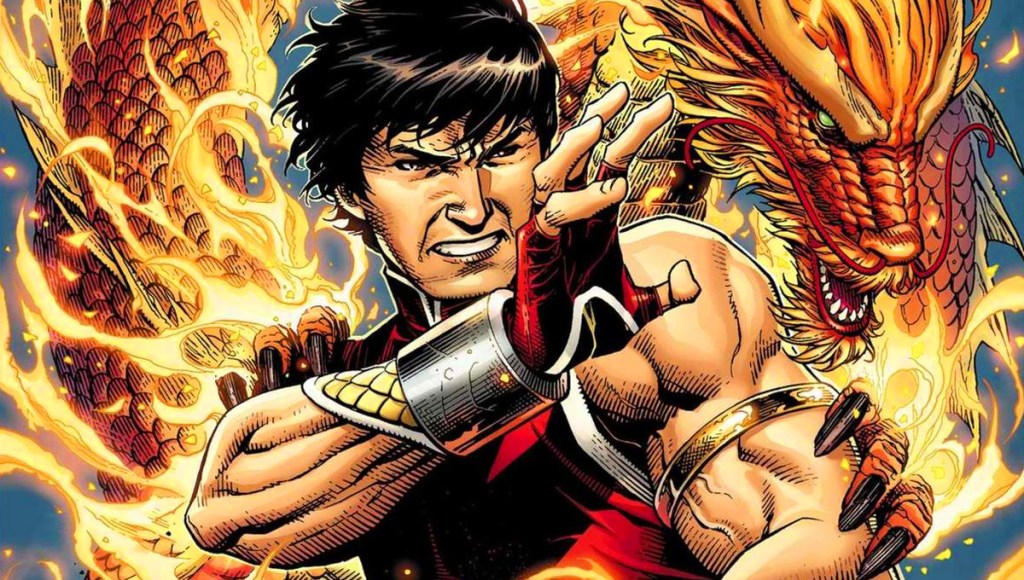 Indeed, the mythology of Shang-Chi will be immersed in a dynamic of mythical sorcery similar to Iron Fist, although, in this case, the titular hero—while believed to be the most skilled fighter in the Marvel Universe—does not possess any potent superpowers other than using his chi to perform near-superhuman feats. With such similar themes, the characters have obviously crossed paths in the pages of the comics, which opens intriguing possibilities—especially if the rumored Daredevil Spider-Man 3 appearance primes the pump for more Netflix heroes to make the big screen jump.
While it's doubtful that Finn Jones will be asked to reprise Iron Fist in any capacity, we could see characters and elements from Iron Fist imported to a prospective Shang-Chi sequel; something that could prove auspicious for the once-teased "Daughters of the Dragon" spinoff concept, in which Jessica Henwick's Colleen Wing, Simone Missick's Misty Knight and Rosario Dawson's Claire Temple would have assembled the team from the pages of the Iron Fist comic and subsequent standalone titles. Indeed, the prospect of that trio being retained for a big screen appearance is better than Jones returning as Iron Fist, since that character would more likely be recast (and you can follow me down the rabbit hole of potential MCU implications on that concept).
Nevertheless, Jones clearly retains a bittersweet recollection of his time as Marvel's "Living Weapon" on the late Netflix series, a run that only consisted of two seasons of Iron Fist and one season of The Defenders. "Really, Season 3 just had so much promise and it's a shame to see it squandered and never get to reach its full potential." He continues, "And then, within three weeks of it being released, all of [the Marvel Netflix shows] were wiped out. It was sad. It was stunted. It felt like losing a dear friend. It's just a shame. There's not much else I can say."