Romance movies are not that different from horror movies. Both are incredibly hard to pull off, are heavily watched during a cold time of year, and hopefully end with every character covered in blood.
With that in mind we present to you a list of the best romantic movies on Netflix. Because romance deserves it, damn it. Virtually every song ever written is a love song but poor romance can't get a fair shake at the movies. Whether it be a rom-com or just a straight-up soul-enlightening/crushing romance, our list of the best romantic movies on Netflix will get you back in touch with your cold, dead heart.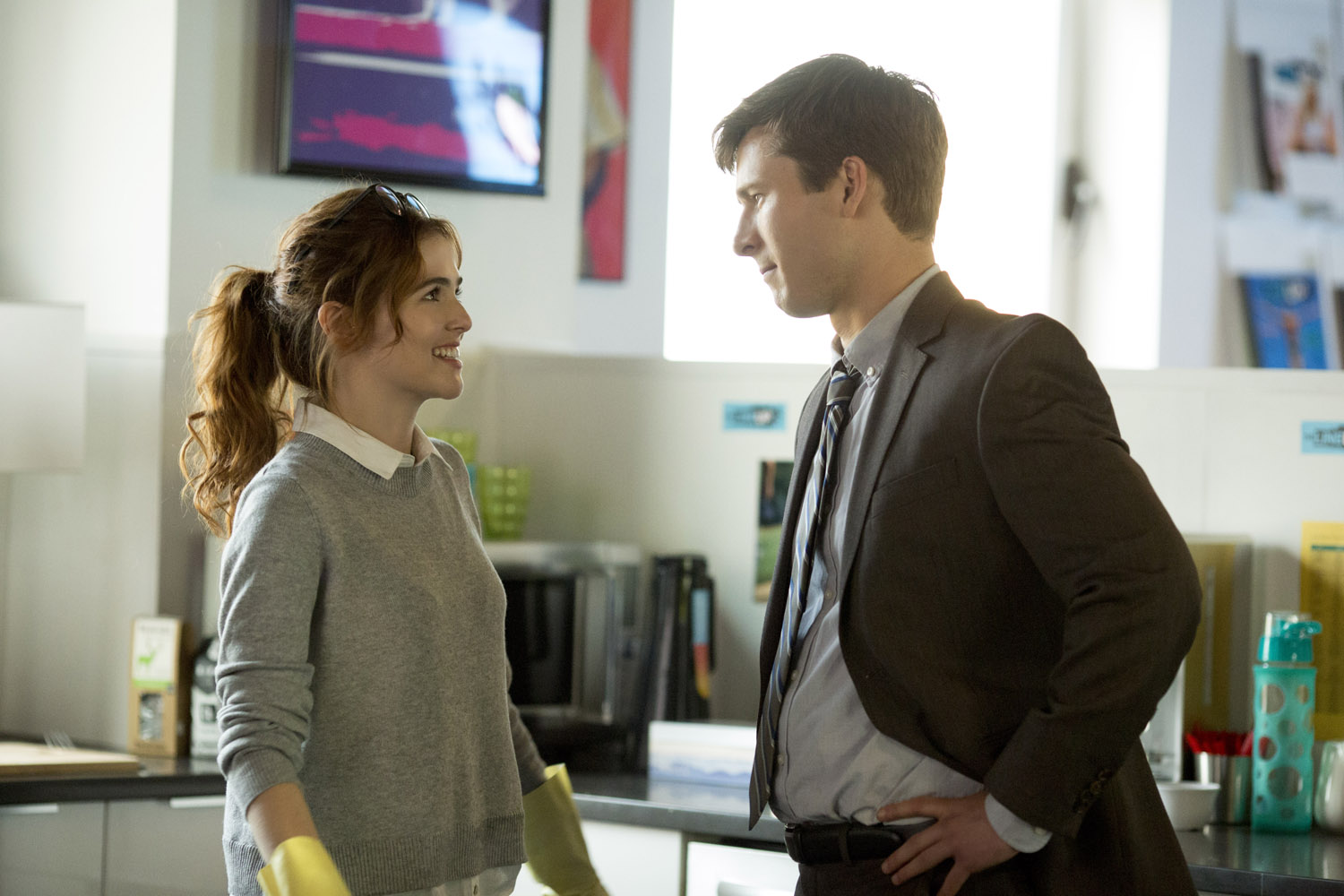 Set It Up
Set It Up is Netflix's most accomplished original romantic comedy yet.
Zoey Deutch and Glen Powell star as overworked assistants Harper and Charlie. Harper is an assistant to Kirsten (Lucy Liu) the woman behind a sports media empire. Charlie works for finance maven Rick (Taye Diggs). Harper and Charlie realize that their respective workloads might lesson if their bosses were more focused on their love life and less focused on work. So they…set them up.
Set It Up is a fun, novel high-concept romance movie positively filled with chemistry on all sides.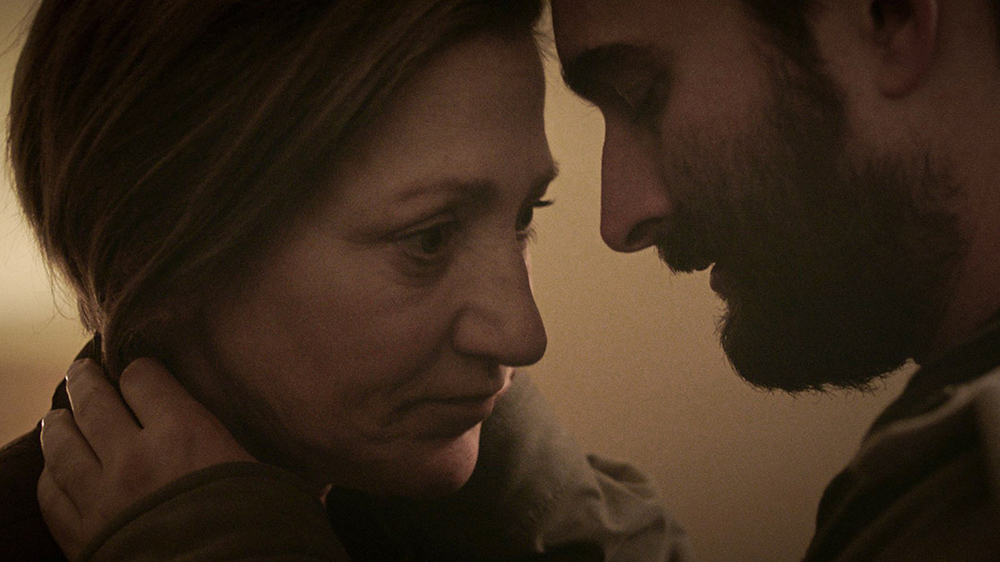 Outside In
We embrace every kind of love on our list of the best romance movies. Sometimes that includes some questionable, and some would say "icky" kind of love. So…Outside In is a teacher-student romance. But don't panic! It's ok.
Jay Duplas stars as Chris, a man who was wrongly imprisoned at age 18 and who is relased at age 38. When Chris is released, he immediately meets up with his old high school teacher, Carol (Edie Falco), who was his penpal when he was in prison. He wastes little time before he declares his love for her.
Despite its subject matter, Outside In is a mature, well-handled exploration of love and what it means to love someone for themselves as opposed to what they do for us.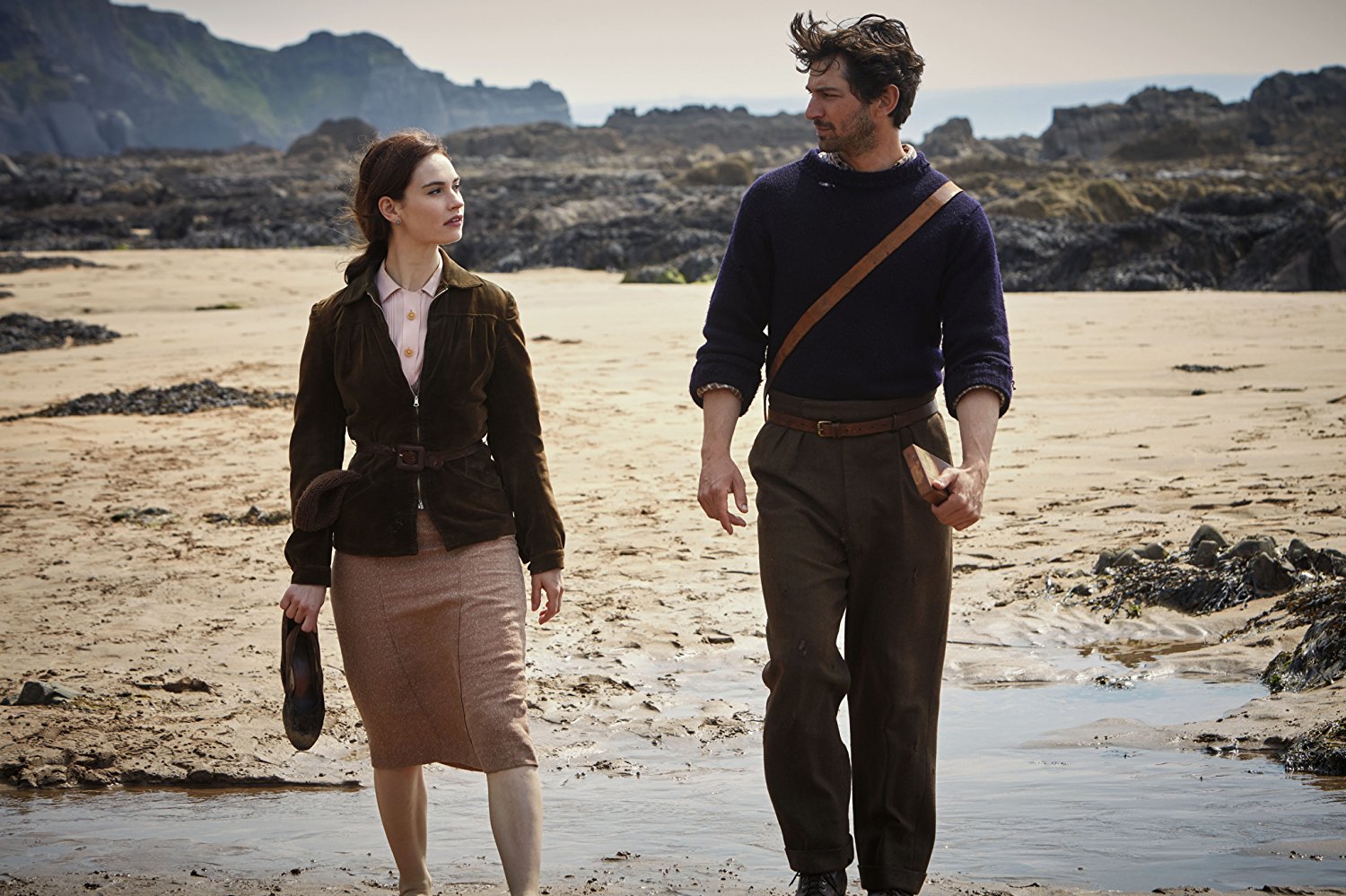 The Guernsey Literary and Potato Peel Pie Society
With a name as long as The Guernsey Literary and Potato Peel Pie Society, the movie better be good to justify how many times we poor cultural commenters must type it out. Thankfully Guernsey is quite good!
Based on a book by the same name, Guernsey is a historical love story set in 1946. Lily James stars as British writer Juliet Ashton. Juliet begins exchanging letters with residents of the islands of Guernsey, which was under German occupation in WWII (so like two years before the movie starts). While there she meets the dashing Dawsey Adams (Michael Huisman) and romance begins to blossom.
The Guernsey Literary and Potato Peel Pie Society is an excellent, watchable classical romance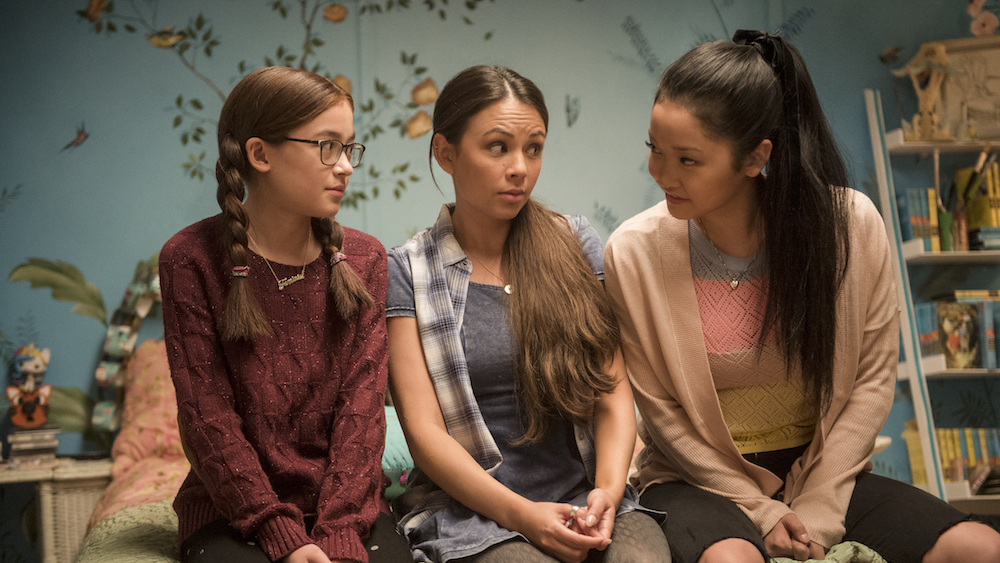 To All the Boys I've Loved Before
Oh hey! Another Netflix original with a long title based on a book. Like the Potato Peel Pie Society, To All the Boys I've Loved Before is another effortlessly enjoyable romantic romp – this time of the teen variety.
Lara Jean Song Covey (Laura Condor) experiences every young person's nightmare when private love letters to five boys she has or has had crushes on suddenly and mysteriously become public. But fear not. This is a romance movie, not a horror movie. So this sudden reveal has to go well for Lara Jean, right? RIGHT?!?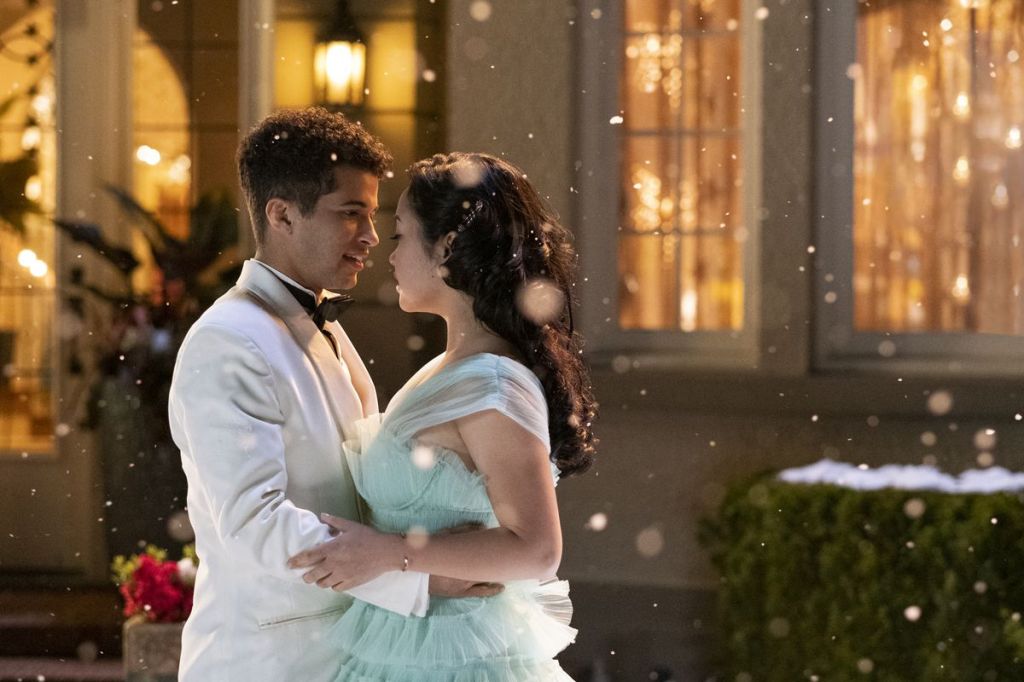 To All the Boys P.S. I Still Love You
The To All the Boys team returns for a sequel that teaches kids the harsh lesson that there's no such thing as happily ever after! OK, so that's a bit harsh, but To All the Boys P.S. I Still Love You does bring back its characters for another round of romantic angst.
Lara Jean (Lana Condor) is now officially Peter's (Noah Centineo) girlfriend. But before they can relax and enjoy their lives together, an old flame of Lara Jean enters the frame. That's right, John Ambrose (Jordan Fisher) is here and he wants to steal your girl, Noah Centineo.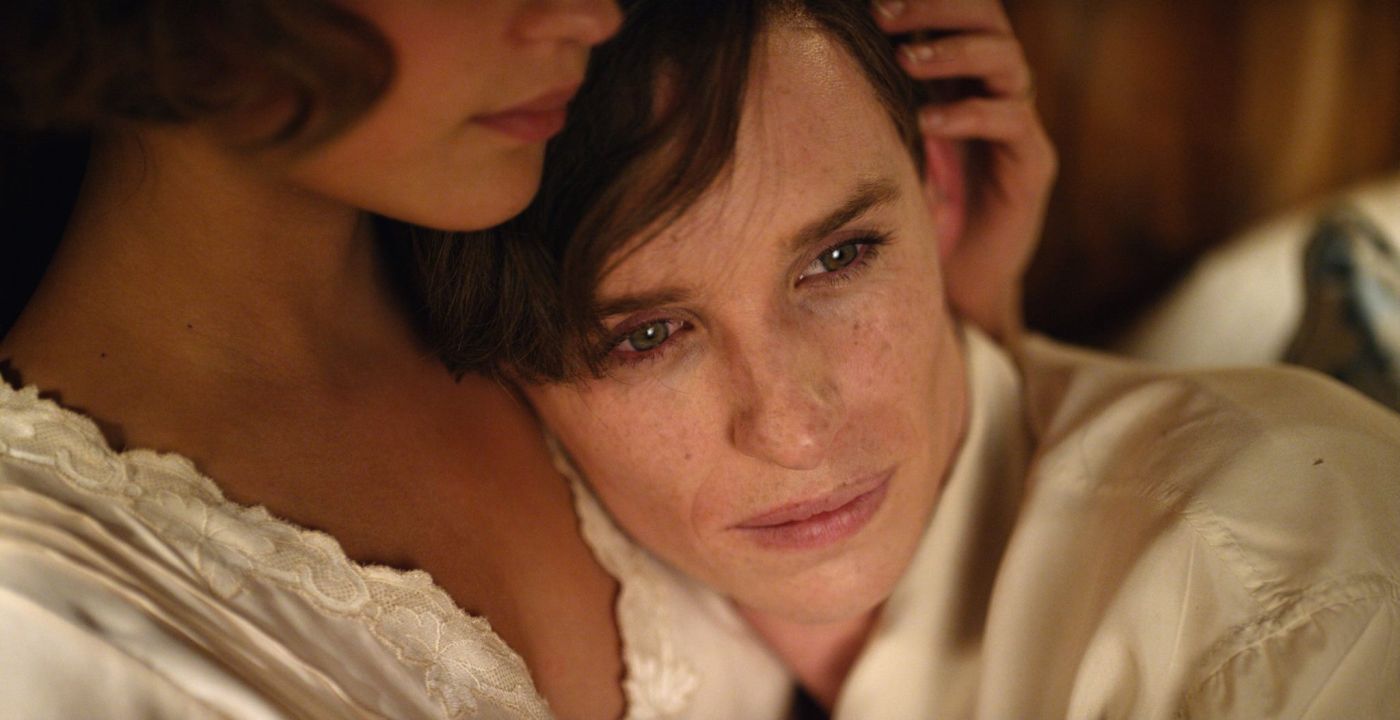 The Danish Girl
2015's The Danish Girl tells the story of a kind of love nearly unprecedented for its early 20th century time. Eddie Redmayne stars as artist Lili Elbe, who was born Einar Wegener and is believed to be one of the first individuals to receive sexual reassignment surgery. The film follows Lili's journey and her love with wife Gerda Wegener (Alicia Vikander).
When Gerda asks her husband to stand in for a female subject in her painting, Einar does so and quickly comes to terms with the gender identity he's been suppressing. The newly confirmed Lili and Gerda navigate this new dimension of their relationship and Lili continues her work as a subject for Gerda's now very much in demand paintings.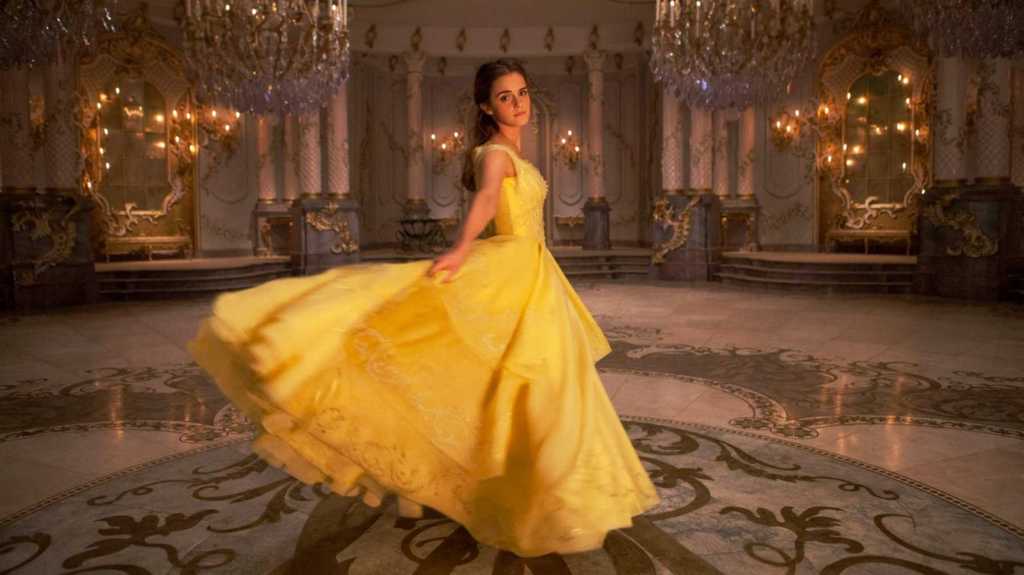 Beauty and the Beast
2017's live-action version of Beauty and the Beast isn't the best depiction of the classic fairy tale ever but that's ok. It doesn't have to be. All Bill Condon's Beauty and the Beast really needed to be was a fun little dip into nostalgia with sumptuous visuals and a believable romance. On that front, everything goes according to plan.
Emma Watson stars as Belle and Dan Stevens is her beast. Belle heads off from her small French town to the Beast's castle to rescue her father. What follows is Stockholm Syndrome: The Movie. But sexier. Beauty and the Beast really does look good and Watson and Stevens have just enough chemistry to make this a worthwhile romantic experience.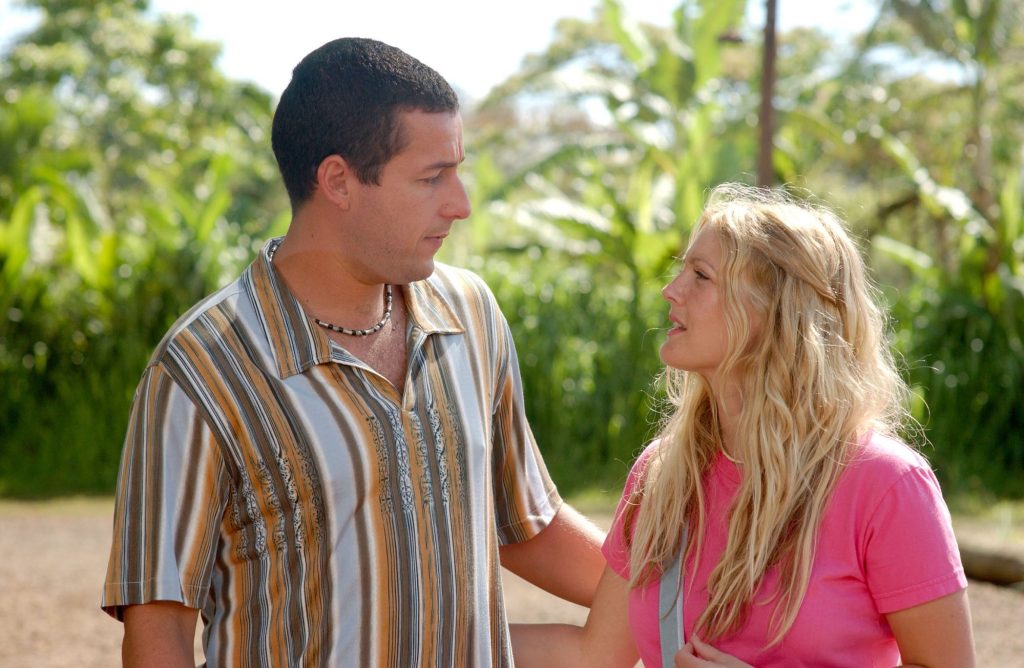 50 First Dates
50 First Dates has a somewhat disappointing Rotten Tomatoes score. Ignore that. It's probably partially due to many critics' distaste for at least one of the actors in the above screengrab. Not that they can be blamed. The presence of Adam Sandler or Rob Schneider in any comedy is rarely a good sign. In 50 First Dates', however, it's not an issue at all. 
50 First Dates is a legitimately funny and romantic romantic comedy. Drew Barrymore stars as Lucy Whitmore, a woman with short-term memory loss. Due to a car accident, every day she wakes up believing it is October 13, 2002. Sandler's character Henry Roth meets her in Hawaii and the two must overcome this bizarre condition to establish a lasting relationship.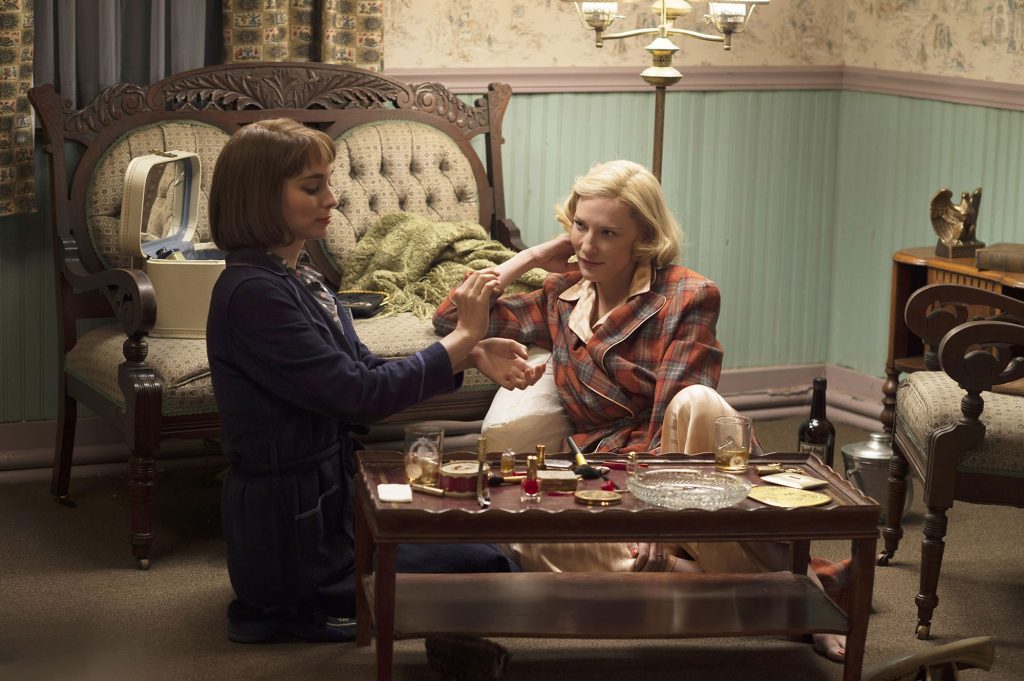 Carol
Todd Haynes, director of Carol and Far From Heaven knows longing. And if there's an element that makes for an excellent romantic movie experience its longing. That desperate sense is baked into nearly every frame of Carol. Based on a 1950s romance novel, Carol is the story of a young photographer (Rooney Mara) and an older woman going through a divorce (Cate Blanchette) undertaking a forbidden affair.
Forbidden because, you know, '50s. And that's where the longing comes in. Nothing is more romantic or sexier than a forbidden romance. Carol channels that romantic energy into something mature, fascinating and heartbreaking.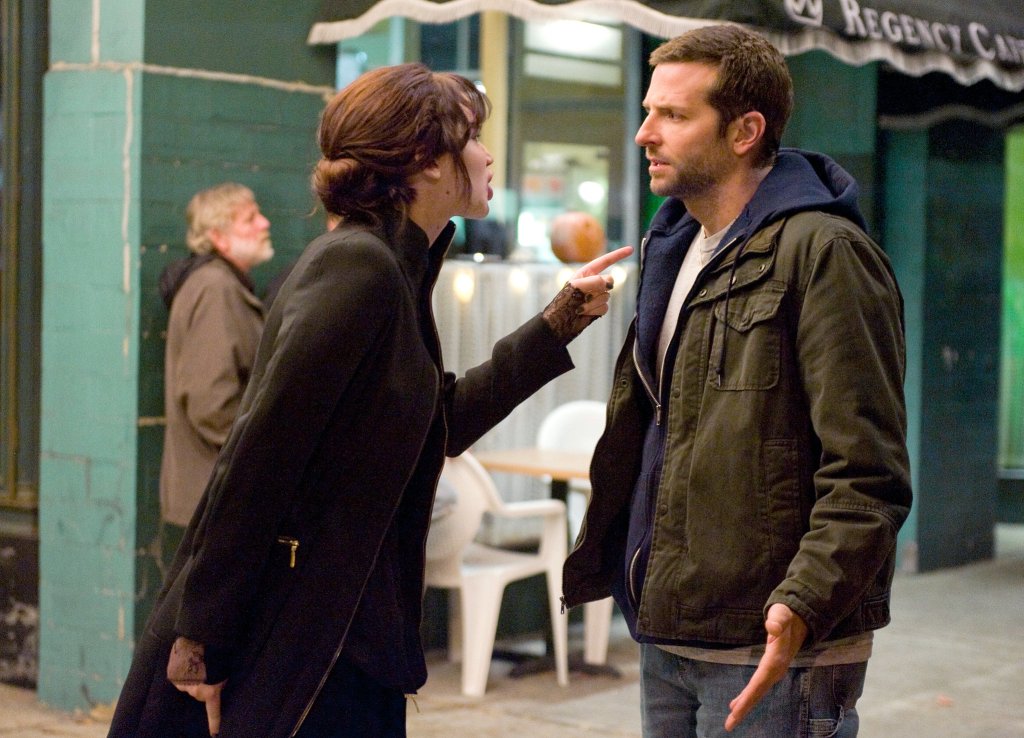 Silver Linings Playbook
Silver Linings Playbook is all about how generally terrible it is to be a Philadelphia Eagles fan. OK, fine – it's only a little bit about that. This star-studded 2012 film from David O. Russell is more about the challenges in finding love when one isn't sure they even love themselves.
Bradley Cooper stars as Pat Solitano Jr., a young man with bipolar disorder living with his parents after being released from a psychiatric hospital. Pat is determined to win back his ex-wife and to that end enlists the help of young widower Tiffany Maxwell (Jennifer Lawrence). The two become closer as they train for an upcoming dance competition and share their respective damages with one another.
Silver Linings Playbook works because Lawrence and Cooper have a real crackling chemistry. And they both just happen to be devastatingly, almost supernaturally attractive.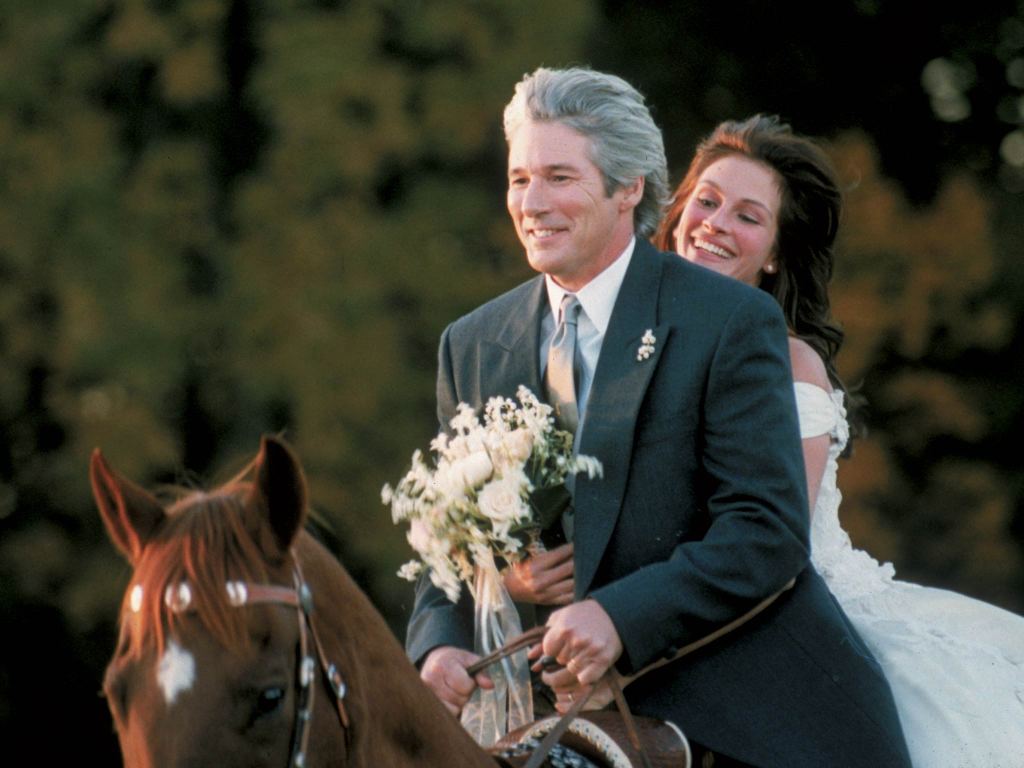 Runaway Bride
From stars Richard Gere and Julia Roberts to director Garry Marshall to conspicuous usage of enormous cell phones – Runaway Bride is an intensely '90s film. And to the rightly organized mind, that just makes it the platonic ideal of a low-stress romantic comedy.
Roberts stars as Maggie Carpenter, an alluring young woman who has made a habit of leaving multiple fiancé's at the altar. Gere is Ike Graham, a New York columnist seeking to tell the definitive story of this "runaway bride." Runaway Bride is a charming experience that will make you think long and hard about how you really like your eggs prepared.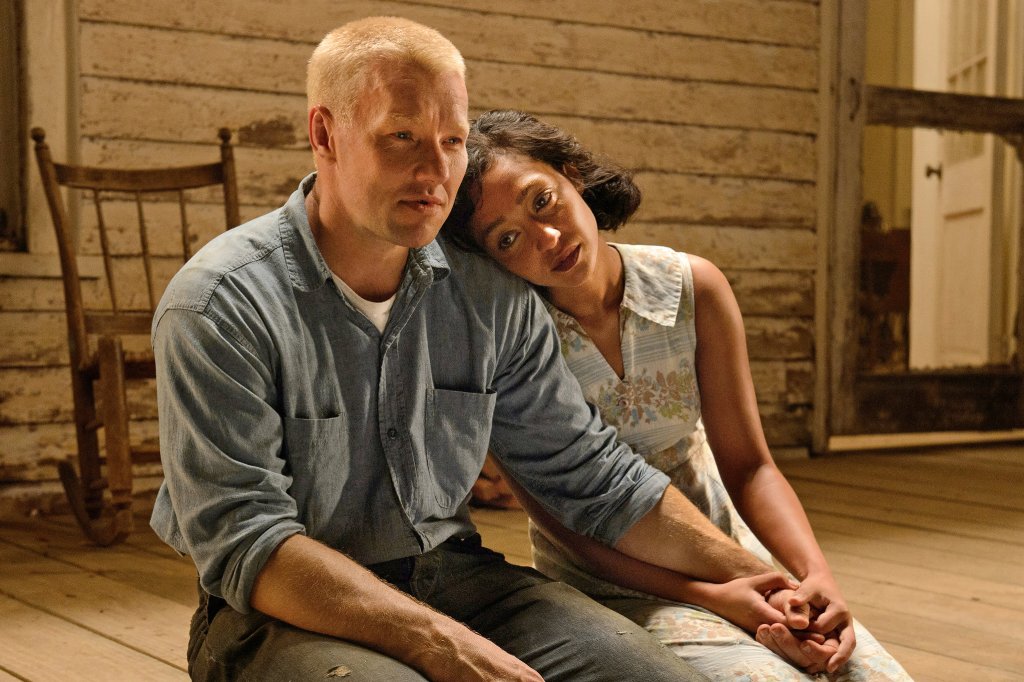 Loving
It feels reductive to call Loving a "romance" movie, as its more of a historical exploration of the very real, very tragic legacy of American racism. At its center, however, the film is about love.
Loving tells the story of Richard (Joel Edgerton) and Mildred Loving (Ruth Negga), a mixed-race Virginia couple challenging their state's law against interracial marriage in the Supreme Court. The details of the Lovings struggle for basic human rights are astonishing. Edgerton and Negga's empathetic performances make sure the film never loses sight of the humanity at play amid all the legal drama.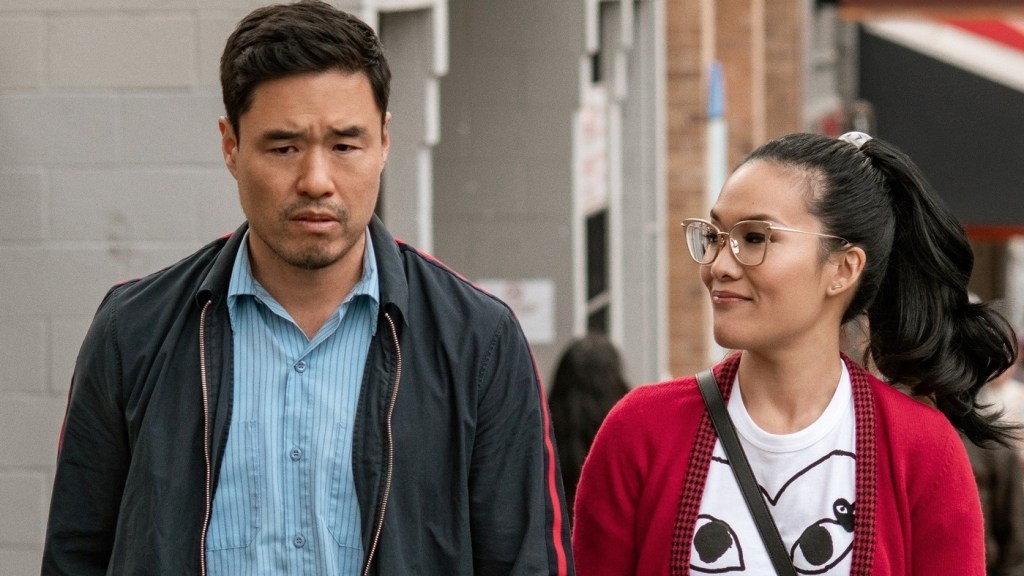 Always Be My Maybe
Everyone always talks about "the one who got away", but what about "the one who was always kind of around"? 2019's Always Be My Maybe tells of one such story.
Ali Wong (who wrote the film) stars as Sasha Tran and Randall Park stars as Marcus Kim. Marcus and Sasha grew up next door to each other and also embarked on a brief, ill-fated relationship in their teenage years. When Sasha returns to San Francisco to open a restaurant, she discovers that romantic energy remains between her and Marcus. But is that enough to spark love in the busy, chaotic adult world?
Always Be My Maybe has a lot to say about family and growth. It also features a truly winning performance from Keanu Reeves playing…Keanu Reeves.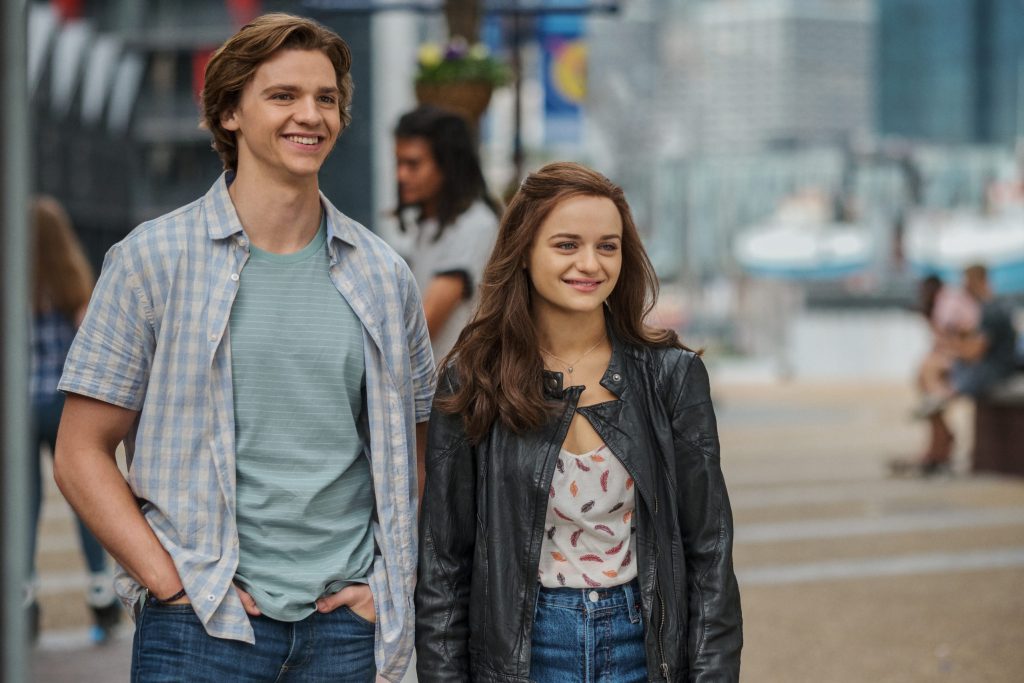 The Kissing Booth
There's an interesting dynamic at play in teenage romantic comedies. Oftentimes, the worse they are, the more watchable (and rewatchable) they become. The Kissing Booth is a prime example. Based on a book by the same name from Beth Reekles, The Kissing Booth isn't exactly celebrated for its realistic portrayal of American teenagers.
Thanks to charming lead performances from Joey King, Jacob Elordi, and Joel Courtney, however, that doesn't really matter. The Kissing Booth is all about how one girl's first kiss turns into an emotional minefield of teen angst. That alone is enough to support 105 minutes of pure high school drama…and two sequels!