A new season of television is upon us, even if it may not exactly feel like it due to COVID-19 slowing many productions. Despite these setbacks, the animation world has been able to forge ahead more successfully than the rest of television. And anime in particular is set to premiere many new series this year that were previously delayed. 
Each TV season is full of new and returning anime and it can often be overwhelming to determine which of the lot are worth the investment. Winter 2021's anime season is just starting to begin, so here's a helpful rundown of which series, both new and familiar, should become mandatory viewing. 
NEW SERIES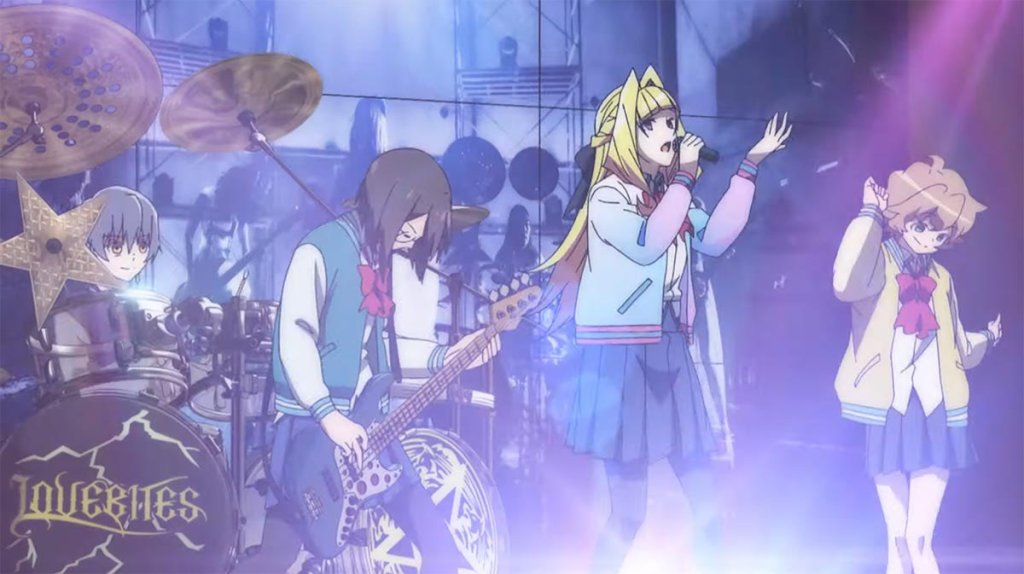 VLADLOVE
Premieres: February 14, 2021
Where Can I Watch It?: Amazon Prime (Subbed Only)
What's It Like?: Josie and the Pussycats meets Nosferatu
VLADLOVE looks to be an absurd mix of sensibilities that combines together vampires, band performances, and hyperbolized slapstick comedy. It's a series that shouldn't work, but it's all held together by the expertise of influential creator, Mamoru Oshii, who's responsible for the Ghost in the Shell anime movies and other gems from the '90s. The story revolves around Mitsugu Bamba, a high schooler with a penchant for donating blood, who inadvertently befriends a frail vampire. Mitsugu slowly lets this vampire into her everyday life, which includes enrollment at high school and being a part of her band. Oshii knows how to subvert traditional anime tropes and it looks like VLADLOVE will be one of the strangest and most satisfying anime of the season. NOTE: VLADLOVE has been confirmed for release on Amazon Prime in Japan. It's unclear whether it will be available in the U.S., U.K., and other English-speaking markets on Feb. 14. 
Cells at Work! Code Black
Premieres: January 7, 2021
Where Can I Watch It?: Funimation (Subbed Only)
What's It Like?: Fantastic Voyage meets The Office
The Cells at Work! franchise anthropomorphizes white and red blood cells as they try to carry out their duties to repair the body that they "work" in. Bodily functions and ailments are creatively handled as a Pixar-esque approach is applied to the human body. A second season of Cells at Work! begins this winter, but it's airing in tandem with a new spin-off, Cells at Work! CODE BLACK. CODE BLACK retains the same premise, but it's set in a dangerously unhealthy body that sees the series tackle conditions like ulcers, kidney failure, heart disease, and…erectile dysfunction. This heavier subject matter turns CODE BLACK into more of a horror series, which is an exciting angle to apply to an anime that starts off as light and silly.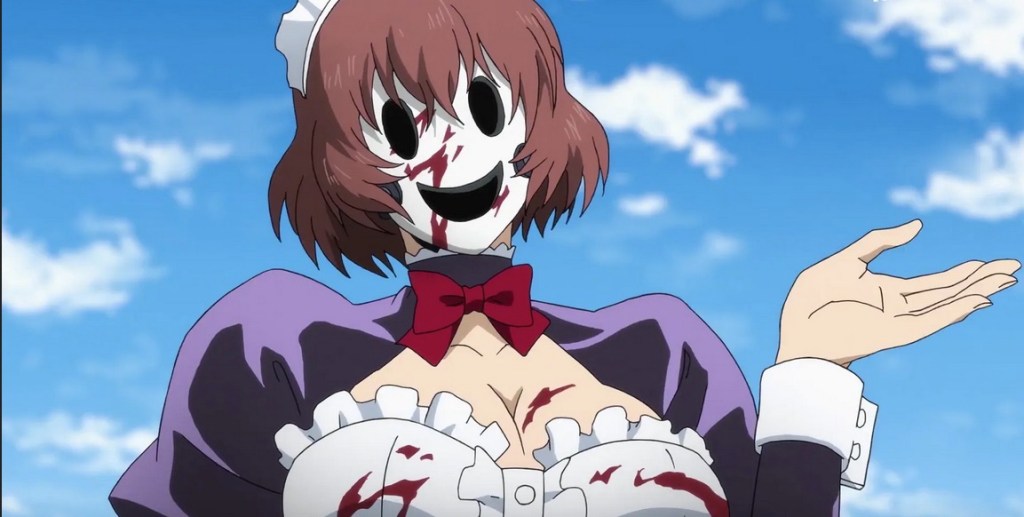 High-Rise Invasion
Premieres: February 2021
Where Can I Watch It?: Netflix (Subbed and Dubbed)
What's It Like?: The Purge meets Cube
High-Rise Invasion caused a major stir as a manga and it looks like its anime adaptation will become an even larger phenomenon. The series has an instantly addictive premise that's hard to deny. A high school student finds herself in a strange reality that consists of interconnected skyscrapers and a slew of masked serial killers. The only options are to either murder these dangerous assailants or let them carry out their violent impulses. High-Rise Invasion creates a compelling mystery that hits the ground running and only gets crazier as it continues. This is an anime that has an amazing story to fall back on, but even if it didn't it also has a captivating art design that helps bring this surreal world to life.
SK8 the Infinity
Premieres: January 8, 2021
Where Can I Watch It?: Funimation (Subbed Only)
What's It Like?: Lords of Dogtown meets Mr. Robot
Anime is often charmingly indulgent towards different sports and you can find a series that revolves around practically any form of recreational activity. SK8 the Infinity makes skateboarding its priority as it looks at not just a number of passionate individuals, but a mysterious and cutthroat competition that they're all drawn towards. The world of "S" involves determined skateboarders from all over the world as well as dangerous AI opponents and other unexpected surprises that provide a radical reinvention on skateboarding. The series' animation is also handled by Studio BONES so SK8 the Infinity also looks gorgeous and is full of stunning action sequences.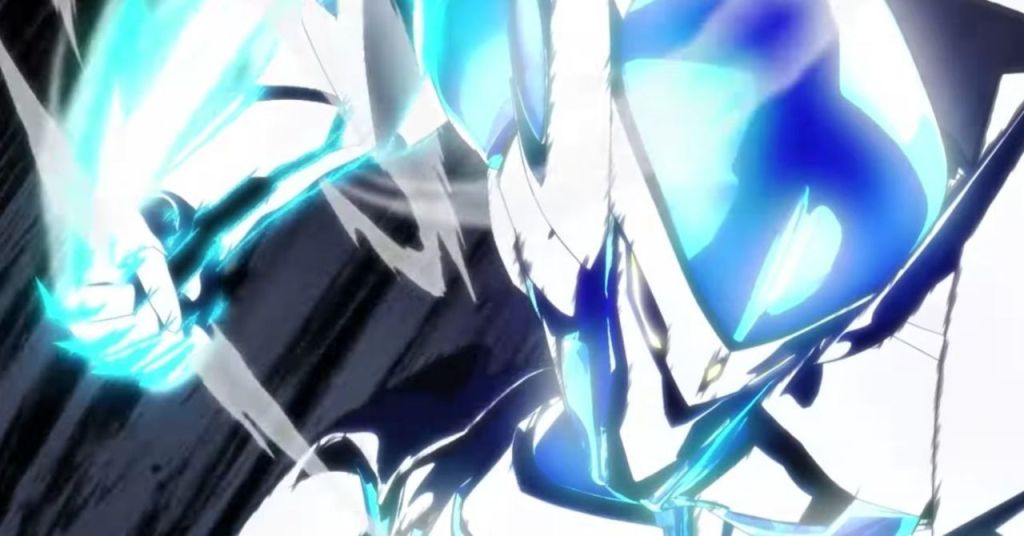 Back Arrow
Premieres: January 8, 2021
Where Can I Watch It?: Funimation (Subbed Only)
What's It Like?: Power Rangers meets Memento
Back Arrow is such an odd take on the fantasy and mecha genres that the anime is destined to be a fascinating spectacle or a major disaster. The anime pulls from a lot of familiar ideas and it even bears a lot in common with Attack on Titan in the sense that the characters live in a village that's surrounded by a protective wall. Back Arrow doesn't have giant monsters, but it does have over the top mecha transformations that are triggered by strange ring accessories. At its core, Back Arrow is about the titular character heading into the unknown in hopes of recovering his lost memories, but this is an anime that people will watch because of flashy and ridiculous mecha battles. Back Arrow may amount to a case of more style than substance, but it still looks like a worthwhile anime for this winter.
RETURNING SERIES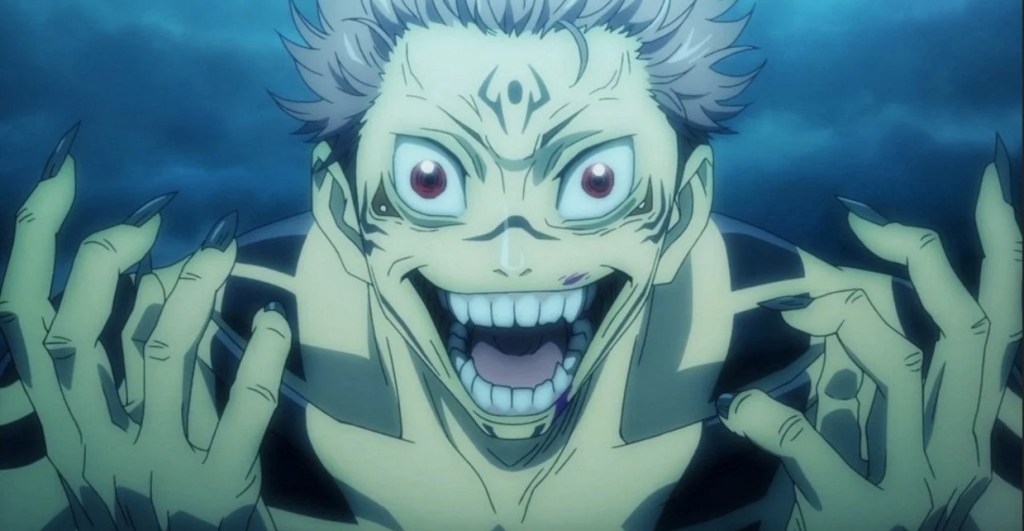 Jujutsu Kaisen
Premieres: Currently Airing
Where Can I Watch It?: Crunchyroll (Subbed and Dubbed)
What's It Like?: Supernatural meets Freaks and Geeks
Countless anime series are interested in demons and humans that accidentally become hybrids with something supernatural. In that sense, it may seem easy to dismiss Jujutsu Kaisen as it deals with a group of budding sorcerers who are looking to exorcise deadly demons known as Curses. However, Jujutsu Kaisen knows when to embrace the tropes of the shonen genre and when to subvert it. The anime's protagonist, Yuji Itadori, brashly swallows the severed finger of a dangerous demon and his body ends up in a strange state of partial possession. Yuji suddenly becomes an important figure in the war between sorcerers and Curses. Jujutsu Kaisen has a fun hook, but MAPPA also does sublime work with the animation when it comes to the fight sequences and demon designs. This is an action series, but it has heavy horror influences that really help it feel unique. The first half of the anime's debut season premiered during the end of 2020, but the rest of the episodes are set to continue in January.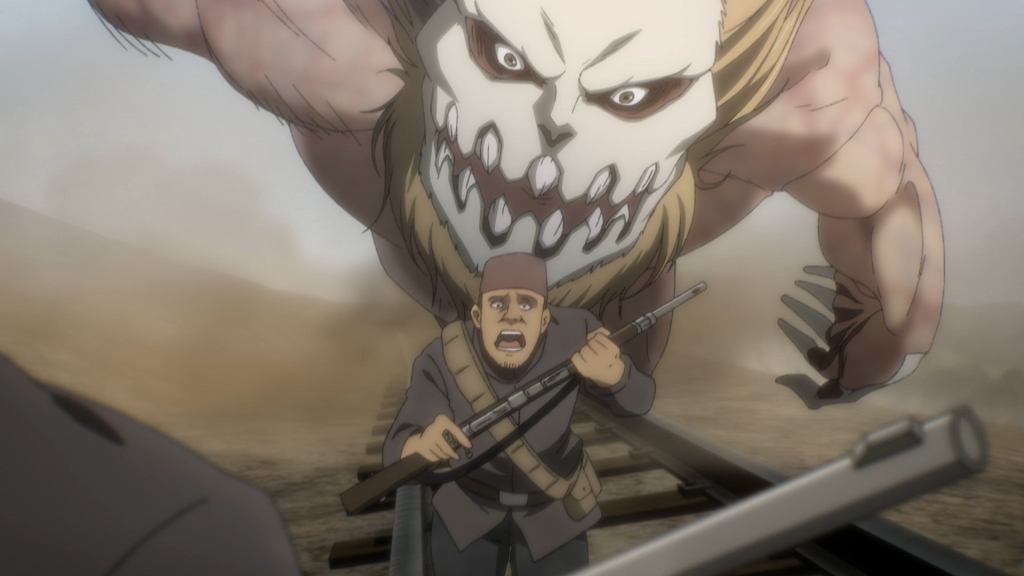 Attack on Titan: The Final Season (Season 4)
Premieres: Currently Airing
Where Can I Watch It?: Funimation, Crunchyroll (Subbed Only), Adult Swim (Dubbed Only)
What's It Like?: Fringe meets Game of Thrones
Attack on Titan has routinely been one of the most popular anime every year that it airs. Season three took the war-torn series to ambitious new heights that it continues to experiment with in this final season. The series is preparing for a battle bigger than ever before, but these new episodes adopt a new perspective that forces viewers to question everything they've seen before and reassess who the villains and heroes are in this conflict. It's building to a conclusion that's bigger than anything the showhas done before and there are also new Titans to get excited about. It'd be impossible to jump into Attack on Titan's fourth season and understand what's going on, but the compilation film, Chronicle, actually does an adequate job to get Attack on Titan virgins up to date. Announced as 16 episodes, every installment of Attack on Titan's final season is filled with tension and anticipation over how this groundbreaking anime will end.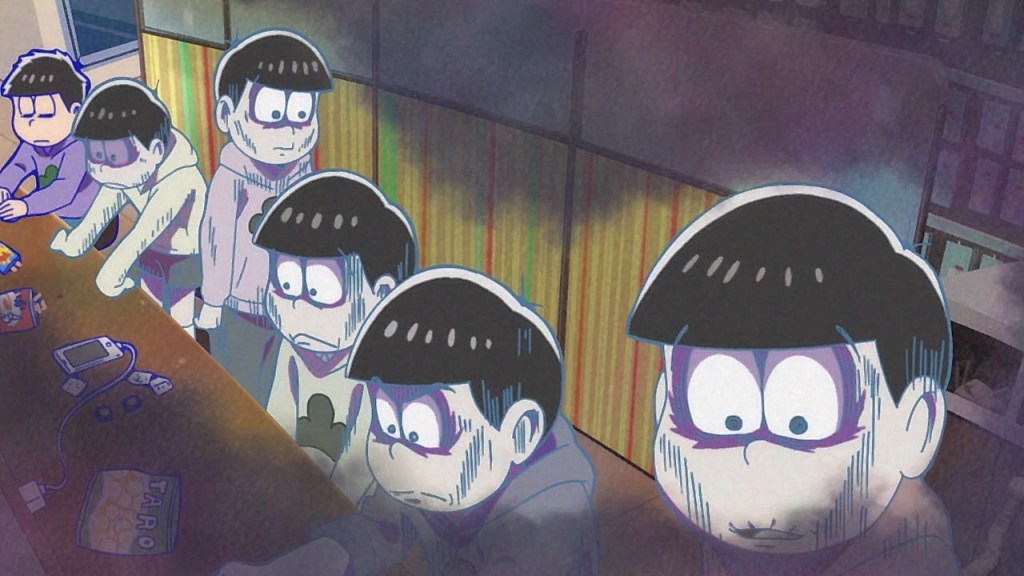 Osomatsu-san Season 3
Premieres: Currently Airing
Where Can I Watch It?: Crunchyroll (Subbed Only)
What's It Like?: Mr. Show meets Community
Osomatsu-san is an updated version of the 1960s and '80s anime, Osomatsu-kun. It stars a family of teenage sextuplet brothers who are perfectly content to live their lives as unproductive delinquents. Plot really isn't important in Osomatsu-san and every episode tells brilliant stories that routinely break the fourth wall and deconstruct the medium of anime as a whole. It's a series that's absolutely fearless with its comedy and it's easily the funniest anime airing at the moment. Another major perk about Osomatsu-san is that it largely operates as a sketch-based comedy show that's character driven. This means that newcomers can jump in with season three and not feel lost. The anime's absurdist comedy is just as accessible whenever viewers check it out. The first half of Osomatsu-san's third season aired at the end of 2020, but there are still 13 episodes left in 2021.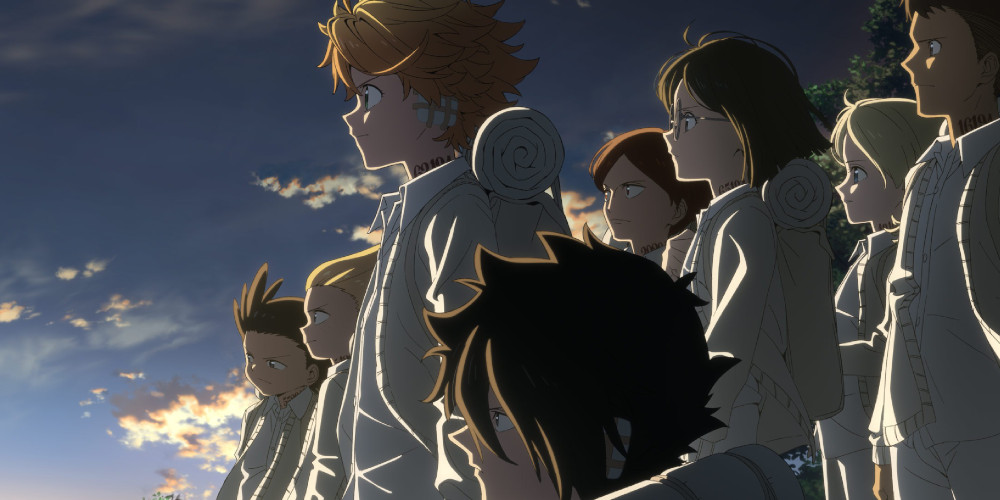 The Promised Neverland Season 2
Premieres: January 7, 2021
Where Can I Watch It?: Funimation (Subbed and Dubbed), Crunchyroll (Subbed Only), HBO Max (Dubbed Only)
What's It Like?: The Village meets The 100
The first season of The Promised Neverland is nearly as good as the debut season of any anime can be. Emma, Ray, and Norman are all children that live simple lives inside of a meticulous orphanage. The orphans soon learn that all is not what it seems and that this orphanage is actually farming children for a monstrous species. The Promised Neverland elegantly mixes mystery, horror, and adventure through a delicate perspective that's inherently naïve. Season two of the series details the exodus of these orphans as they escape everything that they've previously known and explore a brave new world. It will be difficult for what follows to match the anime's first season, but The Promised Neverland has created an amazing world and characters that have left audiences eager for answers.
Dr. Stone: Stone Wars Season 2
Premieres: January 14, 2021
Where Can I Watch It?: Crunchyroll (Subbed Only), Funimation (Dubbed Only)
What's It Like?: The Flintstones meets Breaking Bad
Dr. Stone kicks off with a mysterious plague that turns the world's population into stone. Thousands of years later, some humans finally break out of their petrified prisons and are tasked with rebuilding a society that has fallen into prehistoric times. Dr. Stone's first season creatively explores how this society is able to use nature to forge scientific tools that steadily allow their civilization to move forward. They eventually encounter an opposing society that's against science and the modernity that comes along with it. Dr. Stone's second season, Stone Wars, focuses on the conflict between these two tribes with the fate of civilization on the line. The joy in Dr. Stone is seeing how the brilliant Senku Ishigami uses his knowledge of science to solve problems, but season two looks to be a lot more focused on action, which will only improve upon the strong foundation that Dr. Stone has built.
Honorable Mentions: BEASTARS Season 2, Re:Zero – Starting Life in Another World Season 2 (Part 2), World Trigger Season 2